Many of us were hoping in vain that a Shorten-led Labor Government would follow the will of the electorate and lower Australia's immigration intake back to sensible historical levels: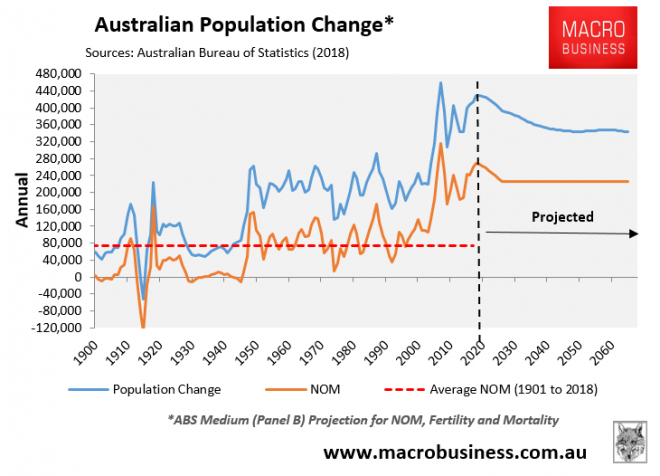 Sadly, the opposite is true. In February, Labor's shadow immigration minister, Shayne Neumann, committed to a turbo charged migrant intake:
Mr Neumann said that if Labor wins the next election, their government would take the "best advice" on setting the immigration intake level.

"I have said before 190,000 was about right previously. We will get the best advice and set the level accordingly," the Shadow Immigration Minister said.

"I haven't seen any evidence that will justify [cutting down the immigration intake], and the Liberals have never provided us with any evidence with relation to that."
Labor then committed to doubling the humanitarian intake to 32,000, while also opening the floodgates to potentially millions of elderly migrants.
The Coalition, while better on this issue, has still opened multiple pathways for foreign workers to gain entry into Australia. Reflecting this, the April Budget projected increased net overseas migration (NOM) over the forward estimates:

With NSW projected to add nearly 600,000 people over the next four years and VIC around 650,000 people: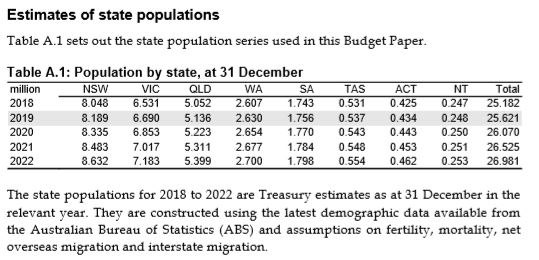 Whereas the latest overseas arrivals and departures figures point to a sharp lift in NOM: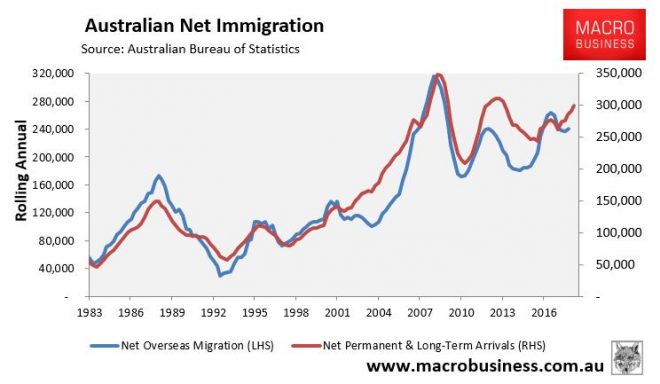 Ignored in all of this are Australian voters, who overwhelmingly favour a lower immigration intake, as illustrated by most recent opinion polls:
Australia's major political parties continue to treat us with contempt in running immigration at such extreme levels, which will only worsen under Labor.
The term "unrepresentative swill" comes to mind.
Vote #1 Sustainable Australia in tomorrow's Federal Election.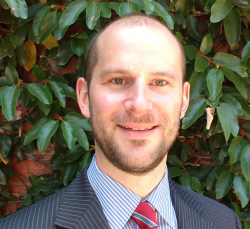 Latest posts by Unconventional Economist
(see all)