We're all racists now, from the new Lowy Poll:
For the first time, the Lowy Institute Poll has found that a majority of Australians oppose the current rate of immigration to Australia. In 2018, 54% of Australians say that 'the total number of migrants coming to Australia each year is too high'. A minority (44%), say it is either 'about right' (30%) or 'too low' (14%). These results represent a significant rise in opposition to the existing migration rate – up 14 points since last year, and up 17 points since we first asked this question in 2014.

Australians have been generally positive about the benefits of immigration in the past. In 2016, almost three-quarters of Australians agreed that 'overall, immigration has a positive impact on the economy', and that 'accepting immigrants from many different countries makes Australia stronger'.

In 2018, attitudes appear to have shifted. While they may remain positive about the contribution of migrants, Australians are expressing unease about immigration rates. This shift may reflect the rhetoric of politicians such as former prime minister Tony Abbott, who advocated in a speech in February 2018 (just before fieldwork for the Poll commenced) for cuts to the immigration rate to ease pressure on infrastructure, house prices, and wages.[7]

Australians also appear to be questioning the impact of immigration on the national identity. A majority (54%) say 'Australia's openness to people from all over the world is essential to who we are as a nation'. However, a substantial minority (41%), say 'if Australia is too open to people from all over the world, we risk losing our identity as a nation'. Attitudes vary according to age: 66% of younger Australians aged 18–44 say Australia's openness is essential, compared with only 41% of those over 45.

Australians are more divided on this question than Americans, who responded to the same question in late 2017 with only 29% saying that 'if America is too open … we risk losing our identity as a nation'.
That suggests firmly that it is not about ethnicity for the majority. It is about numbers. Too many.
These results align with nearly all other recent polls.
We are winning the debate.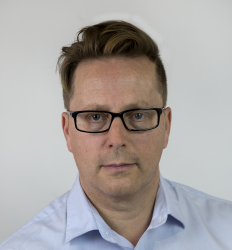 Latest posts by Houses and Holes
(see all)