Via The Australian:
Liberal senator Dean Smith is urging Malcolm Turnbull to sanction a wide-ranging Senate inquiry into Australia's population policy, believing the recent reduction in immigration levels does not go far enough to ease community concerns about population growth.

With the national population to hit 25 million next month, the West Australian senator has written to the Prime Minister, Treasurer Scott Morrison and Home Affairs Minister Peter Dutton, urging them to support a year-long inquiry into the issue.

A special Newspoll today reveals that 72 per cent of voters support the Turnbull government's cut of more than 10 per cent to the annual permanent migrant intake to 163,000 last financial year — ­revealed in The Australian on Friday — on the back of a crackdown on fraudulent claims and a sharp rise in visa refusals.

…Support was strongest among One Nation voters — 88 per cent in favour. Coalition voters were on the same page with 83 per cent in support.

In a sign that Bill Shorten is out of touch with the Labor base, twice as many ALP voters supported the cut to immigration as opposed it — 64 to 32 per cent. Almost half of Greens voters also sided with the government: 49 per cent either strongly or somewhat in favour while 44 per cent disapproved.
One wonders how much of this is pantomime. We know that immigration numbers have not been cut at all. But there may be real intention here for some meaningful reduction heading into the election. Those polling numbers are irresistible. They accord with every poll now showing that Australians have swung strongly against mass immigration in a large majority around 55%.
Moreover, as argued many times, a very foolish Labor Party has made itself fantastically vulnerable on the issue. If the Coalition cuts the intake meaningfully then:
Labor's negative gearing reforms will become toxic and the Coalition will finally have a housing affordability policy;
Labor's push for high wages will be outflanked;
Labor will be less green than the Coalition;
Labor's city base will be wedged between crush-loading and the only solution that matters, and
Labor's dated "Asian engagement" foreign policy will look like more Chinese kow towing.
As well, the Coalition will destroy One Nation and recover that vote.
As MB has argued for several years, it is a complete no-brainer for the Coalition to cut immigration in political terms. It also happens to be in the national interest and good policy.
It is now my view that if they do so then they will win the election.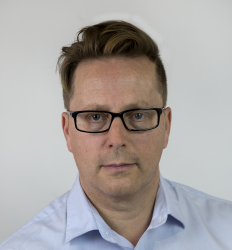 Latest posts by Houses and Holes
(see all)