Via The Australian:
Malcolm Turnbull has returned the Coalition to its strongest electoral position since September 2016, having eroded Labor's commanding lead over the past 18 months to just two points as the government heads to the critical May budget.

The Prime Minister's personal ratings have also rebounded following renewed questions over his leadership and suggestions that he could be vulnerable to a challenge in the second half of the year.

The latest Newspoll, conducted exclusively for The Australian, shows the Coalition reducing Labor's lead to 51-49 on a two-party-preferred split.

The two-party-preferred gains have come from changes to second-preference intentions, with the primary vote for both major parties remaining unchanged — a historically low 38 per cent for the Coalition and 37 per cent for Labor.
Then there was this:
An exclusive Newspoll conducted for The Australian has revealed that 56 per cent of Australian voters believe the existing immigration cap of 190,000 a year is too high, 28 per cent think it is at the right level and 10 per cent consider it too low.

…The Australian revealed last week that with tighter vetting methods undertaken by the Department of Immigration and Border Protection (now the Department of Home Affairs), the intake for 2017-18 was expected to hit a 10-year low of between 160,000 and 170,000.

…On the broader issue of the annual permanent migration program, 60 per cent of Coalition and 49 per cent of Labor voters claim a target of 190,000 a year is too high, compared with 29 per cent and 33 per cent respectively believing it is about right.

…Supporters of the Greens — who have policies in support of large humanitarian immigration intakes but also support anti-development and environmental protection — appeared split with 32 per cent agreeing it was too high, 36 per cent claiming it was about right and 27 per cent claiming it was too low.
Given the slippage in the One Nation vote, the timing of Tony Abbott's entrance into the immigration debate, and the recent appearance of cuts to the intake, it seems reasonable to surmise that this one policy maneuver is rescuing the Do-nothing Government from its catastrophic failures across just about everything else.
Labor beware. Australians want their country back.  A lot.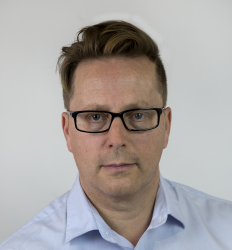 Latest posts by Houses and Holes
(see all)