Over 45,000 people are now listed on the Department of Foreign Affairs & Trade's register of stranded Australians who are seeking government help to return home.
The number of people on the register has increased in recent months, due to a further tightening of arrival caps and the worsening situation in Afghanistan following the Taliban's takeover.
Of the 45,000 people on the list, 4,700 are viewed as vulnerable, while DFAT no longer provides a breakdown of how many stranded Australians are registered in each country.
From The Guardian:
Stranded Australians have been hit by the decision of some airlines including Singapore Airlines and All Nippon Airways to further cut their already reduced services into Australia in coming months, taking the number of citizens and permanent residents now registered with Dfat to 45,200.

That's up from 38,000 who were registered on its assistance list at the end of July.

Of the total number of those registered as stranded, 4,700 are considered vulnerable, according to DFAT…

On Sunday, Australians stranded in London staged a vigil outside the Australian High Commission to protest the continuing border conditions making it difficult to return to Australia.
As noted in the article, many of these abandoned Australians have been unable to return due to hard caps on quarantine places as well as the extortionate cost and lack of availability of flights.
Those citizens that have made it home have been slugged $10,000 each for flights as well as $3,000 for their quarantine stays.
Even Australia's former Foreign Affairs Minister, Alexander Downer, labelled the treatment of abandoned Australians an "outrage" and backed their claims to the UNHCR that the Morrison Government has violated its convention that "no one shall be arbitrarily deprived of the right to enter his own country".
To add insult to injury, while Aussies have been stranded abroad, the federal government has:
Facilitated the entry of thousands of migrant fruit pickers, with their quarantine costs subsidised by Australian taxpayers;
Granted entry to nearly 15,000 foreign millionaires under the controversial business innovation and investment visa schemes; and
The federal government's skilled migration committee recommend "the Government reserve places on flights and in quarantine for skilled migrants".
The Morrison Government could have chartered flights whenever it wanted to bring Australians home. There are dozens of idle airplanes parked near Alice Springs:
Instead, it chose to abandon Aussies overseas.
The fact that the Morrison Government has also prioritised temporary visa holders over actual Australian citizens is an outright disgrace and is further evidence of its deep ingrained corruption.
It abandoned its most sacred duty to look after the welfare of Australians.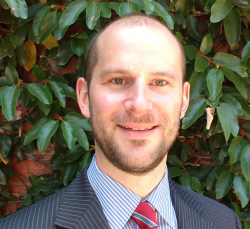 Latest posts by Unconventional Economist
(see all)