Fairfax reports that while tens-of-thousands of Australians remain stranded abroad during the pandemic, the Morrison Government has granted nearly 15,000 rich foreigners entry to Australia via the business innovation and investment visa program (BIIP):
Nearly 15,000 visas have been granted to foreign millionaires under the controversial business innovation and investment visa schemes.
These types of investments can be granted in one of three ways:

Under the business innovation stream, applicants must buy or start a business and also have $1.25 million in total net business or personal assets.
Under the investor stream, applicants must be nominated by a state or territory agency and spend $2.5 million on qualifying investments.
Under the significant investor stream, applicants must invest $5 million, with at least $1 million in venture capital or private equity.

The Morrison Government last year removed the requirement for people holding a business innovation and investment visa, whether permanent or provisional, to apply for a travel exemption.
Labor spokesman Andrew Giles said the Morrison Government has had "the red carpet rolled out… at the expense of stranded Australians. Under Mr Morrison, if you've got money, you can buy a visa to come into Australia while everyone else is left behind".
The Productivity Commission (PC) called for these types of visas to be axed, noting they are conduits for money laundering and 'dirty money':
Because there are no English-language requirements for the Significant Investor Visa and Premium Investor Visa, and no upper age limits, it is likely that these immigrants will generate less favourable social impacts than other immigrants. Further, compared to other visa streams, investor visas are prone to misuse and fraud. Concerns about visa fraud played a part in the Canadian Government's decision in 2014 to scrap its investor visa scheme…

There is a risk that SIV and PIV might be used as a pathway for investing 'dirty money' in Australia, an issue that has been raised for other similar schemes (Sumption and Hooper 2014)…

Overall, the case for retaining the Significant Investor Visa and Premium Investor Visa streams is weak and the Government should abolish these visas.
The Grattan Institute recently also raised concerns about these visas and called for their abolition:
Most BIIP immigrants buy established businesses in retail and hospitality, which together with their age, and generally poor skills, and lack of English proficiency, means they are not adding materially to Australia's innovative and entrepreneurial capacity.

People offered permanent residency through these visa categories are older, participate less, have poorer English, and appear to earn smaller incomes than those issued with permanent visas via the points-test or employer sponsorship…

The BIIP should be abolished, and those visas reallocated to skilled workers.
Another recent report published in The AFR also noted that migration agents have concocted "non-genuine" applications for wealthy Chinese investors to gain SIVs.
These BIIP visas are often marketed by migration agents to wealthy investors seeking multiple residencies and tax regimes: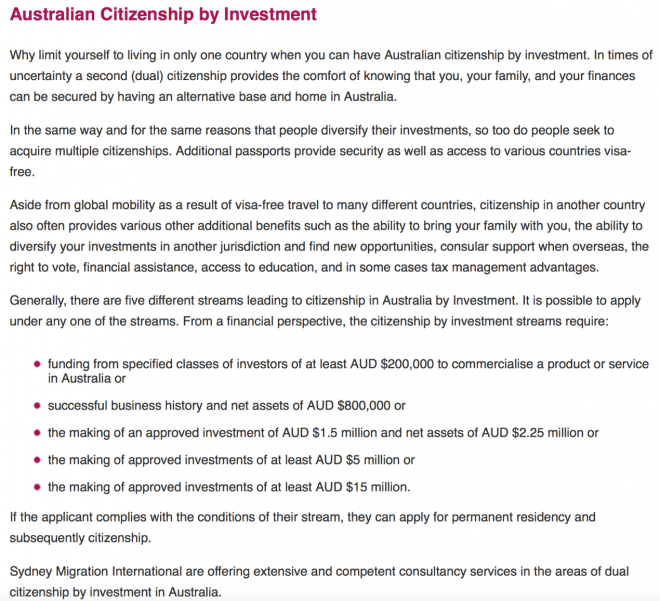 For these reasons, the United Kingdom in 2018 abolished their version of BIIP visas because they were being used for money laundering purposes and were not providing net public benefits.
Thus, the Morrison Government has endorsed a visa program where Australian citizenship is for sale to almost anybody with enough money to pay. There are few questions asked. There are minimal background checks on the applicants or the sources of their funds. There is no requirement to actually speak English. And there is no requirement for these visa holders to work or contribute to Australian society.
The fact that these visa holders are also taking the place of Australian citizens desperate to return home is an outright disgrace and shows the corruption flowing through the Morrison Government.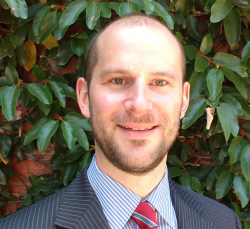 Latest posts by Unconventional Economist
(see all)