A few weeks back, Prime Minister Scott Morrison flagged that the federal government would restore Australia's mass immigration program at the earliest possibility, noting that temporary migrants would be imported to fill jobs that locals supposedly don't want to do:
"We must re-look at the role that temporary visa holders play in meeting our economy's workforce requirements, where Australians do not fill these jobs".
Shortly afterwards, Liberal MP Julian Leeser, who chairs a parliamentary committee looking into skilled migration, claimed that Australia is "facing a shortage of skilled labour almost unprecedented in our history, and we can solve this through skilled migration".
Lesser's committee has now handed down its Interim Report, which recommends fundamental changes to the 'skilled' migration system to give priority entry for foreign workers into Australia, as well as allow easy transition to permanently residency:
As a result of COVID-19, over 500,000 temporary visa holders left Australia resulting in significant skills shortages…

The Committee has heard repeatedly that skilled migrants create Australian jobs. Australia needs to replace the skilled migrants that left our shores as a result of the pandemic. Without the return of skilled migration, Australia's economic recovery will be severely hampered and it will be harder to create more jobs for Australians…

Our challenge now, as we enter the next phase of Australia's economic recovery from the COVID-19 pandemic, is to ensure we have streamlined processes to make it easier to get the skilled workers Australian businesses need…
Below are the key recommendations from the committee that would make it significantly easier and cheaper for employers to hire foreign workers over locals, would give foreign workers priority entry over stranded Australians, and would make it easy for migrants to become permanent residents:
Recommendation 1:

The Department of Home Affairs should streamline labour market testing to:

be less prescriptive about what constitutes labour market testing
only require Medium and Large businesses to conduct labour market testing;
require labour market testing for businesses headquartered outside Australia or businesses owned by someone who is not an Australian citizen;
remove the requirement for employers to advertise any occupations which are on the PMSOL or critical skills lists; and
remove the requirement for employers to advertise for all occupations classified as Skill Level 1 and 2 on the jobactive website…

Recommendation 2:

The Committee recommends that at least until the pandemic period is over, the Department of Education, Skills and Employment and the Department of Home Affairs remove the requirement for employers to pay the Skilling Australia Fund as part of the visa sponsorship process…

Recommendation 5:

The Committee recommends that the Priority Migration Skilled Occupation List be expanded urgently to include Chefs, Veterinarians, Café and Restaurant Managers and Seafarers…

Recommendation 6:

The Committee recommends that the Department of Home Affairs conduct an urgent review of the Priority Migration Skilled Occupation List, in consultation with relevant stakeholders, with a view to expanding the number of occupations to better reflect the urgent skills shortages in the context of the COVID-19 pandemic recovery. The Department should give particular consideration to civil engineers, electrical engineers, motor mechanics, cooks, carpenters, electricians and other roles in the hospitality, health, trades, agriculture and manufacturing sectors.

Recommendation 7:

The Committee recommends that the Short-term Skilled Occupation List, the Medium and Long-term Strategic Skills List and the Regional Occupation List be reviewed as soon as practicable to ensure that the lists most accurately reflect Australia's employment challenges as the economy emerges from the COVID-19 pandemic.

Recommendation 8:

The Committee recommends the Government reserve places on flights and in quarantine for skilled migrants.

Recommendation 9:

The Committee recommends that:

The Department of Home Affairs improve visa processing times for employer-sponsored visas because of the labour market needs during the COVID-19 pandemic economic recovery; and
The Department of Home Affairs expedite the processing times for skilled visa holders who have remained onshore in relevant employment seeking a subsequent skilled visa or permanent residency visa.

Recommendation 10:

The Committee recommends that all employer sponsored visa holders be given a clearer pathway to permanency…

Recommendation 12:

The Committee recommends that the BIIP and GTI provide options for both automatic permanent residence and temporary visas with a clearly articulated path to permanent residence.
Make no mistake. This is the biggest direct assault on Australian workers I have seen in 10 years of writing at MB.
If these reforms were to pass they would enable almost any employer in Australia to hire foreign workers over locals, would give these foreign workers priority access to flights and quarantine over stranded Australians, and would offer prospective migrants the explicit carrot of easy permanent residency.
These reforms have the potential to flood Australia with foreign workers, in turn destroying worker bargaining power and crushing wages at a time when wage growth is already the lowest in history and the share of the economy's income going to workers is at historical lows:
These reforms are an employers' and capitalists' dream, but represent an unmitigated disaster for working Australians who face the prospect of increased job competition from low-paid migrants, lower wages, as well as crush-loaded cities, infrastructure and housing.
Unions and Labor Opposed:
The union movement and Labor are rightfully up in arms over the recommendations, labelling them a "disgrace" and an "attack on Australian values":
"While thousands of Australians are still stranded overseas, the government is considering putting them at the end of the queue behind foreign workers who can be easily exploited. This is an attack on Australian values. It is a disgrace.

"After destroying TAFE, the government now wants to plug the skills gap by importing thousands of people who can't enforce their labour rights and are easily exploited" [Electrical Trades Union National Secretary Allen Hicks said]…

"These recommendations represent the wrong set of priorities for this moment," [Daniel Walton from the Australian Workers' Union said].

"Million of Australians are champing at the bit for opportunities, and their government wants to make it easier for local employers to look past them".

"If you want to fly workers in from overseas, you should have to advertise properly here first. That's a fundamental principle and it's remarkable the government wants to get rid of it."

Labor MP Julian Hill, who sits on the committee, said the recommendations were "outrageous".

"This is ill-conceived and appallingly timed," Mr Hill said, "This government-controlled committee has made recommendations that will clearly undermine the ability of Australians to get jobs by making it easier for businesses to bring in foreign workers. There's a timing issue here."
Labor and the Greens must unite against these reforms in strongest possible way.
Australia already suffered a decade of stagnating real wage growth on the back of mass immigration. These reforms would be a final fatal blow for Australian wages and living standards.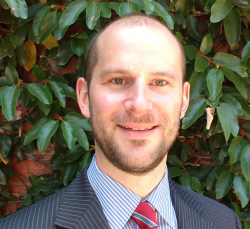 Latest posts by Unconventional Economist
(see all)