The way our governments treat Australians stranded abroad is a disgrace.
19 months on from the pandemic and there are still tens-of-thousands of Australians stuck overseas and unable to return home due to: 1) prohibitive arrivals caps and quarantine limits; and 2) extortionately expensive airfares and quarantine costs.
For more than a year we have witnessed our state and federal governments bicker over arrival numbers, quarantine costs, and whether quarantine should be moved from city hotels to the regions. Meanwhile, Australians stranded abroad are watching on in dismay wondering if they'll ever come home.
In the ultimate insult, our governments have established special subsidised quarantine arrangements for migrant fruit pickers.
That's right, while the Victorian Government has tightly restricted and regularly banned overseas arrivals into Melbourne as it grapples with regular COVID outbreaks, it paid the Tasmanian Government $7.8 million to quarantine 1,500 migrant fruit pickers:
The Victorian Government will… cover most of the cost associated with quarantining up to 1,500 Pacific Islander workers under its partnership with Tasmania through a $7.8 million funding commitment, with industry contributing $2,000 per worker.

This support package, developed in consultation with industry, will help address the barriers faced by farm businesses in attracting the local workforce that is crucial to this season's harvest, while also keeping the costs to industry to a minimum.
A fortnight ago, Victoria's agricultural industry called for more special favours:
The Victorian government cut a deal in March to bring 1500 Pacific workers to Tasmania to quarantine before travelling over Bass Strait to work on Victorian farms. More than 1300 have arrived to date, but there are no arrangements in place to bring in more workers between October and March, when most horticulture crops are harvested…

Federal Agriculture Minister David Littleproud wrote to his Victorian counterpart Mary-Anne Thomas on Tuesday, urging her to renew the existing scheme – a plan he said had already been endorsed by the Tasmanian government.

"As labour demands for agricultural work in Victoria are expected to peak in October, I encourage the Victorian government to provide certainty for industry by extending this arrangement as soon as possible," Mr Littleproud said.
And the Victorian Government has dutifully agreed, with taxpayers to pay $5300 for each migrant fruit picker:
Victoria will get an extra 1500 Pacific Islander workers to fill shortages on farms…

Victorian Agriculture Minister Mary-Anne Thomas said the workers were in addition to 1500 employees from the region arranged through negotiations with the Tasmanian government early this year.

The Pacific Islanders are expected to arrive by March. The state government will contribute $5300 towards the quarantine costs for each worker, while farmers will pay $2000.
Meanwhile, the Morrison Governments new Agricultural Visa will allow regional businesses to import indentured migrant labour from 1o South East Asian nations, with these workers qualifying for permanent residency if they commit to working for three years.
Having stranded Australians return to their own country is clearly less important to our governments than providing farms with cheap migrant labour, subsidised by the taxpayer.
Why aren't these quarantine facilities being used to house actual Australians desperate to return home? Why aren't actual Australians being given priority? And why are returning Australians being forced to wear the full costs of their quarantine when taxpayers are subsiding the costs of migrant fruit pickers?
Quarantine facilities and flights should be used first and foremost to return stranded Australians.
When foreign fruit pickers carry more political weight than returning Australians, you know our governments have lost their moral compass.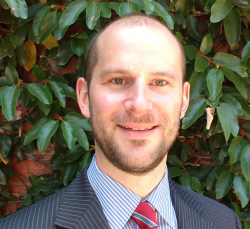 Latest posts by Unconventional Economist
(see all)