Via The Australian today:
Bill Shorten has launched a fresh assault in his war on business, branding employers as "fat cats" for criticising Labor's wages policy and threatening to impose once-in-a-generation changes that would force the industrial umpire to deliver bigger pay rises to 2.3 million workers.

Arguing that the principles behind setting the minimum wage had not changed since the advent of the internet, the Opposition Leader said Labor was considering industrial relations law reforms that would require the Fair Work Commission to give greater weight to the needs of the low paid when making its annual decision.

The nation's three biggest employer organisations — AiGroup, the Australian Chamber of Commerce and Industry, and the Business Council of Australia — blasted Mr Shorten's plan, warning that Labor would risk one person's job for another's pay rise.
I don't think it will work, either. In the developing circumstances of excessive economic slack and falling (ex-mining) profits, wage rises will result in higher unemployment and therefore lower wages.
And there is another, deeper problem. What's the point of hiking a minimum wage that nobody pays anyway? Via Adele Ferguson comes a reminder of the release of the parliamentary report into the $170 billion scandal-ridden franchise sector:
…The report will pile pressure on an already embattled sector coming just a week after a landmark report by the Migrant Workers Taskforce, spearheaded by Allan Fels into underpayment of wages found that wage fraud was widespread and had become more entrenched over time. The government responded with promises of substantial reform including the prospect of criminal penalties for employers who do the wrong thing.

The reason is simple: underpayment of workers and the franchise sector are interconnected. Wage fraud in the sector is often a consequence of crushing franchise business models characterised by high fees, royalties, rebates and draconian refurbishment costs.

These models pour money into the franchisor's pockets but push franchisees to cut corners including ripping off workers to remain afloat.
There is also a preponderance of migrant franchisees that are well positioned to import and rip off their fellow former countryman. Not to mention some kind of segue with the student visa rort trade. See the Canberra Times today:
The government's recent release of the Migrant Workers Taskforce Report has shown how far we've come in identifying and responding to the large-scale exploitation of migrant workers in the Australian economy. The report claimed that at least half of Australia's cohort of temporary migrant workers are being underpaid, with exploitation of international students and backpackers deemed "widespread" and "endemic".

It is telling that the report focused its intention on visa holders in these two groups as the primary victims of wage theft. This is a big shift from the traditional focus on skilled temporary migrants who are far less numerically significant in the labour market than international students and backpackers.

International students and backpackers are on visas that are ostensibly for a purpose other than work. Students are here to study, and backpackers are here to holiday, with work as an incidental purpose of both visas. Yet, increasingly, these two cohorts involve temporary migrants with aspirations of further stay in Australia who are using these two visa pathways for a central purpose of work.
MB long ago observed that the rampant importation of cheap foreign labour over this cycle triggered a structural adjustment in the Aussie economy in which entire supply chains internalised wage rorting. Some even go so far as to make labour a profit centre through the selling of visas versus the paying of wages.
We remain highly skeptical that reform, regulation or policing of the sector will make any difference. It is now an entire economic ecosystem, equipped with lobbies for every link in the chain, including the exploited migrants the goal of whom is citizenship not higher wages:
For years we have seen Dominos, Caltex, 7-Eleven, Woolworths and many other fast food franchises busted for rorting migrant labour.
The issue culminated in 2016 when the Senate Education and Employment References Committee released a scathing report entitled A National Disgrace: The Exploitation of Temporary Work Visa Holders, which documented systemic abuses of Australia's temporary visa system for foreign workers.
Mid last year, ABC's 7.30 Report ran a disturbing expose on the modern day slavery occurring across Australia.
Meanwhile, Fair Work Ombudsman (FWO), Natalie James, told Fairfax in August last year that people on visas continue to be exploited at an alarming rate, particularly those with limited English-language skills. It was also revealed that foreign workers are involved in more than three-quarters of legal cases initiated by the FWO against unscrupulous employers.
Then The ABC reported that Australia's horticulture industry is at the centre of yet another migrant slave scandal, according to an Australian Parliamentary Inquiry into the issue.
The same Parliamentary Inquiry was told by an undercover Malaysian journalist that foreign workers in Victoria were "brainwashed" and trapped in debt to keep them on farms.
A recent UNSW Sydney and UTS survey painted the most damning picture of all, reporting that wages theft is endemic among international students, backpackers and other temporary migrants.
A few months ago, Fair Work warned that most of Western Sydney had become a virtual special economic zone in which two-thirds of businesses were underpaying workers, with the worst offenders being high-migrant areas.
Dr Bob Birrell from the Australian Population Research Institute latest report, based on 2016 Census data, revealed that most recently arrived skilled migrants (i.e. arrived between 2011 and 2016) cannot find professional jobs, with only 24% of skilled migrants from Non-English-Speaking-Countries (who comprise 84% of the total skilled migrant intake) employed as professionals as of 2016, compared with 50% of skilled migrants from Main English-Speaking-Countries and 58% of the same aged Australian-born graduates. These results accord with a recent survey from the Bankwest Curtin Economics Centre, which found that 53% of skilled migrants in Western Australia said they are working in lower skilled jobs than before they arrived, with underemployment also rife.
The Australian Bureau of Statistics (ABS) latest Characteristics of Recent Migrants report, revealed that migrants have generally worse labour market outcomes than the Australian born population, with recent migrants and temporary residents having an unemployment rate of 7.4% versus 5.4% for the Australian born population, and lower labour force participation (69.8%) than the Australian born population (70.2%).
ABC Radio recently highlighted the absurdity of Australia's 'skilled' migration program in which skilled migrants have grown increasingly frustrated at not being able to gain work in Australia despite leaving their homelands to fill so-called 'skills shortages'. As a result, they are now demanding that taxpayers provide government-sponsored internships to help skilled migrants gain local experience, and a chance to work in their chosen field.
In early 2018 the senate launched the"The operation and effectiveness of the Franchising Code of Conduct" owing in part to systematic abuse of migrant labour.
Then there is new research from the University of Sydney documenting the complete corruption of the temporary visas system, and arguing that Australia running a "de-facto low-skilled immigration policy" (also discussed here at the ABC).
In late June the government released new laws to combat modern slavery which, bizarrely, imposed zero punishment for enslaving coolies.
Over the past few months we've witnessed widespread visa rorting across cafes and restaurants, including among high end establishments like the Rockpool Group.
Alan Fels, head of the Migrant Workers Taskforce, revealed that international students are systematically exploited particularly by bosses of the same ethnicity.
The only sure way to end the wage exploitation is to restrict the inflow of cheap foreign labour. Sadly, a death throes Coalition is going the other way by opening the floodgates, booby-trapping the coolie-economy for a new Labor Government that will have to take on the entire clusterfvck when it takes power.
Labor should be praised for its commitment to the reform of temporary visa rorting, but there is also permanent visa rorting and it's maniac commitment to mass immigration, both of which have to raise a question over whether it has the will at all.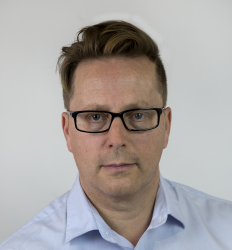 Latest posts by David Llewellyn-Smith
(see all)