Last month, Dr Bob Birrell from the Australian Population Research Institute (APRI) released a damning report showing that Australia's so-called skilled visa system is a giant fraud, whereby:
many recently arrived skilled migrants (i.e. arrived between 2011 and 2016) cannot find professional jobs;
many skilled migrants have gone into areas that the government's own Department of Employment has judged to be oversupplied (e.g. accounting and engineering); and
migrants have generally worse labour market outcomes than the Australian born population.
This followed a veritable conga-line of reports of widespread rorting of Australia's temporary visa system.
Now, Chris Wright and Stephen Clibborn from the University of Sydney has published a report entitled Back Door, Side Door or Front Door? An Emerging De-Facto Low-Skilled Immigration Policy in Australia, which also questions the efficacy of Australia's so-called skilled migration system:
Since the 1970s, Australia has officially adopted a skilled immigration policy rather than a labor immigration policy. That is, the main permanent and temporary work visa categories have focused almost exclusively on selecting migrant workers qualified to work in high-skilled occupations, making it very difficult for lower skilled migrant workers to gain entry. Despite the pretense of this official skilled immigration policy regime, there is recent evidence that 'side doors' and 'back doors' to lower-skilled and unauthorized labor migration – traditionally features of countries that have been reluctant to accept migrant workers officially or unwilling to regulate their entry into lower-skilled segments of the labor market – have become features of Australia's policy landscape…

Our analysis identifies that the gradual opening of 'side door' visa schemes that fall outside of the formal scope of official skilled immigration policy, such as student and working holiday visas, and the growing number of 'back door' unauthorized migrants without any right to work, have allowed some employers in certain sectors to develop a reliance on large migrant workforces engaged to perform low-skilled, low-paid occupations. Inadequacies in Australia's employment regulation enforcement regime have permitted employers using these sources of labor to flourish…

The vulnerability of temporary migrant workers to underpayment and exploitation has emerged as one of the biggest challenges for employment relations in many countries, including Australia. There have been several recent prominent cases relating to evasion of wage standards and employment regulations in the low-wage sector particularly among temporary migrant workers, involving companies such as 7-Eleven, Dominos, Myer and the Baiada Group. These incidents follow an earlier spate of reports of workers on temporary skilled visas being exploited in the mid to late 2000s, especially in the construction and hospitality industries…

Temporary and employer-sponsored visas generate institutionalized uncertainty among migrant workers and dependence on their employers for the purposes of maintaining their rights of residence… Recruitment of migrant workers was an attractive solution for employers seeking to address labor shortages and therefore may have helped to alleviate upward wage pressure…

Table 1 shows the intakes of migrants to Australia through the main routes of entry between 1996-97 and 2015-16. Prior to the 1996 election of the Howard Coalition government there was very little scope for temporary migration and intakes were therefore dominated by permanent visa categories…

The explicit purpose of temporary skilled visas upon their introduction in 1996 was to facilitate greater speed and procedural simplicity in arrangements governing longer-term temporary entry of professionals and managers, especially among firms with international operations.27 Over time, particularly following reforms in 2001 when employer obligations to advertise vacancies locally before sponsoring an applicant on a temporary skilled visa were removed, the main purpose of the visa evolved towards meeting the immediate skills needs of employers…

Second, there has been a large expansion of employer-nominated and non-sponsored permanent skilled visas, which since the early 1970s have been the mainstay of Australia's skilled immigration policies… In addition to creating and strengthening the pathway between international student and permanent skilled visas, a similar pathway was created allowing employers to nominate workers on temporary skilled visas for permanent residence more easily. While the April 2017 reforms to temporary skilled visas removed some occupations eligible to quality for permanent residency, this pathway to permanent residency has become an important feature of Australia's immigration policy landscape and is a significant driver behind the growth of temporary visas…

Third, there have been significant reforms to the working holidaymaker (WHM) visa scheme, consisting of the Working Holiday Subclass 417 visa and the Work and Holiday Subclass 462 visa… [T]he scheme has evolved from its original intention of allowing visa holders to undertake "incidental employment" to become the largest source of labor in some parts of the horticultural industry…

Fourth, there has been a tenfold increase in international student visas from around 29,000 in 1990 to over 300,000 in 2015-16… International students have the right to work up to 40 hours in any two consecutive weeks during semester and unlimited hours outside of semester. They contribute an important share of the workforce in industries such as retail and hospitality…

UNDER-ENFORCED EMPLOYMENT STANDARDS FOR TEMPORARY MIGRANTS

Among these four visa categories, there is virtually no sustained evidence relating to the mistreatment of workers on permanent skilled visas…

By contrast, the conditions of temporary visa holders are characterized by institutionalized uncertainty and dependence on employers in order to maintain or extend their residency in Australia. This scenario makes temporary visa holders susceptible to mistreatment from unscrupulous employers, a situation that is compounded by the ineffective enforcement of wage and employment regulations…

Undocumented workers are particularly vulnerable to exploitation at work given their risk of deportation should they be discovered by immigration authorities…

ACCOUNTING FOR DE-FACTO LABOUR IMMIGRATION POLICY CHANGE

The dramatic shifts in the systems for enforcing employment regulations coincided with changes to visa regulations that are important for understanding the emergence of a de-facto lower-skilled labor immigration policy through the permissive opening of 'side doors' and 'back doors'. The magnitude of these policy changes cannot be overstated, particularly the shift towards temporary entry, which in the words of one senior official was "revolutionary" given that temporary visas were "a non-event in this country through until … the 1990s"…

Essentially, the shift towards temporary migration was the result of perceived ineffectiveness of existing arrangements for addressing the supposed needs of the labor market and for attracting 'global talent'. In other words, there was a dominant perception that existing immigration policy arrangements needed to be modernized to reflect the changing preferences and behavior of labor market actors, especially employers…

Philip Ruddock, who was the Howard Coalition government's Immigration Minister from 1996 to 2003, claimed that the temporary skilled visa would help "to make Australia a more internationally competitive nation"…

Following the introduction of the temporary skilled visa in 1996, its main objective soon shifted from meeting the needs of multinational enterprises to meeting the needs of business more broadly. In July 2001, the skills threshold of the visa was lowered to allow sponsorship of para-professionals and skilled trades workers… Regional employers were also allowed to engage
workers in lower-skilled occupations if they could not 'reasonably' fill a position from the local labor force…

Labor market testing regulations were thus changed on the assumption that the temporary skilled visas did not have a negative impact on the employment prospects of local workers. However, these changes were made in the context of a very buoyant labor market with strong demand for skilled workers. This argument is less relevant now in the context of a slowing economy with higher unemployment including among higher skilled workers…

…the Commonwealth Treasury saw an expansive policy of temporary work visas – including temporary skilled visas as well as the contribution of international students and WHMs to increasing labor supply – as important for dampening upward wage pressures that had intensified at the height of the mining boom…

Importantly, the economic downturn also signals the need for stronger employment protections for workers whose already weak agency and bargaining power has diminished further in the context of a surplus rather than a shortage of labor…

CONCLUSION

The main avenues that have led to the growth of lower skilled labor immigration in Australia can be conceptualized as 'side doors'. While the working holiday scheme and international student visas have increased the supply of migrant labor for low-paid, lower skilled work in industries such as hospitality and agriculture, the stated principal purposes of these schemes are cultural exchange and education, not labor immigration. Similarly, while the temporary skilled visa is intended as a higher skilled visa, its use by certain employers to fill lower skilled vacancies is the result of a failure of employment and immigration regulation to enforce the rules of the visas, thus creating a 'side door'. By contrast, the only 'front door' scheme that exists is the Pacific Seasonal Workers Program allowing a relatively very small number of immigrants to work in a single sector, horticulture. 'Back door' forms of labor immigration appear to be an important feature of certain labor markets, such as the reliance on underpaid undocumented workers in parts of hospitality and horticulture, but the estimated size of the undocumented workforce is invariably imprecise…

However, from another perspective, the size of the lower-skilled migrant workforce is unlikely to have increased so rapidly without the 'drift' that has occurred Australia's labor regulations enforcement regime, which has gone from relatively effective in ensuring equality between new migrant workers, permanent workers and citizens to a relatively ineffective regime within the space of two decades…

This institutional erosion has left a group of workers already at greater risk of mistreatment less able to assert their rights, thus providing an incentive to unscrupulous employers… If Australian governments are to continue their experiment with temporary visas, a strengthening of immigration and employment institutions is likely to be necessary in order to maintain public confidence in their immigration policies.
Here's yet more evidence that Australia's so-called skilled migration system is one giant fraud that is failing miserably to meet its original intent, while robbing developing nations of their talent.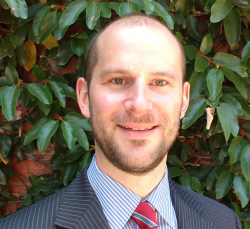 Latest posts by Unconventional Economist
(see all)