Via New Daily:
New laws that would require big businesses to report on their efforts to combat modern slavery are a positive step forward but don't go far enough to effect change, advocates say.

Under draft laws introduced on Thursday, firms turning over more than $100 million would have to update the government annually on their efforts to root out exploitative practices in their supply chains.

The measures, which follow the recommendations of a bipartisan committee's inquiry into modern slavery, would apply to about 3000 Australian businesses if approved by Parliament.

The government has also promised to lead by example by considering the risks of modern slavery during procurements and publishing a regular report on its findings.

"Over time, we believe this bill will foster a 'race to the top' culture that will ensure Australia is a regional and world leader in tackling modern slavery in supply chains," Assistant Home Affairs Minister Alex Hawke said.

The Global Slavery Index estimates there are more than 4000 people in Australia in modern slavery.

The Coalition's proposals, however, do not specify any penalties for firms that do not comply with their reporting requirements, leading some critics to label the measures as toothless.

Director of Anti-Slavery Australia Jennifer Burn said she was "very pleased" to see the government take action, but the law could go further.

"I would like to see the Modern Slavery Act expanded to include specific protections for the more than 4000 people estimated to be in slavery in Australia," she said.
Why no punishments? What's the disincentive?
There's slavery and then there's indentured servitude and the two are not very far apart. Australia may have 4k unfortunate souls in the former but it has many, many more in the latter. Perhaps that's why we like to keep slavery a personal choice for businesses. Stiffened penalties might move up the value chain:
The issue culminated in 2016 when the Senate Education and Employment References Committee released a scathing report entitled A National Disgrace: The Exploitation of Temporary Work Visa Holders, which documented systemic abuses of Australia's temporary visa system for foreign workers.
Mid last year, ABC's 7.30 Report ran a disturbing expose on the modern day slavery occurring across Australia.
Meanwhile, Fair Work Ombudsman (FWO), Natalie James, told Fairfax in August last year that people on visas continue to be exploited at an alarming rate, particularly those with limited English-language skills. It was also revealed that foreign workers are involved in more than three-quarters of legal cases initiated by the FWO against unscrupulous employers.
Then The ABC reported that Australia's horticulture industry is at the centre of yet another migrant slave scandal, according to an Australian Parliamentary Inquiry into the issue.
The same Parliamentary Inquiry was told by an undercover Malaysian journalist that foreign workers in Victoria were "brainwashed" and trapped in debt to keep them on farms.
A recent UNSW Sydney and UTS survey painted the most damning picture of all, reporting that wages theft is endemic among international students, backpackers and other temporary migrants.
A few months ago, Fair Work warned that most of Western Sydney had become a virtual special economic zone in which two-thirds of businesses were underpaying workers, with the worst offenders being high-migrant areas.
Dr Bob Birrell from the Australian Population Research Institute latest report, based on 2016 Census data, revealed that most recently arrived skilled migrants (i.e. arrived between 2011 and 2016) cannot find professional jobs, with only 24% of skilled migrants from Non-English-Speaking-Countries (who comprise 84% of the total skilled migrant intake) employed as professionals as of 2016, compared with 50% of skilled migrants from Main English-Speaking-Countries and 58% of the same aged Australian-born graduates. These results accord with a recent survey from the Bankwest Curtin Economics Centre, which found that 53% of skilled migrants in Western Australia said they are working in lower skilled jobs than before they arrived, with underemployment also rife.
The Australian Bureau of Statistics (ABS) latest Characteristics of Recent Migrants report, revealed that migrants have generally worse labour market outcomes than the Australian born population, with recent migrants and temporary residents having an unemployment rate of 7.4% versus 5.4% for the Australian born population, and lower labour force participation (69.8%) than the Australian born population (70.2%).
ABC Radio recently highlighted the absurdity of Australia's 'skilled' migration program in which skilled migrants have grown increasingly frustrated at not being able to gain work in Australia despite leaving their homelands to fill so-called 'skills shortages'. As a result, they are now demanding that taxpayers provide government-sponsored internships to help skilled migrants gain local experience, and a chance to work in their chosen field.
Then there is new research from the University of Sydney documenting the complete corruption of the temporary visas system, and arguing that Australia running a "de-facto low-skilled immigration policy" (also discussed here at the ABC).
Ain't no slaves 'ere. Pfft.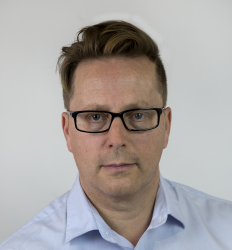 Latest posts by Houses and Holes
(see all)