Via The Guardian:
Businesses have been forced to pay back almost half a million dollars to 616 workers following Fair Work ombudsman audits of the hospitality industry in Melbourne, Sydney and Brisbane that found 72% of businesses had breached workplace laws.

Fair Work inspectors visited 243 businesses on Victoria Street in Melbourne's Richmond, Glebe Point Road in Sydney's Glebe and at Fortitude Valley in Brisbane. They interviewed staff and checked employment records, issuing 71 on-the-spot fines and 63 formal cautions, and finding workers were owed $471,904.

Of the businesses found in breach of workplace laws, 38% underpaid their staff, while 28% failed to keep adequate employment records and pay slips. Failure to pay overtime or to give staff adequate meal breaks were other common issues.

The ombudsman began legal action against several of the businesses, including the Meatball & Wine Bar, where 26 employees at its three Melbourne restaurants were allegedly underpaid. Employees of the franchise, who worked as wait staff or kitchen hands, were paid flat rates of between $17.31 and $21.69 per hour.

The Fair Work ombudsman, Natalie James, said she was disappointed by the high level of non-compliance, but not surprised. One in 10 disputes resolved by the ombudsman last financial year involved a restaurant, a cafe or a takeaway food outlet, and nearly one-third of the most serious cases the ombudsman takes to court involves the sector.

"Our experience is that addressing entrenched, cultural non-compliance requires a combination of regulatory intervention, public awareness and industry leadership," James said.

"This is an industry-wide problem and it needs an industry-wide response. There are over 50,000 cafes, restaurants and takeaway outlets in Australia, and the Fair Work ombudsman cannot fix this one cafe at a time."

The audits found the non-compliance rate was the highest on Victoria Street, with breaches identified at 81% of businesses, compared with 70% (47 of 67) on Glebe Point Road and 60% (44 of 73) at Fortitude Valley.
I already can't eat. Now I can drink coffee, either.
Yes folks, mass immigration is ungovernable for the labour market:
For years we have seen Dominos, Caltex, 7-Eleven, Woolworths and many other fast food franchises busted for rorting migrant labour.
The issue culminated in 2016 when the Senate Education and Employment References Committee released a scathing report entitled A National Disgrace: The Exploitation of Temporary Work Visa Holders, which documented systemic abuses of Australia's temporary visa system for foreign workers.
Mid last year, ABC's 7.30 Report ran a disturbing expose on the modern day slavery occurring across Australia.
Meanwhile, Fair Work Ombudsman (FWO), Natalie James, told Fairfax in August last year that people on visas continue to be exploited at an alarming rate, particularly those with limited English-language skills. It was also revealed that foreign workers are involved in more than three-quarters of legal cases initiated by the FWO against unscrupulous employers.
Then The ABC reported that Australia's horticulture industry is at the centre of yet another migrant slave scandal, according to an Australian Parliamentary Inquiry into the issue.
The same Parliamentary Inquiry was told by an undercover Malaysian journalist that foreign workers in Victoria were "brainwashed" and trapped in debt to keep them on farms.
A recent UNSW Sydney and UTS survey painted the most damning picture of all, reporting that wages theft is endemic among international students, backpackers and other temporary migrants.
A few months ago, Fair Work warned that most of Western Sydney had become a virtual special economic zone in which two-thirds of businesses were underpaying workers, with the worst offenders being high-migrant areas.
Dr Bob Birrell from the Australian Population Research Institute latest report, based on 2016 Census data, revealed that most recently arrived skilled migrants (i.e. arrived between 2011 and 2016) cannot find professional jobs, with only 24% of skilled migrants from Non-English-Speaking-Countries (who comprise 84% of the total skilled migrant intake) employed as professionals as of 2016, compared with 50% of skilled migrants from Main English-Speaking-Countries and 58% of the same aged Australian-born graduates. These results accord with a recent survey from the Bankwest Curtin Economics Centre, which found that 53% of skilled migrants in Western Australia said they are working in lower skilled jobs than before they arrived, with underemployment also rife.
The Australian Bureau of Statistics (ABS) latest Characteristics of Recent Migrants report, revealed that migrants have generally worse labour market outcomes than the Australian born population, with recent migrants and temporary residents having an unemployment rate of 7.4% versus 5.4% for the Australian born population, and lower labour force participation (69.8%) than the Australian born population (70.2%).
ABC Radio recently highlighted the absurdity of Australia's 'skilled' migration program in which skilled migrants have grown increasingly frustrated at not being able to gain work in Australia despite leaving their homelands to fill so-called 'skills shortages'. As a result, they are now demanding that taxpayers provide government-sponsored internships to help skilled migrants gain local experience, and a chance to work in their chosen field.
In early 2018 the senate launched the"The operation and effectiveness of the Franchising Code of Conduct" owing in part to systematic abuse of migrant labour.
Then there is new research from the University of Sydney documenting the complete corruption of the temporary visas system, and arguing that Australia running a "de-facto low-skilled immigration policy" (also discussed here at the ABC).
In late June the government released new laws to combat modern slavery which, bizarrely, imposed zero punishment for enslaving coolies.
Back in November, Robert Skidelsky, Professor Emeritus of Political Economy at Warwick University, penned an excellent article in Project Syndicate which, among other things, explained why never-ending mass immigration pushes down wages growth:

Standard economic theory tells us that net inward migration, like free trade, benefits the native population only after a lag. The argument here is that if you increase the quantity of labor, its price (wages) falls. This will increase profits. The increase in profits leads to more investment, which will increase demand for labor, thereby reversing the initial fall in wages. Immigration thus enables a larger population to enjoy the same standard of living as the smaller population did before – a clear improvement in total welfare.

A recent study by Cambridge University economist Robert Rowthorn, however, has shown that this argument is full of holes. The so-called temporary effects in terms of displaced native workers and lower wages may last five or ten years, while the beneficial effects assume an absence of recession. And, even with no recession, if there is a continuing inflow of migrants, rather than a one-off increase in the size of the labor force, demand for labor may constantly lag behind growth in supply.
This analysis followed an empirical study by the Bank of England, which found that immigration into the UK had pulled down average wages:
This paper asks whether immigration to Britain has had any impact on average wages. There seems to be a broad consensus among academics that the share of immigrants in the workforce has little or no effect on native wages…

We find that the immigrant to native ratio has a small negative impact on average British wages. This finding is important for monetary policy makers, who are interested in the impact that supply shocks, such as immigration, have on average wages and overall inflation. Our results also reveal that the biggest impact of immigration on wages is within the semi/unskilled services occupational group… where a 10 percentage point rise in the proportion of immigrants is associated with a 2 percent reduction in pay.

…the impact of immigration on wages in semi/unskilled services is much larger than can be accounted for by purely compositional effects, suggesting that the vast majority of this effect refers to the impact on native workers.
Or try UBS:
Q3-17 population strong at 1.6% y/y; migration surges 250k, most since 2009

Population growth lifted 0.4% q/q & 1.6% y/y in Q3-17, the equal fastest annual pace since 2013. The larger driver of the total rise of 396k was a surge in migration to 250k.

Implications: labour market spare capacity still too high for a large lift in wages

The labour market is strangely mixed. Jobs – especially full-time – are around as strong as possibly could be expected at this stage of the cycle. This is supporting housing activity. However, booming population (especially migration) & a spike in participation is a massive 'positive labour supply shock', seeing unemployment ~steady for 2 years now. There is still likely more spare capacity in Australia's labour market compared with other major economies which are at or below NAIRU – and hence we still don't see a large lift in wages in the near-term. Overall, we still see the RBA on hold in 2018.
It is basic economics that if you flood an already oversupplied labour market with cheap foreign workers then prices will fall. This was explained beautifully by The Australia Institute's chief economist, Richard Denniss, last year when he noted that the very purpose of foreign worker visas is to "suppress wage growth by allowing employers to recruit from a global pool of labour to compete with Australian workers".  That is, in a normal functioning labour market, "when demand for workers rises, employers would need to bid against each other for the available scarce talent". But this mechanism has been bypassed by enabling employers to recruit labour globally. "It is only in recent years that the wage rises that accompany the normal functioning of the labour market have been rebranded as a 'skills shortage'".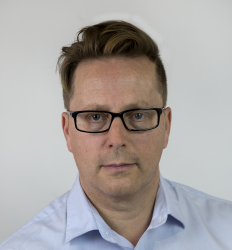 Latest posts by Houses and Holes
(see all)