Just when you thought the use and abuse of foreign workers couldn't get any worse, the former head of the ACCC and chair of the Migrant Workers Taskforce has revealed that up to one third of the international students studying in Australia on working visas are being underpaid by their employers, with businesses owned by migrants from the same ethnic group "a particular problem". From The Australian:
Former consumer watchdog Allan Fels, who is leading the government's Migrant Workers Taskforce, said he believed one-third of international students were being exploited, with an unpaid wages bill in the billions… [He estimated] up to 145,000 students on working visas are being underpaid by employers…

Professor Fels, who led the fight to recover $160 million for 4000 underpaid 7-Eleven franchise workers, said workplace ­exploitation of overseas students was "widespread and systematic"…

He said exploitation of inter­national students by businesses owned by migrants from the same ethnic group was a particular problem…
There is nothing here that readers of MB don't already know.
One of the reasons why Australia's youth job market is so poor is because the federal government continues to pump the labour market full of migrant workers, which compete directly against younger job seekers. A recent RBA paper tacitly acknowledged this fact:
The large increase in net overseas migration over the past decade has added significantly to the supply of younger workers to the labour market. More than half of the net migrants to Australia in recent years have been people younger than 25 years old. This can be explained by the steady increase in student visa holders. There are currently around 350,000 students in Australia on temporary visas (Graph 6). There are some work restrictions around those on a temporary visa, which also includes those on working holidays. For example, foreign students are permitted to work a maximum of 40 hours per fortnight when their course is in session, and are unrestricted otherwise. Census data suggest that the participation rate of those younger people that have very recently migrated to Australia (2 years or less) is much lower than those who were either born in Australia or migrated some time ago. Furthermore, the unemployment rate of recent, younger migrants is also noticeably higher than for other young people. Taking these factors together, estimates based on the Australian Bureau of Statistics' (ABS) Characteristics of Recent Migrants survey suggest that temporary visa holders aged 15–24 represented around 10 per cent of the total labour force for this age group in late 2016. This represents an increase of 2 percentage points from late 2010…
One only needs to consider the widespread vias rorts pervading Australia's labour market, which have been documented on MB for several years. Here's a quick summary:
For years we have seen Dominos, Caltex, 7-Eleven, Woolworths and many other fast food franchises busted for rorting migrant labour.
The issue culminated in 2016 when the Senate Education and Employment References Committee released a scathing report entitled A National Disgrace: The Exploitation of Temporary Work Visa Holders, which documented systemic abuses of Australia's temporary visa system for foreign workers.
Mid last year, ABC's 7.30 Report ran a disturbing expose on the modern day slavery occurring across Australia.
Meanwhile, Fair Work Ombudsman (FWO), Natalie James, told Fairfax in August last year that people on visas continue to be exploited at an alarming rate, particularly those with limited English-language skills. It was also revealed that foreign workers are involved in more than three-quarters of legal cases initiated by the FWO against unscrupulous employers.
Then The ABC reported that Australia's horticulture industry is at the centre of yet another migrant slave scandal, according to an Australian Parliamentary Inquiry into the issue.
The same Parliamentary Inquiry was told by an undercover Malaysian journalist that foreign workers in Victoria were "brainwashed" and trapped in debt to keep them on farms.
A recent UNSW Sydney and UTS survey painted the most damning picture of all, reporting that wages theft is endemic among international students, backpackers and other temporary migrants.
A few months ago, Fair Work warned that most of Western Sydney had become a virtual special economic zone in which two-thirds of businesses were underpaying workers, with the worst offenders being high-migrant areas.
Dr Bob Birrell from the Australian Population Research Institute latest report, based on 2016 Census data, revealed that most recently arrived skilled migrants (i.e. arrived between 2011 and 2016) cannot find professional jobs, with only 24% of skilled migrants from Non-English-Speaking-Countries (who comprise 84% of the total skilled migrant intake) employed as professionals as of 2016, compared with 50% of skilled migrants from Main English-Speaking-Countries and 58% of the same aged Australian-born graduates. These results accord with a recent survey from the Bankwest Curtin Economics Centre, which found that 53% of skilled migrants in Western Australia said they are working in lower skilled jobs than before they arrived, with underemployment also rife.
The Australian Bureau of Statistics (ABS) latest Characteristics of Recent Migrants report, revealed that migrants have generally worse labour market outcomes than the Australian born population, with recent migrants and temporary residents having an unemployment rate of 7.4% versus 5.4% for the Australian born population, and lower labour force participation (69.8%) than the Australian born population (70.2%).
ABC Radio recently highlighted the absurdity of Australia's 'skilled' migration program in which skilled migrants have grown increasingly frustrated at not being able to gain work in Australia despite leaving their homelands to fill so-called 'skills shortages'. As a result, they are now demanding that taxpayers provide government-sponsored internships to help skilled migrants gain local experience, and a chance to work in their chosen field.
In early 2018 the senate launched the"The operation and effectiveness of the Franchising Code of Conduct" owing in part to systematic abuse of migrant labour.
Then there is new research from the University of Sydney documenting the complete corruption of the temporary visas system, and arguing that Australia running a "de-facto low-skilled immigration policy" (also discussed here at the ABC).
In late June the government released new laws to combat modern slavery which, bizarrely, imposed zero punishment for enslaving coolies.
Over the past few weeks we've witnessed widespread visa rorting across cafes and restaurants, including among high end establishments like the Rockpool Group.
Note that nearly all of these jobs are unskilled and compete directly with local youth.
The fact is, if you're going to run a massive citizenship export sector explicitly targeting youth in an economy with serious overcapacity, and allow it to destroy industrial relations standards to boot, then you'd have to be either utterly corrupt or a complete idiot to expect anything other than higher youth unemployment and underemployment: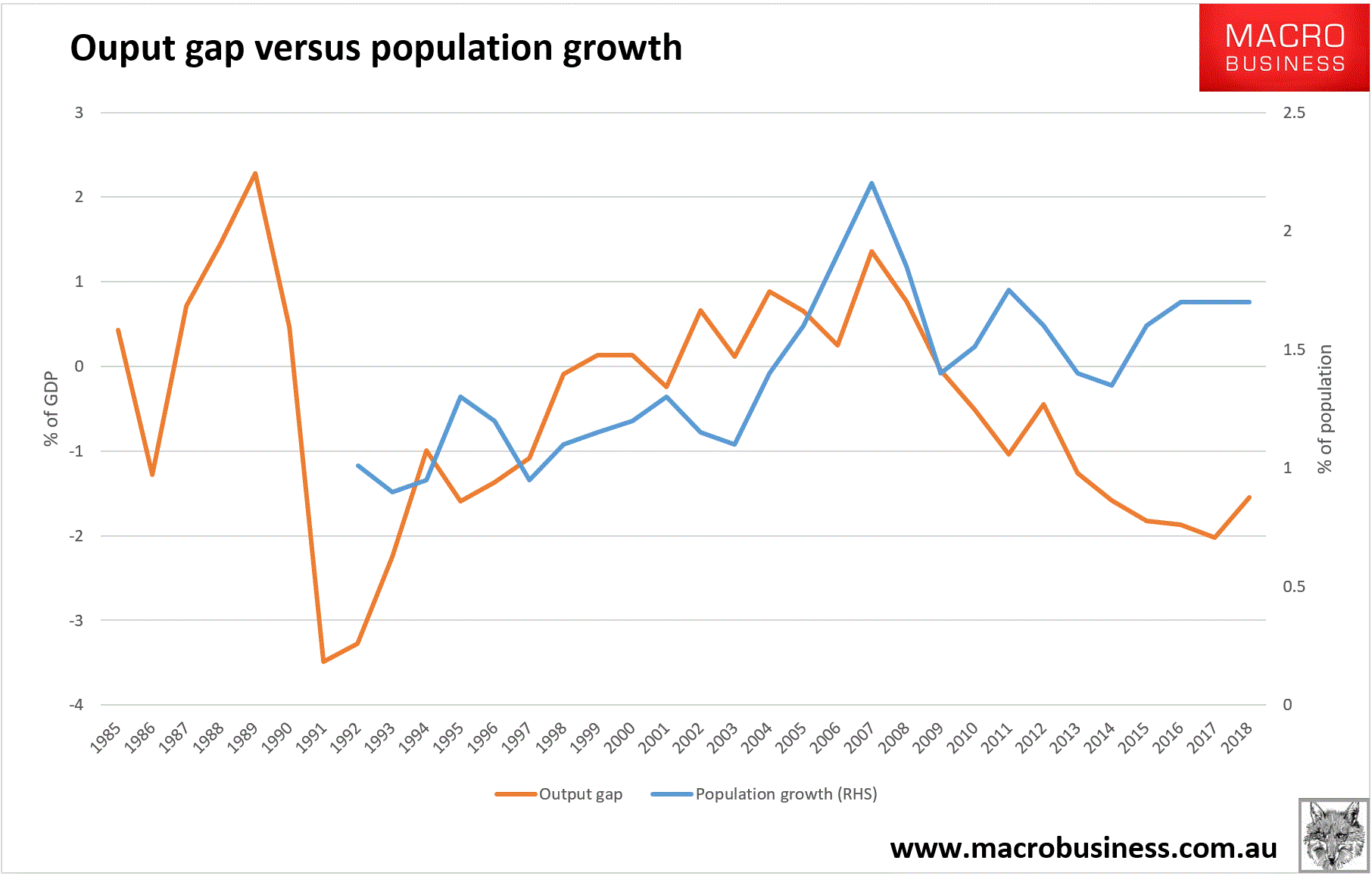 Add the inflationary impact on housing, the crush-loading of future public services, as well as environmental destruction that comes from mass immigration, and it's clear that young Australians are being royally shafted.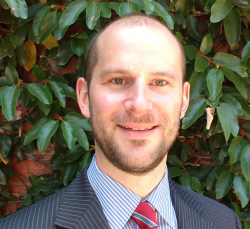 Latest posts by Unconventional Economist
(see all)