As US jobs disappointed, the US dollar was pounded lower: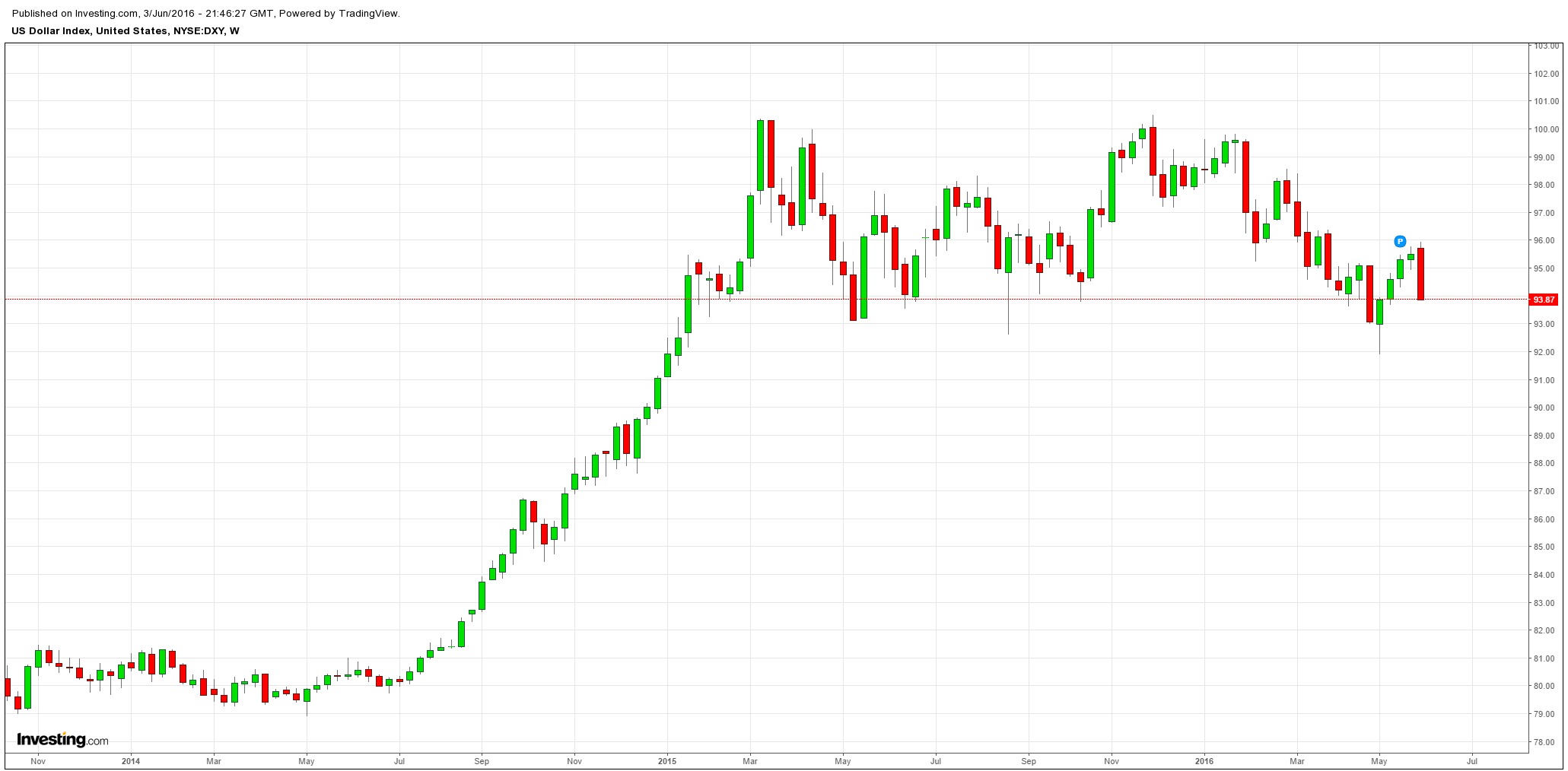 Euro and yen rocketed: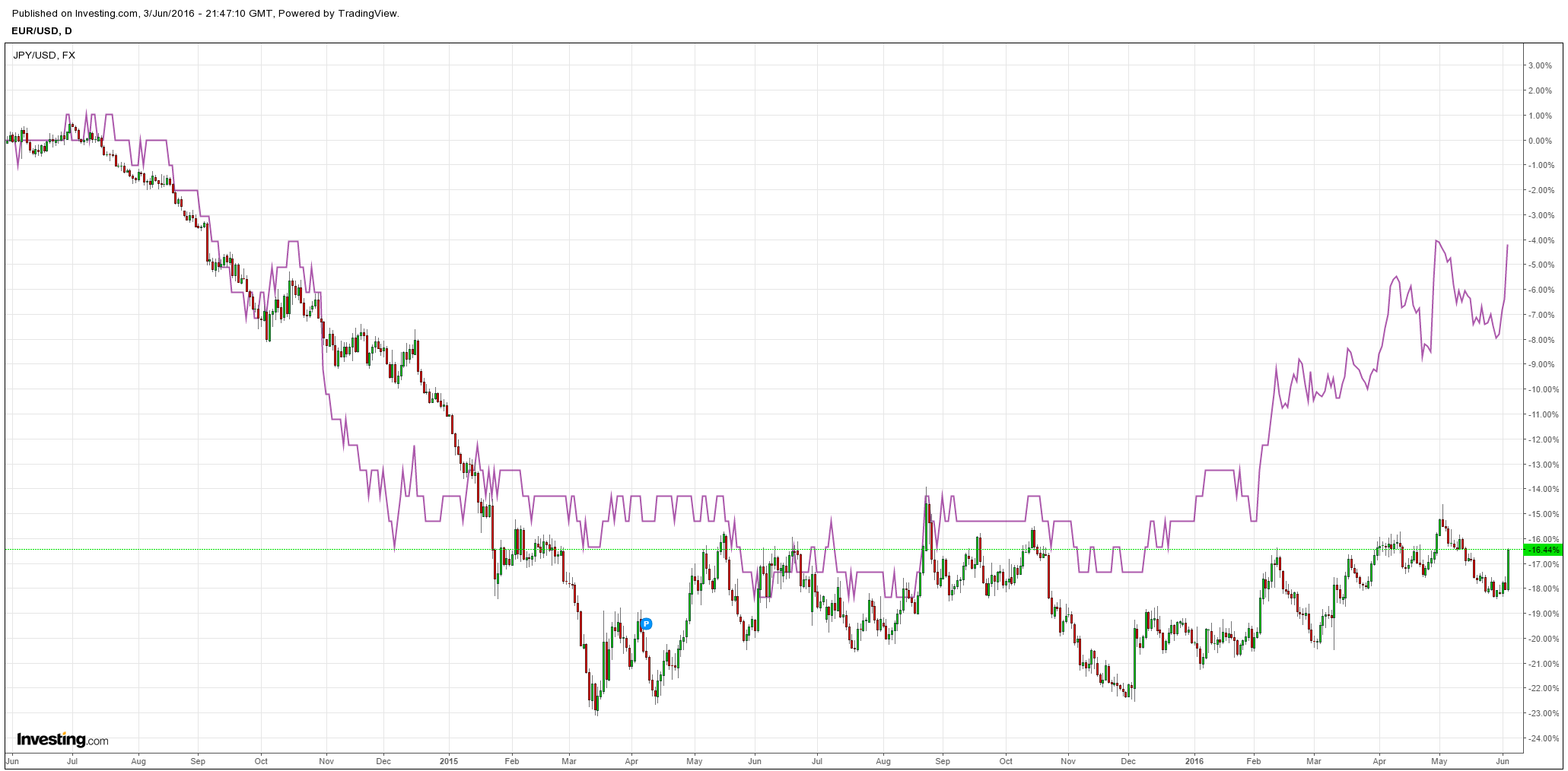 Commodity currencies rocketed with the Aussie up almost 2% to 0.7367: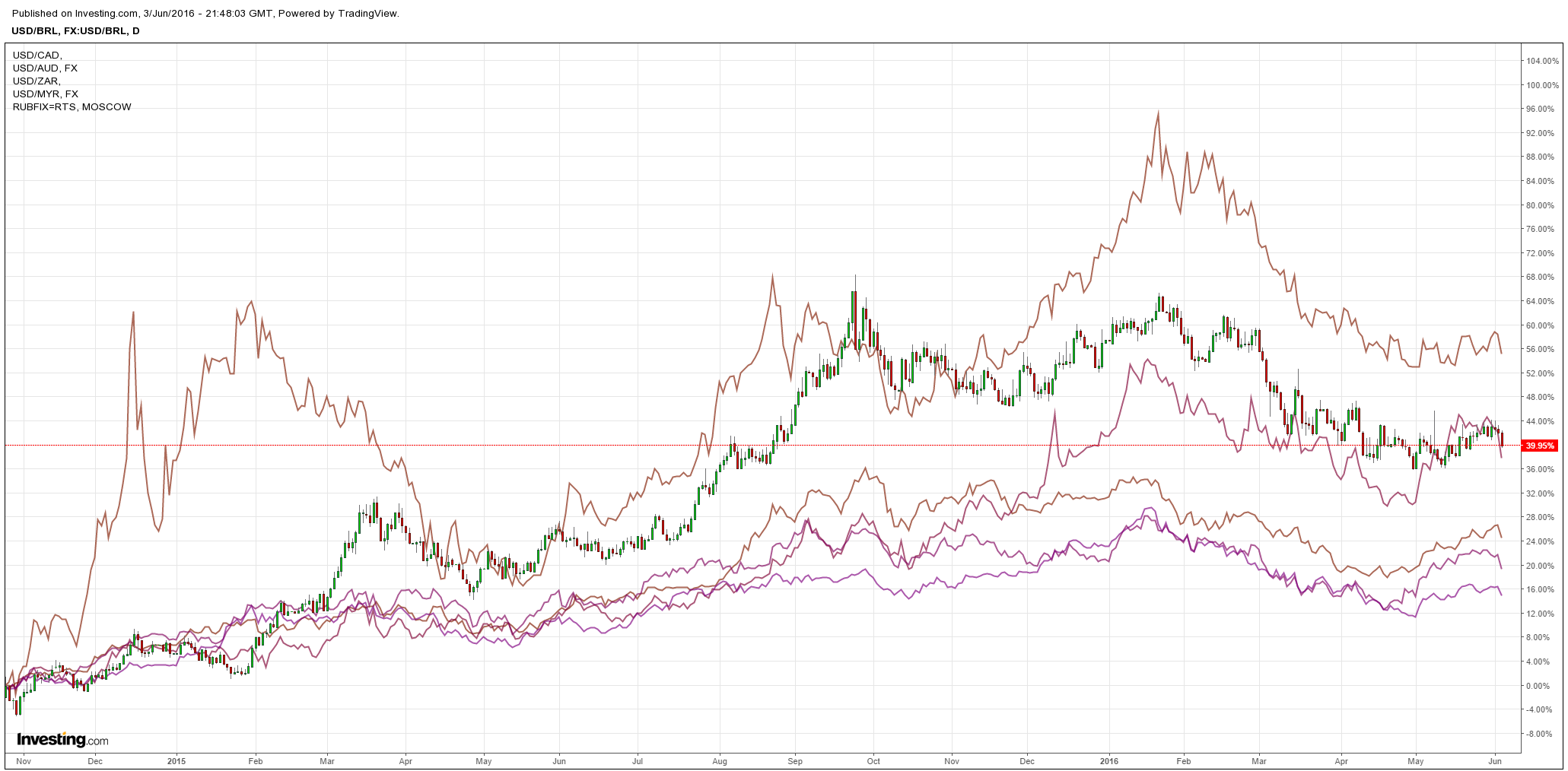 Gold rocketed: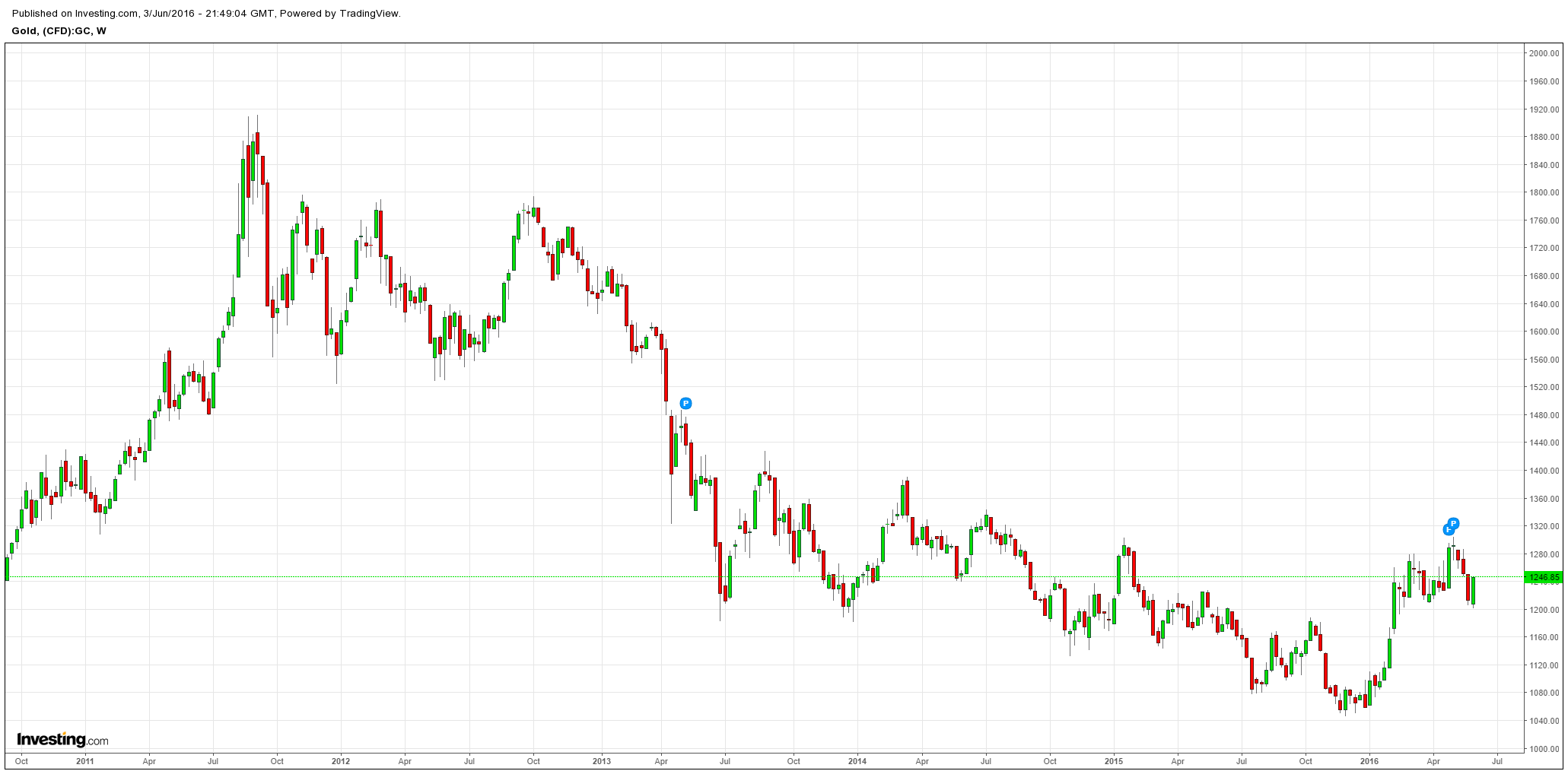 Oil was flat: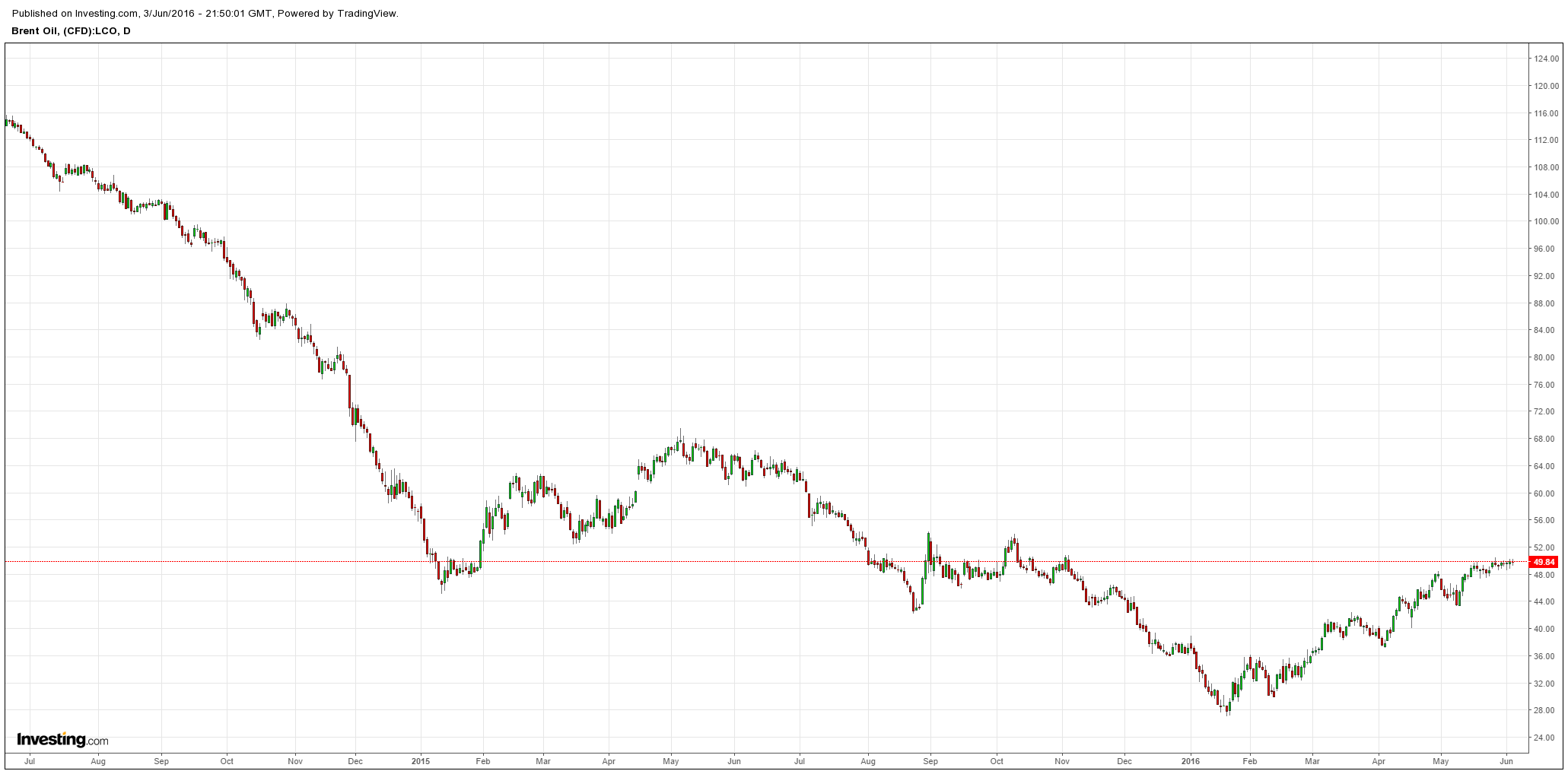 Base metals jumped a little: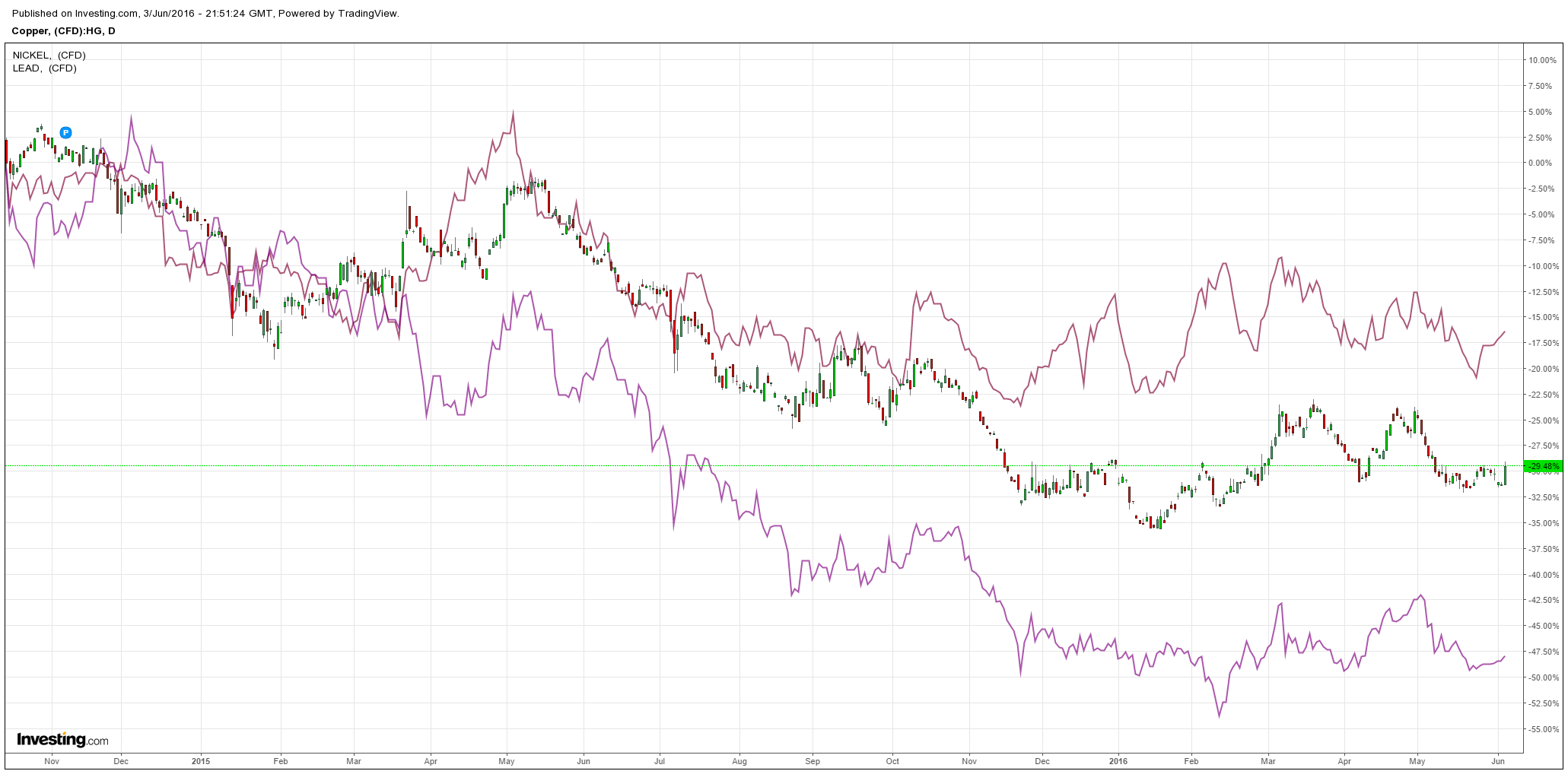 Miners had a good night too: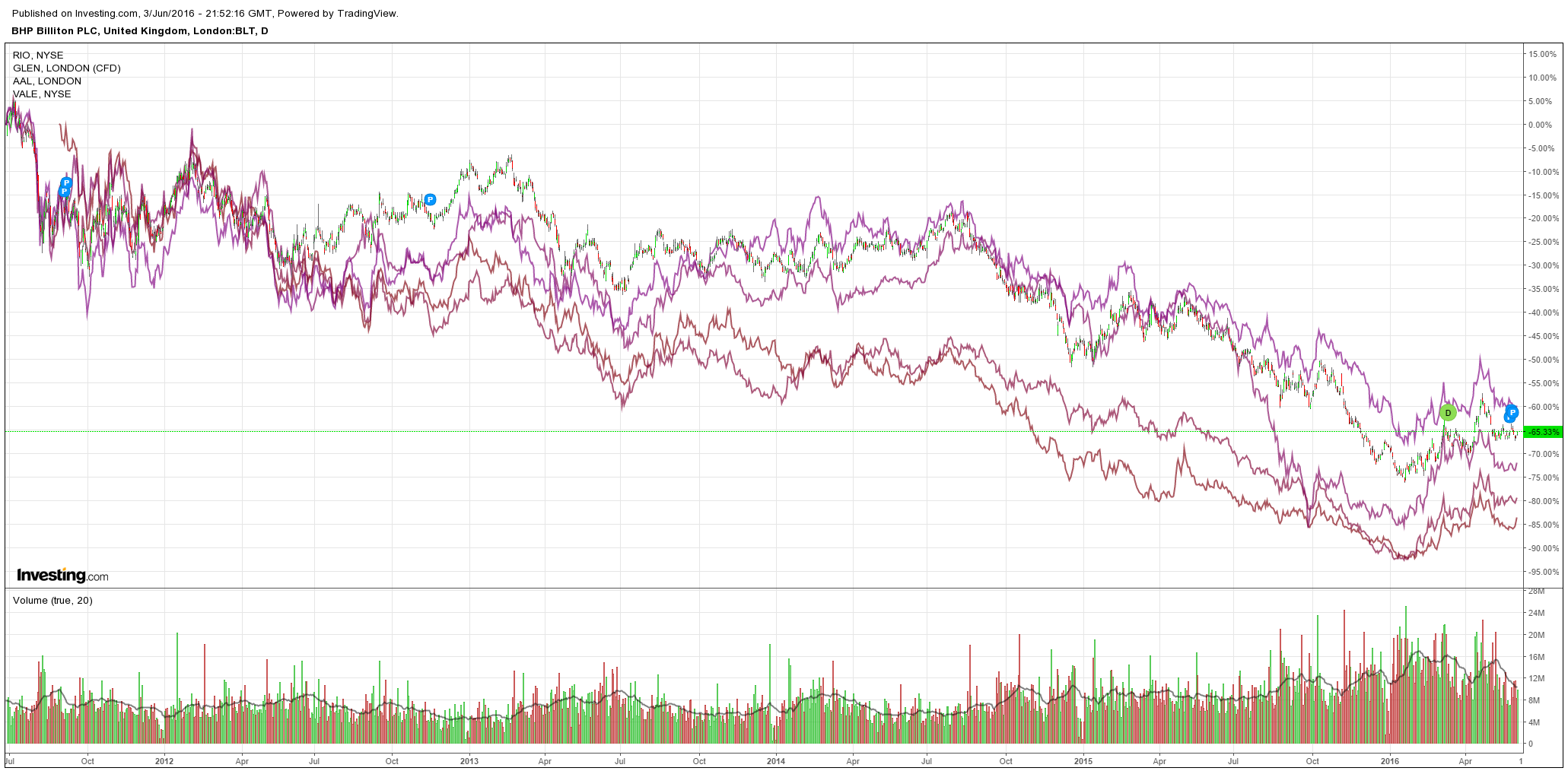 US and EM high yield firmed: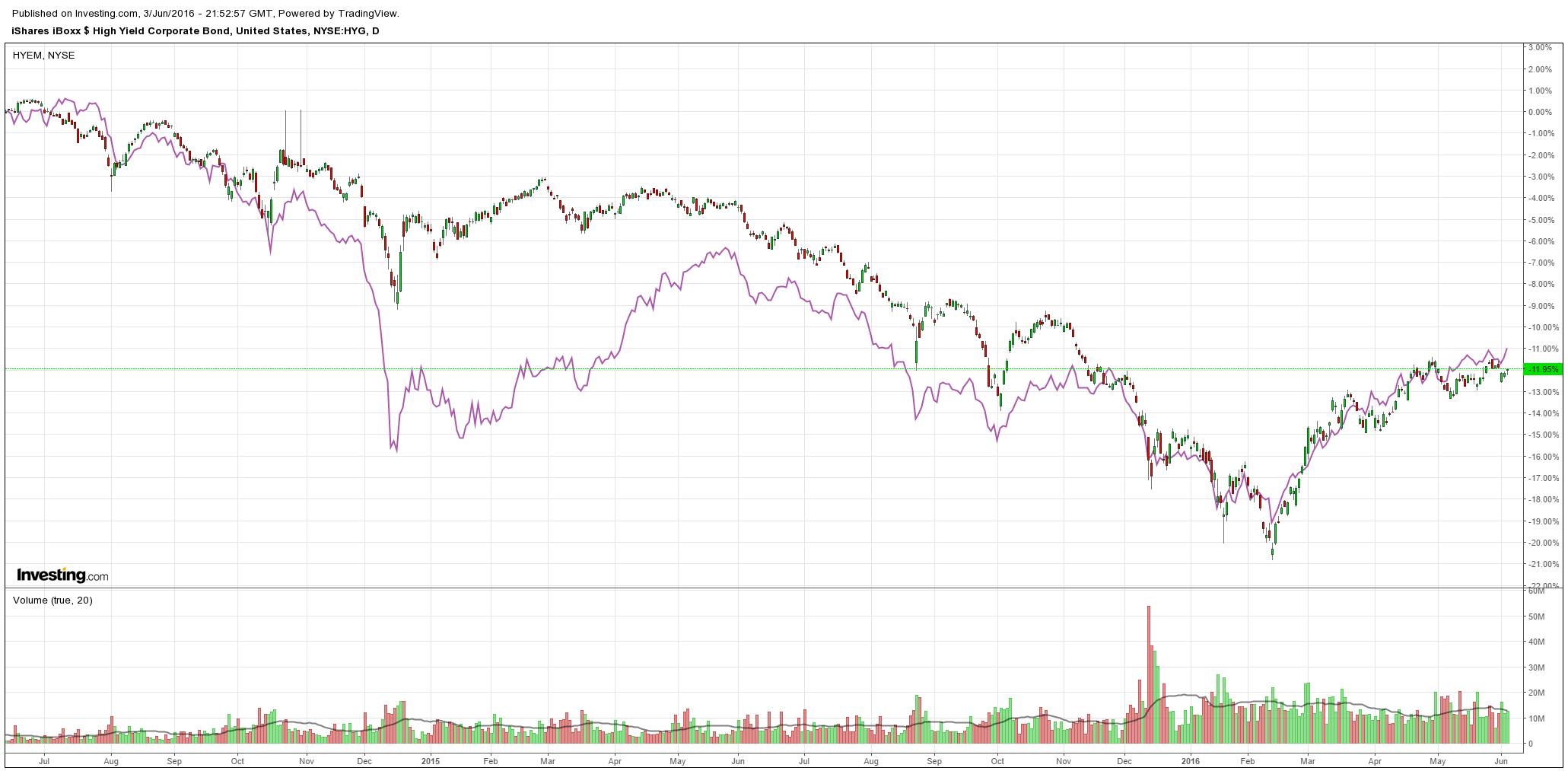 So, where are we now? The US jobs report was certainly weak, from the BEA:
The unemployment rate declined by 0.3 percentage point to 4.7 percent in May, and nonfarm payroll employment changed little (+38,000), the U.S. Bureau of Labor Statistics reported today. Employment increased in health care. Mining continued to lose jobs, and employment in information decreased due to a strike.

…The change in total nonfarm payroll employment for March was revised from +208,000 to +186,000, and the change for April was revised from +160,000 to +123,000. With these revisions, employment gains in March and April combined were 59,000 less than previously reported. Over the past 3 months, job gains have averaged 116,000 per month.

…In May, average hourly earnings for all employees on private nonfarm payrolls increased by 5 cents to $25.59, following an increase of 9 cents in April. Over the year, average hourly earnings have risen by 2.5 percent.
The report was not as bad as it looked given 35k jobs disappeared owing to a Verizon strike but it ain't good and the three month average is a problem. Charts from Calculated Risk: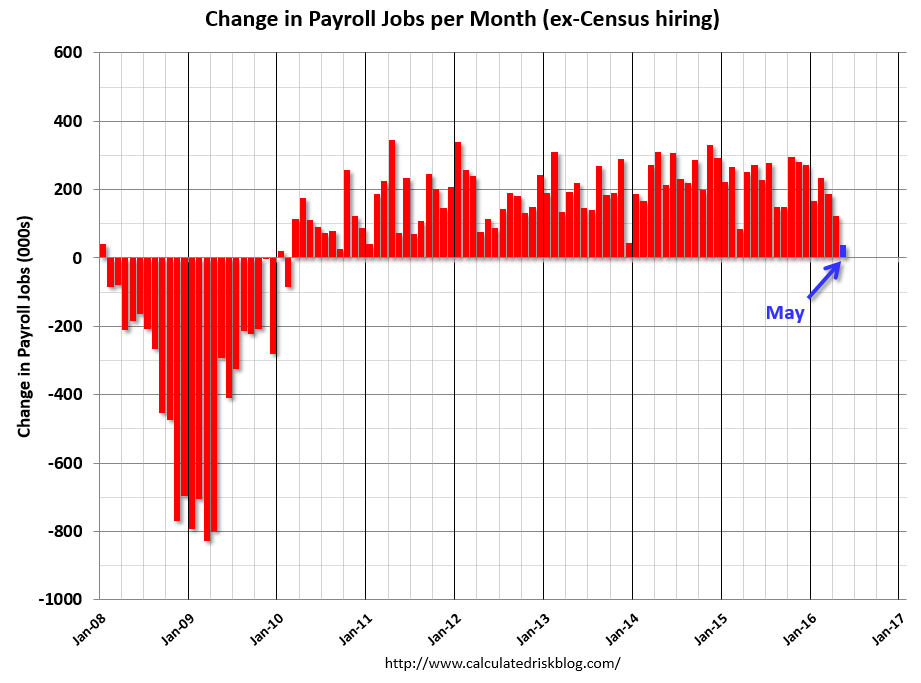 The unemployment rate tumbled: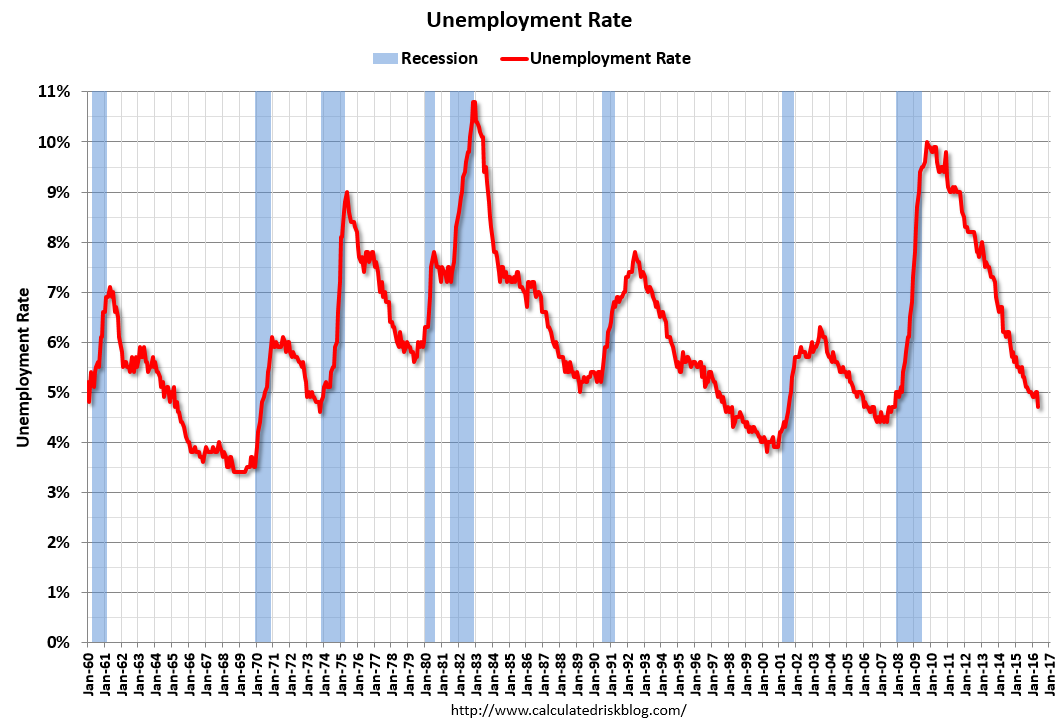 But largely owing to a big drop in participation: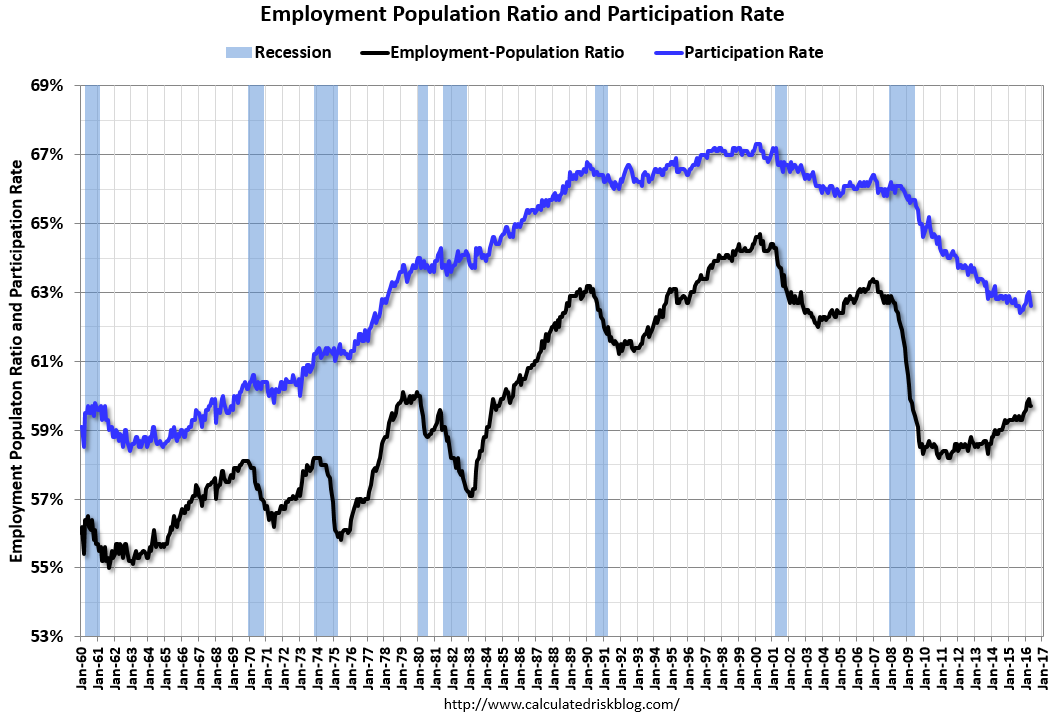 And annual growth is job creation slowed sharply: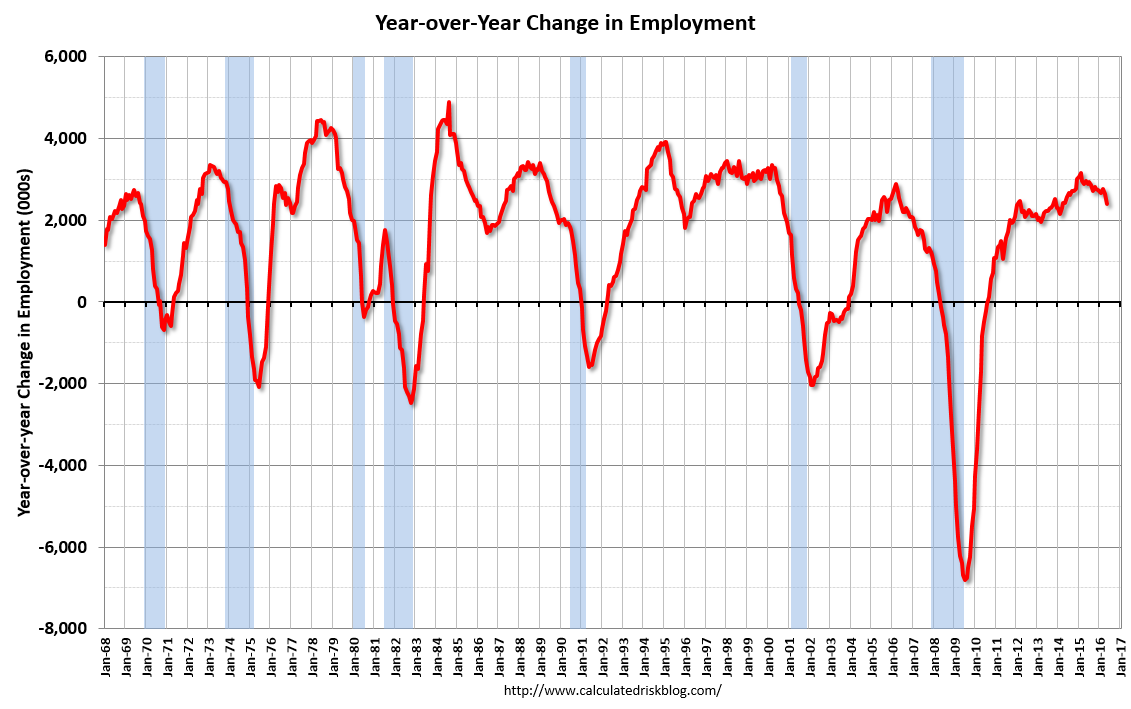 Part time jumped: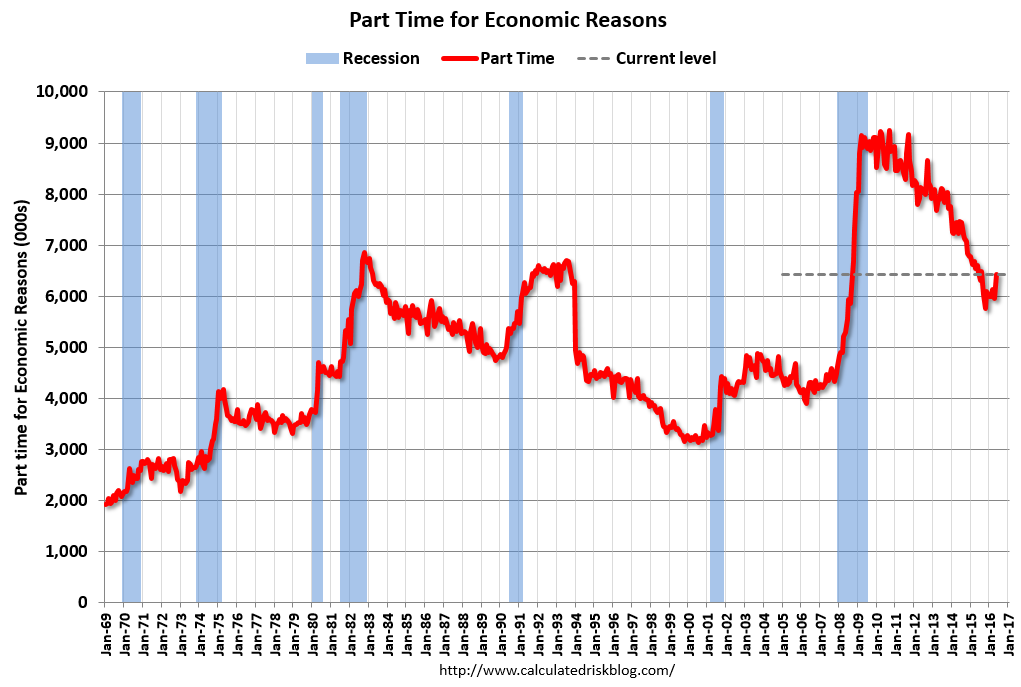 Long term unemployed tanked, probably again owing to participation: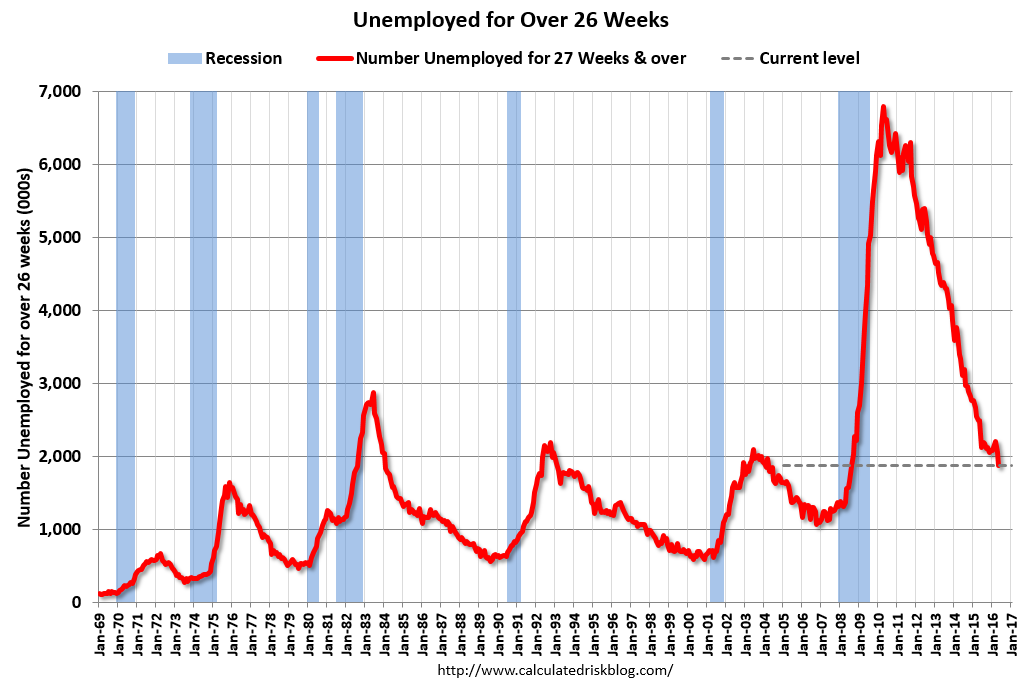 Wages are still climbing very slowly: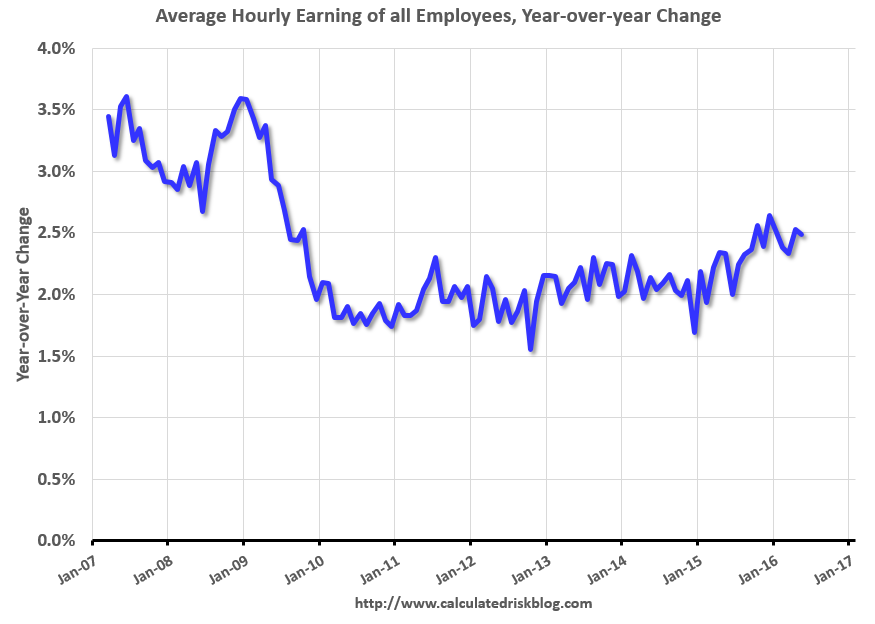 There is nothing here to suggest further rate hikes. By the same token, there is nothing to suggest rate cuts. Nominally at least, the US is at full employment, though that is an illusion in some large measure given the levels of under-employment. Even so, with the headline number at 4.7% the Fed does not need to resume printing.
But wages growth is also lousy largely, I suspect, for the same reasons that Australia's is. Under-employment is endemic, labour has no pricing power, and the transition from highly paid commodities boom jobs to plebian services is a rotation into lower pay, from Pew:
Workers in America's oil and gas patches have enjoyed some of the country's biggest gains in the buying power of their paychecks over the past decade and a half, while workers in several small and mid-sized manufacturing-oriented cities have watched their buying power shrink over the same time period.

A Pew Research Center analysis of federal wage data found that since 2000, most of the biggest inflation-adjusted gains in average weekly wages have occurred in metropolitan areas that have directly benefited from the boom in U.S. energy production – places like Midland and Odessa, Texas; Bismarck, North Dakota; Casper, Wyoming; and Houma and Lake Charles, Louisiana.
So, where does that leave the business cycle? The Fed is going to have to wait it out. The services economy recovery will grind on as the housing market recovery persists. But there is no reason beyond wanting to normalise for its own sake to raise interest rates.
That will take pressure off the US dollar but, as discussed many times, I can't see it falling far. Japan is next out of the blocks for addressing fading growth and a rising yen is simply unendurable for it so moar is on the cards. The usual line-up of political risks dogs the euro.
Meanwhile, China's lousy recovery is going to slow through H2 and weigh on commodity prices, as well as global growth and market sentiment.
Oil remains the wild card. If it can hold its gains then credit spreads will hold together. But I can't see it going much higher, either. US rigs are back in the field as promised at $50 and current worldwide outages can hardly get worse!
The odds of even one more Fed rate hike this year now are low, Q4 is the best case and the base case is that the Fed is "one and done" for the cycle.
Thus the Mining GFC has evolved from an acute crisis into a chronic malady of currency wars, lousy growth, directionless markets and frustration:
for Australia that's a pretty good outcome given it offers more time to manage the dollar lower, grind through the terms of trade bust and pass the growth baton to non-mining tradables;
for investors the play remains an ongoing bond bull market, a lower Aussie dollar as the RBA keeps cutting and bulk commodities break to new lows before year end. Accumulating gold on any dips looks a good pair trade with the Aussie.
Latest posts by David Llewellyn-Smith (see all)