Late last year, Home Affairs Minister Karen Andrews said she expected at least 200,000 migrant workers to arrive in Australia by July 2022:
"We are working on a figure of 200,000, it may well be more than that but we will be actively looking to bring as many people into Australia as soon as we possibly can" – Karen Andrews, 22 November 2021.
Today, Scott Morrison has announced plans to flood the nation with temporary migrants to alleviate 'skills shortages' (read wage growth) by waving visa fees for ~175,000 arrivals:
The federal government will scrap visa application fees for backpackers and international students in a bid to alleviate workforce shortages and reduce disruption to the supply chain.

Over the next eight weeks, international students who apply to study in Australia will no longer have to pay a $630 visa application fee.
In addition, backpackers who apply to come to Australia will have their visa application fees waived.

Scott Morrison said the new measures will apply to 23,500 backpackers, and 150,000 students who have already applied to come.

"My message to them is: come on down," he told reporters in Canberra today.

"Come on down now because you wanted to come to Australia, you got your visa, we want you to come to Australia and enjoy a holiday here in Australia, move all the way around the country, and the same time join our workforce and help us in our agricultural sector, in our hospitality sector, and so many of the other parts of the economy that rely on that labour."
Last month, the Migrant Workers Centre released a report claiming that 65% of temporary visa holders have experienced wage theft.
Migrant wage theft is endemic across the entire Australian economy and often involves migrant employers exploiting their own diaspora. This announcement, alongside other measures recently announced to boost temporary migration, will likely increase exploitation and wage theft, in turn eroding overall wage growth.
Recent opinion polls show that the overwhelming majority of Australians do not want to return to pre-COVID levels of immigration.
Australians recognise that the mass immigration program of 2005 to 2020 was managed appallingly and crush loaded everything in sight, resulting in widespread infrastructure bottlenecks across Australia's major cities and reduced liveability, especially in the migrant epicentres of Melbourne and Sydney.
Sadly, in the unrepresentative democracy of Australia, our politicians, policy makers and media bend the knee to vested interests in the property, business and edu-migration lobbies rather than representing the wishes of the Australian people.
And with it, they have locked in another decade of anaemic wage growth, worsening housing affordability, and declining living standards.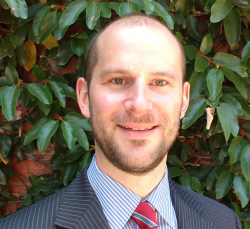 Latest posts by Unconventional Economist
(see all)