Last month, the The Australian Population Research Institute (TAPRI) released detailed polling showing that only 19% of respondents supported pre-COVID levels of immigration, with 70% wanting lower levels of immigration (of which 48% want significantly lower or zero immigration):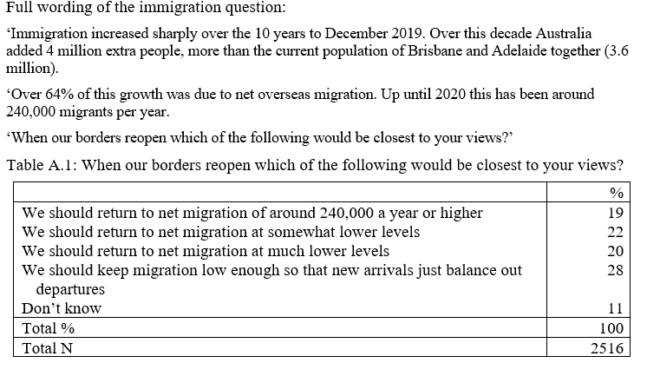 The overwhelming majority (69%) of Australians also do not believe that Australia needs more people:

A new survey published by Fairfax also shows that 58% of voters support lower levels of immigration than existed pre-pandemic, with only 7% wanting higher immigration:
The Resolve Political Monitor asked 1606 eligible voters their views on migration and other issues over six days to November 21. The results have a margin of error of 2.5 per cent.

The survey on migration said: "Permanent migration into Australia sat at around 160,000 people a year before COVID but fell to negligible levels in the last two years. There has been some debate about whether this is a good or bad thing as it can have consequences for the economy, families, skills, diversity and infrastructure."

It then asked respondents if they wanted the migration intake to go back to the same level, restart at a lower level, restart at a higher level or whether they were unsure. It found 15 per cent were undecided…

"When people voice concerns about immigration we find it's not generally about xenophobia or loss of identity. It's more about the scale of immigration, and whether the economy, services and infrastructure are able to keep pace," Resolve director Jim Reed said.
Sadly, voters' wishes are being ignored entirely by our political leaders.
This week, the Morrison Government announced that Australia will re-open its international border to overseas students, skilled visa holders and working holiday makers, with Home Affairs Minister Karen Andrews expecting that at least 200,000 migrant workers will arrive in Australia by July 2022.
This decision effectively brings forward the Intergenerational Report's projection of 235,000 annual net overseas migrants from 2025-26 onwards.
Labor leader Anthony Albanese subsequently confirmed support for Big Australia immigration; albeit with a greater emphasis on permanent migration:
"We need a migration plan that is considered, that is in Australia's national interest. And Australia, of course, has always been a nation where migrants have come to make a better life for themselves and their families," [Anthony Albanese] said.

"What we need to avoid is the abuse that has occurred in some sectors whereby labour hire has been used to drive down wages and to drive down costs.

"Temporary migration has a role to play. But it shouldn't be the starting point. The starting point should be support for permanent migration."
The fake Greens want to destroy the environment by flooding the nation with temporary migrants:
Greens Senator Nick McKim introduced legislation into the Senate in October extending or restoring the visas of approved migrants stuck overseas.

The legislation would credit a temporary visa holder's visa for the time they had lost due to the closure of Australia's borders.
Whereas the NSW Government continues to push for an even bigger intake:
NSW stepped up the pressure on the federal government on Tuesday to increase the migrant intake to fill worker shortages, as strong labour demand saw job ads reach new highs in October.

NSW Treasurer Matt Kean said the federal government should be "more ambitious" with the number of migrants it allows to return.
Sadly, in the unrepresentative democracy of Australia, our politicians and media bend the knee to vested interests in the property, business and edu-migration lobbies rather than representing the wishes of the Australian people.
And with it, Australia's politicians have locked in another decade of anaemic wage growth, worsening housing affordability, and declining living standards.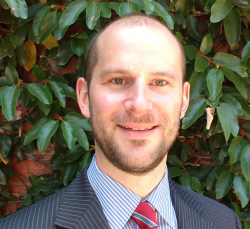 Latest posts by Unconventional Economist
(see all)