A new report from the Migrant Workers Centre claims that 65% of temporary visa holders have experienced wage theft:
Based on interviews with 700 temporary visa holders in Australia, the report – released this week – found a clear link between workplace exploitation and temporary visa status…

The report revealed many migrants were encouraged to sign up for educational courses, with some choosing to enrol in classes because they have run out of options…

The chief executive of the Migrant Workers Centre, Matt Kunkel, says the system needs more permanent visas, maximum processing times, and protections for whistleblowers.

"The government expects migrants – often highly educated and highly dedicated to creating a life in Australia – to give up the prime working years of their life to this country, all the while shifting the goalposts to keep permanent residency just out of reach," he said…

"We need an overhaul of the visa system so workers' lives don't rest solely in the hands of a single employer, and all long-term migrants have an opportunity for permanent residency."
Migrant wage theft is endemic across the entire Australian economy and often involves migrant employers exploiting their own diaspora. And still many economists and commentators claim that mass immigration has no effect on wages.
The employers of imported labour are pretty clear that it keeps wages down.
It shouldn't be so difficult to have a sensible migration policy that isn't designed to suppress wages.
Sadly, the Morrison Government has doubled down on the scam by announcing that it will provide two year Temporary Graduate visas to anybody studying Vocational Education and Training (VET). This decision will inevitably lead to thousands of poor students from developing nations (e.g. the Indian sub-continent) undertaking cheap mickey mouse courses in order to work and gain permanent residency.
Instead of handing out permanent residency like tic tacs, the federal government should instead be upfront and state that temporary skills shortage (TSS) visas and permanent residency will only be granted to genuinely high skilled and highly paid migrant workers.
The Temporary Skilled Migration Income Threshold (TSMIT) is currently set at the ridiculously low level of $53,900.
This TSMIT was $5,900 (10%) below the median income of all Australians in August 2020 ($59,800), which includes unskilled workers (see table).
Setting such a low TSMIT explicitly incentivises Australian businesses to hire low cost foreign workers instead of local workers, as well as abrogates their need to provide training.
The simplest solution to give integrity to Australia's skilled visa system is to apply a pay floor equivalent to the 75th percentile of weekly earnings ($90,480 p.a. in 2020 – see above table) to both TSS and permanent skilled visa holders.
Doing so would ensure that Australian businesses can only hire foreign workers to fill highly skilled professions, while also eliminating the need for labour market testing or maintaining bogus Skilled Occupation Lists.
These simple reforms would maximise the economic benefits from immigration. Local workers would no longer be undercut. Complexity of the visa system would be reduced. And lifting of the quality bar would reduce the overall level of immigration – both directly via having fewer skilled visa holders arrive and indirectly by making it harder for other temporary migrants (e.g. foreign students) to transition to a permanent skilled visa.
When will the "Labor" Party stand up and promise to reform Australia's wage-crushing immigration system?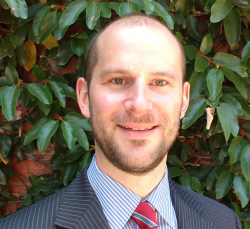 Latest posts by Unconventional Economist
(see all)