Last month, the Morrison Government announced reforms to visa arrangements to ensure a "rapid return of international students".
The reforms included:
granting a two year Temporary Graduate visa to Vocational Education and Training (VET) sector graduates; and
extending the temporary graduate visa from two to three years for masters by coursework graduates.
Days later, the Times Higher Education reported that the Morrison Government is also considering giving two-year graduate work visas to offshore students:
Australia could escalate the global arms race over post-study work visas by extending graduate employment entitlements to offshore students.

The country's new international education strategy says Australia should "seek to attract new cohorts of students who may not wish or be able to travel to Australia, but want to benefit from an Australian education [and] post-study work opportunities in Australia"…

The federal education department said the strategy "commits the government to working with the sector to review future visa settings"…
Last week, The AFR reported that "up to 400,000 foreign students will be able to work extra hours under a temporary relaxation of visa rules to ease crippling labour shortages":
Business groups in emergency talks with government ministers have pressed to increase the cap on the permitted working hours of foreign students.

The government has agreed to a proposal to increase the 40-hour a fortnight cap for foreign students while they are studying, with it likely to be doubled to 80 hours a fortnight or the equivalent of 40 hours a week.

Hospitality and agriculture were granted similar concessions for foreign visa holders last year…

There were 395,186 international students enrolled in Australian courses on October 1, with about 70 per cent of the students located in Australia.

The international border reopened on December 15 for more foreign students to return.
Critics attacked this plan, claiming a further relaxation of visa rules would lead to more exploitation and course failures:
There are concerns the move will further the congregation of international students on the peripheries of the labour market in tedious and potentially hazardous jobs with little regulatory oversight and poor remuneration.

It would also potentially increase course fail rates, putting students at risk of having their visas cancelled, and would be likely to bring another surge in unscrupulous colleges poaching students from genuine education providers…

Phil Honeywood, chief executive of the International Education Association of Australia, said he was concerned the move could further injure "Australia's already damaged reputation as a welcoming study destination country".

"This is going to be unfair to both students and quality education providers alike if these people can work unlimited hours and still be expected to have a quality academic outcome," he said…

Oscar Ong, president of the Council for International Students, said he was concerned students would run the risk of failing their courses and many would be under intense pressure from families to work as much as possible so they could send money home.

"We will very likely see a trend of international students taking up this opportunity so they can send money home, especially in times of coronavirus," he said. "They will be more likely to work to support their families"…

"Ultimately, international students come to Australia to study. But if they start relaxing requirements the question is, are they here to study or to work? Maybe they should be on a different visa."
The decision to grant VET graduates an automatic two-year temporary graduate visa, alongside uncapping work restrictions, will inevitably lead to tens of thousands of poor students from developing nations (e.g. the Indian sub-continent) undertaking cheap mickey mouse courses in order to work and gain permanent residency.
As noted by Oscar Ong above, it could also turn international education into an import industry as more students come to Australia to work "as much as possible" in order to send money home to their families.
We have already witnessed widespread immigration scams with students from Nepal and India. Many international students already only study in Australia to gain working rights and permanent residency. The above reforms will obviously make the rorting so much worse.
The above visa reforms are more proof that 'international education' is really a people-importing immigration industry rather than a genuine education export industry. Student visas are really a low-skill work visa in disguise.
Indeed, if work rights and permanent residency were scaled back, the whole international education industry would collapse.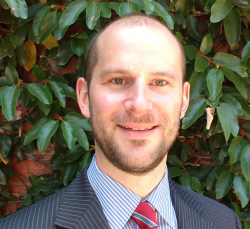 Latest posts by Unconventional Economist
(see all)