The latest on the saga consuming Bridgewater is of interest. Last week we saw Ray Dalio blunder into a minefield he should have seen coming:
"What they have is an autocratic system and one of the leaders described it that the U.S. is a country of individuals and individualism…in China it is an extension of the family," says @RayDalio. "As a top down country what they are doing is–they behave like a strict parent." pic.twitter.com/MNZKMdtPy2

— Squawk Box (@SquawkCNBC) November 30, 2021
Mitt Romney summed it up:
Ray Dalio is brilliant and a friend, but his feigned ignorance of China's horrific abuses and rationalization of complicit investments there is a sad moral lapse. Tragically, it is shared by far too many here and throughout the free world.

— Mitt Romney (@MittRomney) December 2, 2021
Now Bridgewater is in revolt:
Bridgewater Associates Chief Executive Officer David McCormick, who is considering a U.S. Senate run, made it clear he disagrees with Ray Dalio's politically unpopular defenses of China.

On a company call, McCormick addressed controversial remarks that Dalio had made this week on television, in which the hedge fund's legendary founder compared China to a "strict parent" when asked about the disappearance of its citizens who get in trouble.

McCormick told staff he's had lots of arguments about China over the years with Dalio and that he disagrees with the billionaire's views, according to people with knowledge of the matter.
And Dalio has turned his advanced kowtowing skills back home:
In trying to answer Andrew's questions, I was attempting to explain what a Chinese leader told me about how they think about governing… (4/6)

— Ray Dalio (@RayDalio) December 5, 2021
Understanding and agreeing are two different things, and that's what was lost in the interview. I'm sorry my answer lacked that nuance and caused confusion. https://t.co/rfhqkGyggZ (6/6)

— Ray Dalio (@RayDalio) December 5, 2021
A big yawn to that. Dalio has spent countless media hours promoting the inevitability of China's rise. I've been forced to deconstruct highly debatable material time and again:
Anybody following Ray Dalio for a period of time can see he is sold on the inevitable rise of China versus the declining US.
This is not to say that Dalio does not have some very good points to make about the failures of liberalism. He does. But his analysis is far too sanguine about the challenges to China's rise.
If I were with Bridgewater as staff or an investor, I would be quite uncomfortable with this on the basis that it is:
historically naive;
economically myopic;
risk stupid;
morally bankrupt;
and politically…err…perilous.
Blind Freddy can see Cold War 2.0 is intensifying and Ray Dalio is busy putting Bridgewater on the wrong side of it unless he plans to make it a Chinese firm.
My view remains that we need a large Tobin Tax to prevent Ray Dalio and his ilk from funding China's rise at all.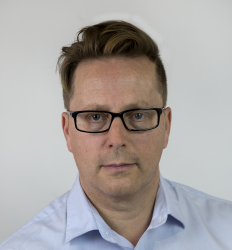 Latest posts by Houses and Holes
(see all)