He's seriously biased:
Just as there is a human life cycle that typically lasts about 80 years (give or take) and no two are exactly the same but most are similar, there is an analogous empire life cycle that has its own typical patterns.  For example, for most of us, during the first phase of life we are under our parents' guidance and learn in school until we are about 18-24, at which point we enter the second phase.  In this phase we work, become parents, and take care of others who are trying to be successful.  We do this until we are about 55-65, at which time we enter the third phase when we become free of obligations and eventually die.  It is pretty easy to tell what phases people are in because of obvious markers, and it is sensible for them to know what stages they are in and to behave appropriately in dealing with themselves and with others based on that.  The same thing is true for countries.  The major phases are shown on this chart.  It's the ultra-simplified archetypical Big Cycle that I shared in the last chapter.

In brief, after the creation of a new set of rules establishes the new world order, there is typically a peaceful and prosperous period.  As people get used to this they increasingly bet on the prosperity continuing, and they increasingly borrow money to do that, which eventually leads to a bubble.  As the prosperity increases the wealth gap grows.  Eventually the debt bubble bursts, which leads to the printing of money and credit and increased internal conflict, which leads to some sort of wealth redistribution revolution that can be peaceful or violent.

Typically at that time late in the cycle the leading empire that won the last economic and geopolitical war is less powerful relative to rival powers that prospered during the prosperous period, and with the bad economic conditions and the disagreements between powers there is typically some kind of war.  Out of these debt, economic, domestic, and world-order breakdowns that take the forms of revolutions and wars come new winners and losers.  Then the winners get together to create the new domestic and world orders.
That is what has repeatedly happened through time.  The lines in the chart signify the relative powers of the 11 most powerful empires over the last 500 years.  In the chart below you can see where the US and China are currently in their cycles.  As you can see the United States is now the most powerful empire by not much, it is in relative decline, Chinese power is rapidly rising, and no other powers come close.
Given US naval superiority remains extreme that is a pretty stupid chart of "relative standing".
As well, the notion that CNY will ever be a reserve currency does not pass the laugh test. The moment it opens up it collapses, exposing China to a debilitating external shock as capital flees. Capital controls are now permanent as a result.
As well, the two empires you need to focus on for the future of China are Russia and Japan not the US.
After an almighty spike in power they both faded away. Why? Because they were in some real respects fake empires.
Russia was a centralised capital misallocation monster that couldn't compete with the US as it wasted trillions on armaments as living standards fell. China has exactly the same problem in its fixed asset investment, particularly, empty apartments, and its growth is bogging down inexorably as a result.
Japan was a mercantilist power, short of just about every natural resource including young people. Eventually this trashed its growth path. China is a continental economy but is also short of many essential commodities plus an over-reliance on exports and its demographics are even worse than Japan. American demographics are much better.
In short, China is lumbered with both the Russian and Japanese curses.
There is no doubt China will be a great power. But it is going to be largely regional and shift into decline over the next decade, thereafter wasting much of its time desperately trying to hold together as living standards stagnate.
The US will decline relatively also. But at a much slower pace.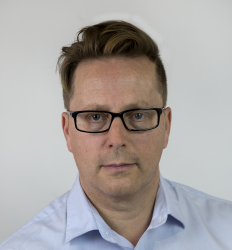 Latest posts by Houses and Holes
(see all)