After being ignored for nearly a decade, it is gratifying to see Australia's economics fraternity belatedly endorse MB's argument that lower levels of immigration are necessary to drive labour underutilisation down and wages up.
The shift began in March with the release of Ross Garnaut's new book, Reset, which argues that the massive increase in Australia's immigration intake in the early 2000s, which saw Australia's population swell by 35% in 20 years, was one of the major factors contributing to Australia's decade long wage stagnation. Garnaut also calls for Australia's immigration intake to be halved post-COVID to safeguard workers and living standards:
"The overall effect was to integrate much of the Australian labour market into a global labour market for the first time"…

"Integration into a global labour market held down wages and inflation during the resources boom, [but] it contributed to persistent unemployment, rising underemployment and stagnant real wages"…

"It contributed to the historic shift in the distribution of income from wages to profits. Increased immigration contributed to total GDP growth, but detracted from the living standards of many Australian working families"…

"Breaches of labour laws on wages and other conditions became common"…

"Immigration now lowers the incomes and employment prospects of low-income Australians".
Since then we have witnessed a conga-line of economists confess that mass immigration lifts unemployment and lowers wages, including ANZ's Daniel Gradwell, Citi's Craig Woolford and CBA's Gareth Aird; although Aird has been consistent on the matter for years.
Even the RBA, which has long been a cheerleader of mass immigration, has tentatively acknowledged that the endless migrant flood has worked against its goal of full employment and wage growth.
The latest mainstream economist to fall into line with MB's view is Saul Eslake, who explained to the Eureka Report's Alan Kohler that the closure of Australia's borders to migrants has significantly reduced the amount of 'competition' which Australians who've lost their jobs face in seeking new ones. This, in turn, helps to explain why the unemployment rate has fallen faster than expected and should soon lead to rising wages:
"The longer our borders remain closed to international migrants, the easier it is for the targets for unemployment to be achieved".

"For example, on average over the three years to March 2020, the working aged population was growing by around 22,000 a month. And that in turn meant you needed jobs growth of around 13,000 a month or more in order merely to stop the unemployment rate from rising. But since the onset of the pandemic and in the last six months or so, the working age population has only risen by around 8,300 a month. And that means that you can prevent the unemployment rate from rising with much less employment growth than pre-pandemic. Or, to put it another way, you only need employment growth of about 0.13% per month in order to get the unemployment down to less than 5% by the end of this calendar year. Whereas if the working aged population has been growing at its pre-pandemic rate, you would have needed employment growth of more than double that in order to get the unemployment rate down to 5% or less with no change in the workforce participation rate"…
The SMH's economics editor, Ross Gittins, noted similar yesterday:
"[Economic managers have] concluded that the only way to get wages growing again is to get unemployment down so far that employers are having trouble finding the workers they need and are forced to compete with other employers by bidding up the wages they're prepared to pay…

[It is] quite foreign to what the econocrats have been telling us about wages for as long as I've been in journalism…
Amazing isn't it. Gareth Aird aside, it is like Australia's economists have suddenly discovered the laws of gravity!
Let's hope economists now unite and speak out against the Morrison Government's planned reboot of immigration to pre-COVID levels by:
Abolishing labour market testing requirements;
Lowering costs and speeding up approval times for importing foreign workers;
Expanding the skilled occupation list to include almost any role;
Providing all 'skilled' visa holders with a clear pathway for transition to permanent residency; and
Granting 'skilled' visa holders priority access to flights and hotel quarantine ahead of stranded Australians.
If the pre-COVID level of migration are restored, an extra ~200,000 workers would enter the Australian labour market every year. This would necessarily drive up unemployment and put downward pressure on wage growth.
Australians already suffered a decade of stagnating real wage growth on the back of mass immigration, alongside declining amenity. The Morrison Government's proposed immigration reforms would be a fatal final blow for wages and living standards.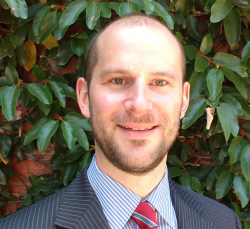 Latest posts by Unconventional Economist
(see all)