It's amazing to see economists finally acknowledge that mass immigration drives wages lower – something MB has argued for nigh on a decade.
The latest salvo comes from ANZ economist Daniel Gradwell, who last week warned that restoring mass immigration would suppress wage growth:
Once Australia's international borders reopen and Australia's labour market is re-attached to the global labour market, it will be harder for wage pressures to build locally.

As ANZ economist Daniel Gradwell said last week, at an event hosted by the Urban Development Institute of Australia, when international borders do re-open, "if anything, they'll be suppressing wages growth".

"I think it's really a fascinating experiment that we're living through at the moment where part of the reason why unemployment has come down so much is surely because there aren't as many people coming into the country looking for work," Mr Gradwell said.

"If we had absorbed another 200,000 people over the last 12 months instead of actually losing people [overseas], then surely unemployment would be sitting higher that where it is.

"And we know that we need to get the unemployment rate lower before we see some material improvement in wages growth."

Mr Gradwell said there's a fair way to go before wages start growing across the board, and we'll need to keep creating jobs at a decent rate to get there.

"Having said that, I do think we'll start to see some wages growth coming through before the borders are opening," he said.

"But it's really hard to see wages picking up at 3 or 4 per cent per annum like they used to do in the past while we have, potentially, a really strong overseas migration intake coming through."
Despite this inalienable truth, the Morrison Government and its business mates continue to lay the foundation to flood the economy with migrant workers at the earliest opportunity:
[Immigration] Minister Hawke said migration will be crucial for Australia's economic recovery from COVID-19 during a live session hosted by the Committee for Economic Development of Australia (CEDA)…

"The government sees the migration program as integral to how Australia will recover from COVID as well and accessing the skills that we need, the shortages that we will have in our economy as it recovers, will be a high priority for the migration program in coming years"…

Minister Hawke assured that migration policies would be more flexible in post-pandemic times…

CEDA chief executive Melinda Cilento said migration, particularly of skilled migrants, is integral to reimagining our economy and the post-pandemic economic recovery in Australia…

"What we are hoping for is that the government… are going to bring more agility into the (migration) program and actually make it easier for businesses to get the skills they need".
The property lobby has also heard the call to arms:
A new report [by BIS Oxford Economics commissioned by apartment developer Meriton and property group Ceerose on behalf of the Urban Taskforce] into the nation's migration levels warns of potential economic harm if skilled migrant numbers are not restored…

Property developers are calling for a return to positive net migration levels in light of the economic research, which reveals migrants were responsible for 57 per cent of Australia's population growth over the past decade and are among the biggest buyers of housing…

The Urban Taskforce, which works on behalf of developers, called for a return to positive net overseas migration as soon as it was safe to do so…

The report will be launched on May 19 by Mr Triguboff, BIS Oxford Economics and federal Immigration Minister Alex Hawke.
Clearly, the business and property lobby are pulling the strings of its federal government puppet, Alex Hawke.
These lobbies are only concerned with three things:
Lowering their labour costs;
Expanding their customer base; and
Paying less taxes.
Ramping up immigration is an easy way to achieve the first two goals. But this comes at direct expense of ordinary voting Australians, who will suffer lower wage growth, be shoe horned into smaller and more expensive housing, and face rising congestion and reduced amenity from a bigger population.
When will Labor stand-up and fight against the Coalition and its big business cronies, who have effectively declared war on working Australians?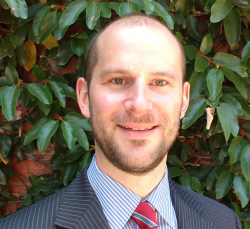 Latest posts by Unconventional Economist
(see all)