As we know, the Morrison Government is readying for a quick return of mass immigration at the earliest opportunity.
The Government's Interim Report of the Inquiry into Australia's Skilled Migration Program recommended opening the migrant floodgates via:
Abolishing labour market testing requirements.
Lowering costs and speeding up approval times for importing foreign workers.
Expanding the skilled occupation list to include almost any role.
Providing all 'skilled' visa holders with a clear pathway for transition to permanent residency.
Granting 'skilled' visa holders priority access to flights and hotel quarantine ahead of stranded Australians.
In announcing the recommendations, Liberal MP Julian Leeser declared:
 "Right across the economy we are hearing that there are real issues in relation to businesses getting the skills that they need here in Australia. During the course of COVID, we've lost half a million temporary visa holders. Many of those people are skilled migrants. And they are skills that just don't exist across Australia. We need to get them back to get Australian businesses moving again…"
Treasurer Josh Frydenberg has now entered the fold, also indicating that the government will quickly ramp-up immigration as soon as possible:
When international borders finally do open Mr Frydenberg said one of the biggest opportunities would be to attract the best and brightest from around the world to Australia.

"As the vaccine rolls out, borders will eventually open and when they do, Australia will be the destination of choice for people around the world"…
The notion that Australia's migration program was ever 'skilled' is debunked by the empirical data from the Department of Home Affairs' Continuous Survey of Australia's Migrants.  This survey shows that recent permanent migrants experienced higher rates of unemployment and are paid less than the general population:
Of particular note:
Median annual full-time earnings of migrants was $13,900 (18%) below the general population in 2018;
Median annual earnings of migrants was $3,300 (6%) below the general population in 2018; and
The unemployment rate of surveyed migrants (13.1%) was nearly triple the general population (5.0%) in 2018.
The outcomes are also poor when we compare the skilled stream against the general population. As shown below, the median full-time earnings of 'skilled' migrants ($73,000) was lower than the general population ($76,000) in 2018:
These 'skilled' permanent migrants also experienced higher unemployment (6.2%) than the general population (5.0%) in 2018:
Remember, the general population includes unskilled workers, which necessarily drags the median earnings figure down and the unemployment rate up. So, for 'skilled' permanent migrants to paid less and suffer higher unemployment than the general population is a damning indictment on Australia's immigration system.
A recent report from the Committee for Economic Development of Australia also showed that nearly one quarter of Australia's 'skilled' migrants are working in jobs below their qualification level, with many 'skilled' migrants driving taxis and Ubers:
Thus, this 'skilled' migration program is actually undercutting local workers and adding to Australia's unemployment queue. As such, it helped drive Australian wage growth to record lows:
The Morrison Government's plan to ramp-up immigration is an employers' and capitalists' dream, but represents an unmitigated disaster for working Australians who face the prospect of increased job competition from low-paid migrants, lower wages, as well as crush-loaded cities, infrastructure and housing.
Australians have already suffered a decade of stagnating real wage growth on the back of mass immigration, alongside declining amenity. The Morrison Government's proposed immigration reforms would be a fatal final blow for wages and living standards.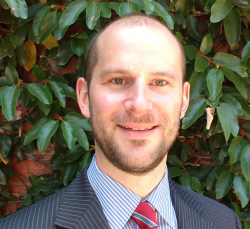 Latest posts by Unconventional Economist
(see all)