New Zealand Prime Minister, Jacinda Ardern, was elected in 2017 on a platform of fixing New Zealand's chronic housing crisis.
However, Ardern's Labour Party failed dismally on housing in its first term, failing to deliver on key election promises.
Labour's promised 'KiwiBuild' program to build 100,000 public houses descended into a farce, with the government abandoning its building target and instead announcing a bunch of demand-side measures to inflate prices.
Labour also abandoned capital gains tax reforms and back-slid on the promise to abolish Auckland's urban growth boundary and reform infrastructure financing.
As a result, New Zealand house prices have surged to a fresh record high and home ownership has plunged to a 70-year low:

In their latest Home Truths newsletter, Westpac economists are tipping New Zealand house prices to soar by 12.2% next year on the back of cratering mortgage rates:
The New Zealand housing market is currently red-hot. The REINZ House Price Index, seasonally adjusted by Westpac, showed a price increase of 3% in October, the biggest monthly increase since 1996. All of the usual indicator dials are now redlining, indicating ongoing rapid house price inflation for at least the coming few months. Market turnover is the highest it has been since 2007. The average number
of days taken to sell has dropped rapidly and is the lowest it has been since 2016. And stock available on a key real estate website has dropped sharply and is at an all-time low.

We think the current episode of house price inflation has a way to run yet. We are forecasting a peak of 16% annual house price inflation in June 2021, and a full-year increase over 2021 of 12.2%. House prices are being driven higher by low interest rates, and interest rates are set to stay low or fall further over the coming year. Meanwhile, other factors such as net migration and the economy are going to improve. So
our models point to ongoing rapid house price increases…

The driver of the current increase in house prices is low interest rates. Physical factors like net migration and housing supply cannot be the driver right now – net migration has been zero since April, and the construction sector is booming…

But over the whole of the past twenty years, and across the whole of New Zealand, physical supply/demand factors have played only a supporting role. Over twenty years, rents have risen 29% faster than inflation. But real house prices have risen 158%. Physical shortages cannot explain why the price-to-rent ratio has doubled, or why property investors are now willing to pay 30-40 years' worth of rent to secure an investment property, whereas they used to pay only 15-20.

Falling interest rates do explain the observed blowout in price-to-rent ratios – people are now willing to accept lower yields when they invest in anything from shares to property (and when interest rates fall, owner occupiers find that the rent-or-buy decision favours buying)…

That said, in our view interest rates will rise in time. We are forecasting significant increases in fixed mortgage rates from early-2022 onwards. If that is correct, then rising mortgage rates will eventually cool the market. In fact, we expect mortgage rates will rise high enough to cause a period of declining house prices around the middle of the decade.
Jacinda Ardern is quickly learning that talking about "affordable housing" in opposition is easy, but delivering in government is an entirely different matter.
The reality is that nothing genuine ever happens on housing policy because "affordable housing" requires prices to fall. And nobody in the government nor home owners or the industry want this to happen. It's exactly the same in Australia.
So instead we get "affordability" measures like first home buyer grants, which only succeed in artificially inflating demand and prices.
In the lead-up to October's election, Jacinda Ardern once again vowed to tackle the nation's housing crisis.
Then last month she told The AM Show that the Government would continue "looking for ways to encourage and support first home buyers", which is code for more demand-side subsidies.
Worse, Ardern yesterday confirmed that "sustained" moderate rises in house prices is her government's goal:
Prime Minister Jacinda Ardern says she would like to see small increases in houses prices, acknowledging most people "expect" the value of their most valuable asset to keep rising…

Asked by interest.co.nz (see video below) whether "sustained moderation" of house prices was still the government's goal, Ardern said: "Yes…

Asked to explain why a fall in prices would be bad, Ardern said: "What we've simply expressed here is that the growth that we've seen is unsustainable. So, if anything, it is much more sustainable to have those much smaller increases. I think people expect that you see that in the market".

"What we also accept is that for most New Zealanders, their house is their most significant asset… A significant crash in the housing market – that impacts people's most significant asset"…

"This gets to the heart of the issue of why so many New Zealanders turn to the housing market."
Don't expect anything concrete to happen. Ardern will deliver more hot air and hopium on the housing policy front. That's what voters want, after all.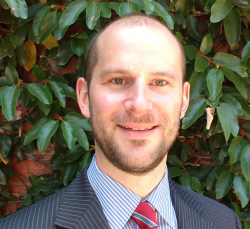 Latest posts by Unconventional Economist
(see all)