In the lead-up to, and directly following, the September 2017 New Zealand general election, I heavily praised Labour's housing spokesman, Phil Twyford, for promising to address both supply and demand distortions via negative gearing reform, banning foreign buyers of existing homes, tighter capital gains taxes, removal of urban growth boundaries, plus bond financing for infrastructure.
I also praised Labour's plan to reduce immigration by around a third, which would help to relieve chronic housing and infrastructure pressures (especially around Auckland), as well as its plan to build 100,000 public houses over a decade (named 'KiwiBuild').
Since that time, I have grown increasingly frustrated by the apparent backsliding on a number of commitments.
Last year, Immigration Minister Ian Lees-Galloway played down immigration cuts by claiming there was no target for an overall reduction in numbers.
Housing Minister Phil Twyford also backslid on Labour's commitment to remove urban growth boundaries by force-feeding intensification rather than focusing on the key issue of lowering lot values, and in turn land prices.
Twyford also backslid on the Government's 'KiwiBuild' program to build 100,000 public houses, delaying the start date and changing the policy from "build" to "facilitate" the "delivery of 100,000 affordable dwellings", as well as changing the definition of "affordable".
Despite these apparent failings, Phil Twyford did give an excellent speech last month whereby he analyses three key problems in New Zealand's housing system that need fixing:
There is a startling array of indicators that in housing and urban development are telling us we have a problem: severe housing unaffordability, falling home ownership, increased hardship and homelessness, ballooning household debt and increased intergenerational inequality…

In our view there are three big challenges that have to be addressed:

A broken system for financing infrastructure
A planning system based on urban containment
The failure of governments until now, both local and central, to actively work with the private sector to enable urban growth and expansion.

Let me update you on progress we've made on each of these.

First, infrastructure funding and financing

I said before our infrastructure funding and financing system is broken.

Some of our high growth councils which provide most bulk infrastructure have tapped out their balance sheets.

And to a large extent local government politicians have been unable to convince their ratepayers to invest in growth, leaving a burgeoning infrastructure deficit for the next generation.
The unwillingness or inability to invest in the infrastructure to support development stops cities growing. When a city cannot grow in response to demand, a pressure cooker effect is created, which is what has given Auckland some of the most expensive urban land and housing in the world relative to local incomes…

What are we doing?

Our aim is to put in place a new system of funding and financing the infrastructure for urban growth that will turn on the tap for a limitless supply of investment finance for developers who are willing to take the commercial risk on a project.

We want to ensure that the costs of growth are properly allocated. So they fall on the beneficiaries of development.

And above all we want a system that is responsive to demand.

The intention is that we create a system where the viability of the project is the determinant of whether to proceed with a particular infrastructure project, and whether private capital can be accessed and utilised…

The second challenge I identified was a planning system based on urban containment.

That containment has acted to hobble vertical growth.

Height and density restrictions have stopped our cities growing up, preventing efficient land use, blocking the development of more affordable housing options like flats, terraces, town houses and apartments.

Environment Minister David Parker and I are working on national direction under the RMA that will set clear parameters for Council plan making to incentivise quality intensification.

The aim is to encourage density done well particularly around rapid transit interchanges and corridors.

It will also inject a significant increase in the quantum of development opportunities in the market.

That is vertical expansion. Now for the horizontal.

Our aim is to bring down urban land prices by flooding the market with development opportunities.

We want to break the current land market model which sees the planning system and infrastructure financing logjam create an artificial scarcity of land.

Incremental relaxation of the Urban Growth Boundary and zoning changes simply drip feed small amounts of new land, and new subsivisions, into a highly speculative market.

This is the land banking and speculation model that characterises the greater Auckland land market.

Instead of urban containment our policy is to develop a new planning approach based on the idea of Making Room for Growth.

We now have work underway to open up Auckland's southern growth corridor, from the economic powerhouse of south Auckland down into the northern Waikato where Pokeno is living testament to the power of growth pressures to defeat urban containment.

Making Room for Growth replaces the Urban Growth Boundary with a more expansive approach to spatial planning.

It sets aside areas of special value, like growing soils or native bush or coastal strips; open spaces for future generations; acquires land for network infrastructure including road and rail and schools and hospitals; and then allows people to develop and build – as long as they can carry the true costs of growth, including infrastructure and including transport.

If we are not rigorous about internalising the true costs of growth, then we risk subsidising development in places where it shouldn't happen, locking in long-run inefficiencies, and undermining the market for urban intensification in existing urban centres…

The third challenge I identified was the failure of governments until now, both local and central, to actively work with the private sector to enable urban growth and expansion…

Successive governments failed to provide national direction on urban growth, and left Councils to their own devices. Councils who by and large didn't have the balance sheets or capability or appetite to be drivers of large scale development.

And central government simply didn't see it as its job.

It is time for that to change. Our Government recognises our cities are failing.

The housing crisis is exacting a massive fiscal and human cost. Think about a generation of kids growing up in cars and garages, and with respiratory damage caused by cold damp sub-standard housing. And the $2 billion a year the taxpayer is spending on rent subsidies.

Because of this manifest failure we are consciously inserting central government into urban development – to work alongside local government, the private sector and the community – to create an environment that supports growth…

I talked about the land banking and speculative economy, and the pressure cooker that has given us some of the most obscenely expensive housing in the world.

These moves are designed to change that.

If we free up height and density restrictions in the city. And we allow the city to grow on the fringes as long as development internalises the true costs of growth. And if we recognise that Auckland is already a linear city and we facilitate a growth corridor to Hamilton.

If we do these things we can truly flood the market with development opportunities. We can break the land banking economy, and drive down the cost of urban land.

We can achieve more competitive urban land markets. And industry that is more focused on development and building places of enduring value instead of land banking and speculation.

That is the pathway to more affordable housing, and a systemic fix of the crisis that has caused so much hardship, and sucked so much of our national wealth into residential property instead of the productive economy.
Phil Twyford genuinely understands the issues and has made all the right noises. Now it's time for action.
The proof of the pudding is in the eating.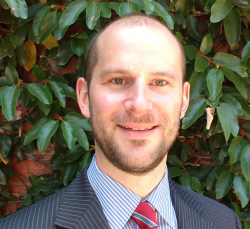 Latest posts by Unconventional Economist
(see all)