Earlier this year, Housing Minister Phil Twyford backslid on the Government's 'KiwiBuild' program to build 100,000 public houses, delaying the start date and changing the policy from "build" to "facilitate" the "delivery of 100,000 affordable dwellings", as well as changing the definition of "affordable".
Now, the NZ Government has waved the white flag, abandoning its building target and announced a bunch of demand-side measures that will inflate prices:
The Government has, after nine months, revealed its "housing reset".

KiwiBuild is staying, but the numerical targets around the number of houses built under the programme are going.

The Government is also reducing the amount of taxpayer money put on the line to pay developers if they don't sell properties they've tagged as "KiwiBuild".

Put another way, the Government is watering down the sweetener (by an unspecified amount) offered to encourage developers to build houses that meet the KiwiBuild criteria.

But to developers' benefits, it is giving them the option of selling some more expensive, larger houses to KiwiBuild buyers.

On the buyers' side, the Government is trying to broaden the pool of people eligible to buy KiwiBuild houses.

It's making it easier for people who have owned houses in the past to qualify and is reducing the amount of time owners of one-bedroom studio apartments need to live in their properties for from three years to one year…

It hasn't detailed the nuts and bolts of the programme, but has said progressive home ownerships schemes could include shared equity and rent-to-buy set-ups. Schemes already offered by community organisations could be scaled-up and included in the Government's programme.

Furthermore, as of October 1, the Government is providing more support for first-home-buyers by letting those eligible for KiwiSaver HomeStart Grants combine their grants if they'd like to buy a home together.

It is also reducing the deposit required for a government-backed mortgage from 10% to 5%.

In summary, the "housing reset" is seeing the KiwiBuild eligibility criteria broadened for both buyers and developers.

Some taxpayer money is being shifted from KiwiBuild to yet-to-be-detailed progressive home ownerships schemes.

Developers of KiwiBuild homes won't be able to share as much of the risk with taxpayers.

And more taxpayer money is being allocated to existing schemes aimed at supporting first-home-buyers.
Sadly, Kiwibuild appears to have been a smokescreen designed to give voters the impression that Labour is acting on housing affordability, while not actually doing much at all.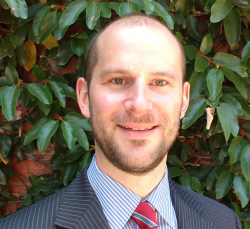 Latest posts by Unconventional Economist
(see all)