New Zealand's home ownership rate has plunged to 70-year lows, according to the latest Census:
According to the 2018 census, only 64.5 per cent of New Zealanders own their own home, compared to nearly 74 per cent in the early 1990s.

Shamubeel Eaqub said it was driven by a lack of affordability in New Zealand.

According to the Real Estate Institute, in 2013 the median New Zealand house price was less than $400,000. Now, it's nearly $600,000, a 50 per cent increase.

Over that same period, wages have only increased by 20 per cent.

Eaqub said the Baby Boomer generation had been perfectly positioned to ride a wave of favourable economic conditions.

He said the "entire economic experiment of the last 30 years" had led to a big transfer of wealth to Boomers, or those born in the post-World War II period.

"There was a big surge of inflation in the 1960s and 1970s that robbed older folk of their assets and transferred wealth to Baby Boomers. They then rode the wave, asset prices are now at levels that we haven't seen in any generation in the past.

"The ownership of assets is concentrated among older people and it's getting harder and harder for younger people to get in."

He said the Boomer generation had "sat idly by enjoying the unprecedented growth in assets, believing themselves to be smart investors".

"They failed to see and act on the deep and structural policy problems they let accumulate over their time as the biggest bloc of voters. They also failed to see that much of the gains they enjoy is at the expense of the generations of their children and grandchildren."
The below chart from the New Zealand Census shows the long-term decline in home ownership: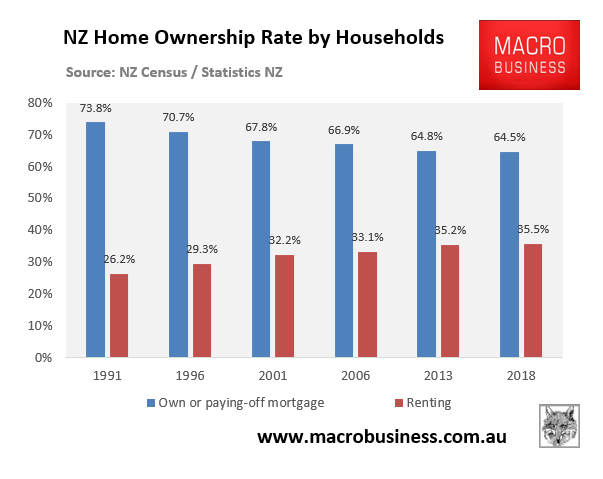 With New Zealand's population projected to expand for decades to come: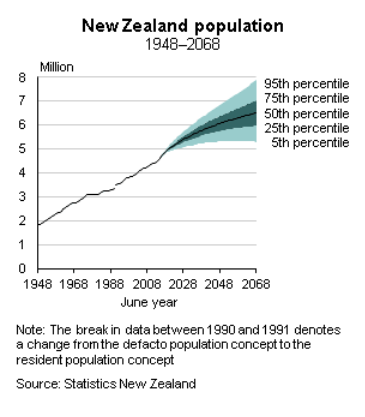 With most of this growth expected to occur in the major cities: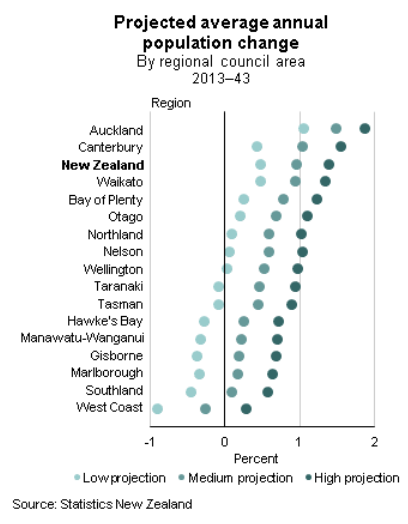 Home ownership across New Zealand will continue to fall.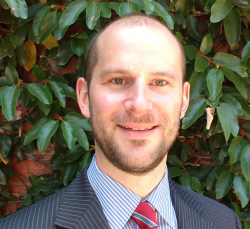 Latest posts by Unconventional Economist
(see all)