New modelling released by the Reserve Bank of Australia (RBA) has revealed that lifting the compulsory superannuation guarantee (SG) by 2.5% to 12% would reduce wage growth by 1.75%:
The figures are contained in documents compiled by the RBA in January – before the COVID-19 pandemic and economic slump – which forecast the increase in the superannuation guarantee from 9.5 to 12 per cent "will be largely passed through by lower wage increases from 2021″…

According to a briefing paper drafted by RBA economist Taylor Nugent, the first 0.5 percentage point increase next year will result in an immediate 0.27 per cent reduction in wages growth by June 2022.

Over the longer-term, given the "pass-through" of superannuation increases onto workers, Mr Nugent said that "long-run wages levels under each of these profiles are about 1.75 per cent below what they otherwise would have been".
This reportedly accords with the Australian Treasury's unreleased 650-page retirement incomes review:
[The report] warns workers are facing a "trade off" with lower wages if employers are forced to increase super.

News.com.au has confirmed the Treasury report, which has been completed and handed to Treasurer Josh Frydenberg…

[The report] repeatedly raises concerns over the "trade off" between higher super and lower wages.
Several independent analysts (i.e. not commissioned by industry) have also concluded that raising the SG will lower wages growth (other things equal), including:
From the outset, MB has argued against lifting the SG to 12% because:
It would lower future wage growth and disposable income, which would adversely impacting lower-income earners.
It would increase inequality, given higher income earners receive the bulk of super concessions.
It would worsen the long-term sustainability of the federal budget, since the cost of super concessions outweighs the benefits from lower pension outlays.
The main beneficiaries from raising the SG to 12% are super funds, which will earn fatter management fees at the expense of workers and Australian taxpayers.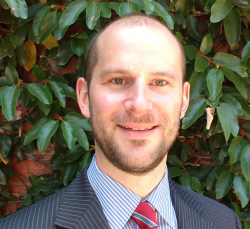 Latest posts by Unconventional Economist
(see all)