The Grattan Institute has released startling analysis of both sides' policy to increase compulsory super contributions to 12%, which it estimates will cost workers up to $20 billion a year in foregone wages once fully implemented in 2025-26, or close to 1% of GDP. Grattan also shows that the extra super contributions won't help most low- and middle-income workers much in retirement, with the benefits from raising the Super Guarantee instead accruing primarily to high–income earners via extra tax breaks:
Stagnant wages are a big issue in the federal election campaign. So it's strange that both major parties remain committed to changes that will take more out of workers' pockets.

Even slower wage growth will be the result of increasing compulsory superannuation contributions from 9.5 per cent to 12 per cent.

Both sides of politics are committed to wage cuts that workers' can't afford, in exchange for extra super that won't help them much.

More super means lower wages…

The overwhelming evidence is that higher super contributions are paid for by lower wages for workers. The Henry Tax Review and others have shown that this is exactly what happens. The Parliamentary Budget Office came to the same conclusion just weeks ago.

If compulsory super contributions go up, wages will be lower than they otherwise. And the cut to wages from raising compulsory super is big. Really big. By the time it's fully implemented in 2025-26, a 12 per cent Super Guarantee will strip up to $20 billion from workers' wages each year, or nearly 1 per cent of GDP…

More super won't lead to much higher retirement incomes

Superannuation lobby groups are pushing the major parties to lift compulsory super contributions to 12 per cent as soon as possible. Industry Super Australia points to the higher super balances workers will have at retirement if compulsory super contributions are increased.

But it's a misleading story. More super at retirement is only useful if it actually translates to higher incomes in retirement. And for most low- and middle income earners, it won't help much.

For most Australian workers, lower Age Pension payments would largely offset the increase in income from super savings, leading to little or not increase in their retirement incomes.

What's more, the Age Pension is indexed to wages. Since more super will suppress wages growth, pensions would grow by less too, hurting both retirees in future and retirees today. Australians receiving the Age Pension should be the most fervent opponents of a lift in compulsory super contributions.

Increasing compulsory super would primarily boost the retirement incomes of the top 20 per cent of Australians who gain access to extra super tax breaks, while costing the Budget more than $2 billion a year.

More super doesn't even save the budget money for a very long time: super tax breaks will exceed any decline in pension spending until at least 2060.

On super, both Labor and the Coalition should think again.
Well said. For the sake of both workers and the Budget, the scheduled lift in Australia's Superannuation Guarantee to 12% must be aborted.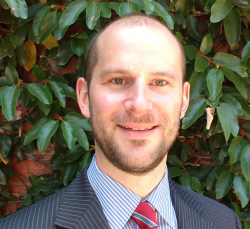 Latest posts by Unconventional Economist
(see all)