As expected, Jacinda Ardern's Labour Party scored a stomping election victory over the weekend and is poised to govern outright holding a majority of 64 seats in the 120-seat parliament – a feat rarely achieved under the nation's proportional voting system.
Labour was expected to win, but not by this much. Even Jacinda Ardern was taken aback by the wave of support in her victory speech:
"New Zealand has shown the Labour Party its greatest support in at least 50 years".

"We won seats we hoped for and many that we didn't expect".
Jacinda Ardern began 2020 on shaky electoral ground. Her party had failed to deliver on key election promises, most notably surrounding housing and immigration.
Promises to fix New Zealand's chronic housing affordability problem via addressing supply and demand distortions went unfulfilled.
Labour's promised 'KiwiBuild' program to build 100,000 public houses descended into a farce, with the government abandoning its building target and instead announcing a bunch of demand-side measures to inflate prices.
Labour also abandoned capital gains tax reforms and back-slid on the promise to abolish Auckland's urban growth boundary and reform infrastructure financing.
As a result, New Zealand house prices have risen to a record high and home ownership has plunged to a 70-year low.
Turning to immigration, Labour promised to cut New Zealand's mass immigration program by around one-third. Labour instead opened the visa sluice gates before moving belatedly in June 2020 to restrict temporary visa numbers to ensure foreign labour does not compete against unemployed New Zealanders.
Jacinda Ardern's electoral fortunes turned around when the COVID-19 pandemic hit. She moved quickly and decisively with travel bans and united the nation to fight the virus, implementing a harsh stage 4 lockdown early alongside well-targeted fiscal support.
Ardern's virus strategy was successful in making New Zealand the only developed nation to eradicate the virus within the community. When another virus outbreak eventually arrived, Ardern moved decisively again and quickly eradicated community transmission for a second time.
Ardern's biggest strength is her interpersonal skills. She comes across as genuinely empathetic, caring and never condescending or arrogant. She is all about uniting rather than dividing. This strength was also evident in her behaviour after the Christchurch terrorist attacks last year which also united the nation.
Now that Jacinda Ardern has gained a stomping electoral mandate, she now needs to fulfil her promises to reform the housing market.
She once again vowed to tackle the nation's housing crisis in the lead up to the weekend's election.
Now Ardern must turn rhetoric into concrete action.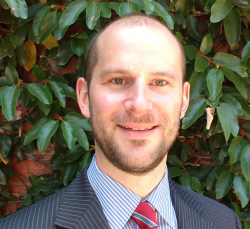 Latest posts by Unconventional Economist
(see all)