When Jacinda Adern became New Zealand's 40th Prime Minister on 19 October 2017, we were enamoured by her excellent and comprehensive election platform.
Among other things, Adern promised to fix New Zealand's chronic housing affordability problem by both addressing supply and demand distortions via negative gearing reform, banning foreign buyers of existing homes, tightening capital gains taxes, removing urban growth boundaries, plus bond financing infrastructure.
Adern also sensibly promised to reduce New Zealand's turbo-charged immigration intake by around a third, which would have helped to relieve chronic housing and infrastructure pressures (especially around Auckland), as well as promised to build 100,000 public houses over a decade (via 'KiwiBuild').
In short, Jacinda Adern was like a breath of fresh air that promised to tear apart decades of neoliberal orthodoxy.
However, Jacinda Adern's first term largely failed to deliver on her key election promises.
In particular, Adern's promised 'KiwiBuild' program to build 100,000 public houses descended into a farce, with the government abandoning its building target and instead announcing a bunch of demand-side measures would inflate prices.
Adern abandoned capital gains tax reforms and back-slid on her promise to abolish Auckland's urban growth boundary and reform infrastructure financing.
Adern also abandoned promised immigration cuts, instead opening the visa sluice gates.
Her only bright spot with regards to housing policy was that she managed to ring-fenced negative gearing.
Nevertheless, New Zealand house prices surged to an all-time high and the home ownership rate cratered to a 70-year low.
Now with an election due in a fortnight, Jacinda Ardern has vowed to tackle the nation's housing crisis:
New Zealand Prime Minister Jacinda Ardern on Friday vowed to tackle the country's chronic housing shortage, focusing in on a vulnerable election issue for the Labour Party ahead of early voting starting this weekend.

Ardern is expected to secure re-election in the Oct. 17 poll after winning praise for her handling of the COVID-19 outbreak and other crises, but Labour has done less well on some domestic issues, including plans to build new homes and rein in the cost of housing.

The Labour Party-led coalition's ambitious affordable housing project to build 100,000 homes in a decade has faltered, with only 600 homes being built so far and about a 1,000 under construction.

On Friday, Ardern promised to deliver more homes and replace a 30-year-old law blamed for high housing costs and impeding urban development.

"Overly restrictive planning rules are one of the causes of high house prices," Ardern said, adding she was determined to remove barriers to the supply of land and infrastructure for housing, including replacing the country's Resource Management Act (RMA).

New Zealand's house prices have soared nearly 90% over the past decade, analysts have said, due to a shortage of over 100,000 homes.

Successive governments have failed to ease the red tape around land approval, making land artificially scarce. For private developers the costs and consent process are significant hurdles, making properties unaffordable.
Jacinda Adern's performance with the COVID-19 pandemic has been exemplary.
She managed to unite the nation to fight the virus, implemented a harsh stage 4 lockdown early alongside well-targeted fiscal support, and has been successful is making New Zealand relatively COVID-free.
Jacinda Adern's behaviour after the Christchurch terrorist attacks last year was also exemplary, again uniting the nation. She has also sensibly sought to abandon GDP as the nation's key economic metric in favour of community wellbeing.
Housing policy is clearly Jacinda Adern's Achilles Heel and she needs to turn rhetoric into concrete action.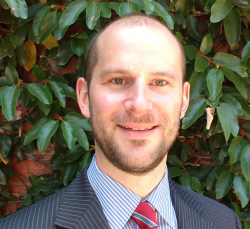 Latest posts by Unconventional Economist
(see all)