It is fair to say that MB has had a love hate relationship with New Zealand Prime Minister Jacinda Adern.
When she became New Zealand's 40th Prime Minister on 19 October 2017, we were enamoured by her excellent and comprehensive election platform.
Among other things, Adern promised to fix New Zealand's chronic housing affordability problem by both addressing supply and demand distortions via negative gearing reform, banning foreign buyers of existing homes, tightening capital gains taxes, removing urban growth boundaries, plus bond financing infrastructure.
Adern also sensibly promised to reduce New Zealand's turbo-charged immigration intake by around a third, which would have helped to relieve chronic housing and infrastructure pressures (especially around Auckland), as well as promised to build 100,000 public houses over a decade (via 'KiwiBuild').
In short, Jacinda Adern was like a breath of fresh air that promised to tear apart decades of neoliberal orthodoxy.
Over the next two years, Jacinda Adern failed to deliver on her key election promises. We lost patience and gradually turned against her.
In particular, Adern's promised 'KiwiBuild' program to build 100,000 public houses descended into a farce, with the government abandoning its building target and instead announcing a bunch of demand-side measures would inflate prices.
Adern abandoned capital gains tax reforms and back-slid on her promise to abolish Auckland's urban growth boundary and reform infrastructure financing.
Adern also abandoned promised immigration cuts, instead opening the visa sluice gates.
The end result was that New Zealand house prices surged to an all-time high and the home ownership rate cratered to a 70-year low.
Our view bottomed out in 2019 after Jacinda Adern ring-fenced negative gearing. Now, after her exemplary performance with the COVID-19 pandemic she deserves praise.
She managed to unite the nation to fight the virus, implemented a harsh stage 4 lockdown early alongside well-targeted fiscal support, and was successful is making New Zealand the only developed nation to eradicate the virus within the community.
New Zealanders are now bearing the fruits, with life effectively returning to normal with the exception of overseas travel.
With New Zealand's unemployment remaining elevated, Jacinda Adern has also moved to protect the working class by restricting temporary visa numbers to ensure that foreign labour does not compete against unemployed New Zealanders.
There have been other small wins too. Jacinda Adern's behaviour after the Christchurch terrorist attacks last year was also exemplary, again uniting the nation. She has also sensibly sought to abandon GDP as the nation's key economic metric in favour of community wellbeing.
While Jacinda Adern is not prefect – nobody is – her heart is clearly in the right place. She is a role model that the Australian Labour Party should seek to emulate and deserves a stomping victory in New Zealand's upcoming general election on 19 September.
Jacinda Adern was mired in minority government in her first term. A strong electoral majority would give Adern the mandate to implement her key promises to better New Zealand.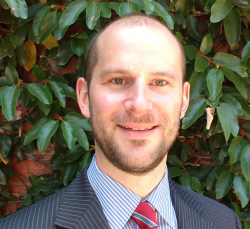 Latest posts by Unconventional Economist
(see all)