It was well telegraphed last week. But after intense lobbying from the Property Council of Australia (PCA) and the Master Builders Australia (MBA), and a warning from the Housing Industry Association (HIA) that dwelling commencements would collapse to around half of peak levels: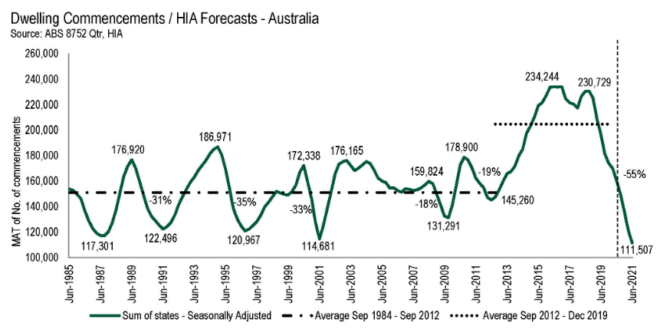 The Morrison Government will reportedly announce this week a new $50,000 grant (some press reports are saying $20,000) for all buyers of newly constructed dwellings in a bid to get residential construction moving:
Sky News political editor Andrew Clennell revealed today [Sunday] the stimulus package could be announced as early as this week.

"New homeowner grants are to be the next cab off the rank when it comes to federal government stimulus, with Treasurer Josh Frydenberg and Assistant Treasurer Michael Sukkar set to introduce them in a residential construction package to be announced as early as this week," Mr Clennell said, speaking on Sky News this morning.

"The states have introduced these measures before, usually $5,000 or $10,000 grants but traditionally they've only been for first home buyers.

"This will be across the board, not just for first home buyers as the government looks to prevent a 30 to 50 per cent drop in residential construction which would damage supply and housing affordability down the track"…

Under the proposed scheme, the $50,000 grant would be limited to the first 50,000 purchasers of newly constructed homes. The grant would not have a property price cap and would be available to all types of buyers, not just first home buyers.
This type of demand-side stimulus is fine provided immigration remains low, because it would both support jobs and weigh on prices and rents.
However, we all know what will happen. The federal government will stimulate the construction of 50,000 extra homes and then import hundreds of thousands of migrants to fill them, thus undoing any benefit to the broader incumbent Australian population.
This is how Australia's Ponzi economy works. We live in the real estate version of a narco state.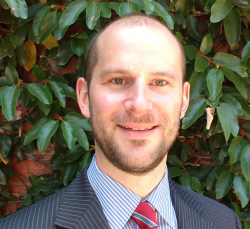 Latest posts by Leith van Onselen
(see all)