The Housing Industry Association (HIA) has joined its pals at the Property Council of Australia (PCA) in demanding the government open borders to temporary migrants and international students to increase housing demand:
New forecasts released today say new home building will fall by almost 50 per cent, putting half a million jobs at risk over the next year, said HIA.

"In 2018/19 the industry engaged over 1 million people to commence building almost 200,000 new homes. Next year we expect to start just 112,000 new homes leaving up to 500,000 jobs at risk," said HIA's Managing Director, Graham Wolfe.

"The shock to the economy from the halting of overseas migration, the absence of student arrivals and uncertainty over the domestic economy will see the market at a lower point in December 2020, than it was during the 1990's recession. It will then continue to decline though 2021, even with the return of overseas students and migration.

"This shock will reverberate through the residential building industry, up and down the supply chain. Employment in the sector is not expected to recover within the next two years.

"The loss of the international students and migration creates a temporary imbalance in demand for rental accommodation. The 625,000 overseas students enrolled in Australian education institutions equates to demand for the past two years of apartment construction. It is not clear how many of these left in March or how many will return.

"For the past 20 years Australia's economic growth has been underscored by stable population growth.

"The nature of this shock requires significant and ongoing support from policymakers in Australia and amongst our trading partners. The risk that insufficient support will produce a decade of deflation, depression and human hardship, is present.

"This means that of all the concerns facing government right now, debt should not be at the top of the list.

"JobKeeper plays a very important role in supporting workers directly impacted by industry shutdowns. The building industry has been fortunate to continue operating.

"Many small builders will not be eligible for the program as the downturn will impact the sector most significantly from September 2020 when the majority of projects under construction are completed.

"Restarting the economy and allowing students to return are also necessary steps to a full recovery.

"Drawing forward housing demand can also play a role in alleviating the emerging shock to new home construction and the wider economy. Traditionally, Australia has done this through empowering consumers to build new homes.

"With the caveat that there is a high degree of uncertainty around the outlook, the disruption to migration and the elevated rate of unemployment will weigh heavily on demand for residential building beyond 2020. In financial year terms, dwelling starts in 2019/20 are now expected to be down by 18.3 per cent compared with 2018/19, and starts are forecast to decline by a further 30.5 per cent in 2020/21.

"If this transpires, the commencement of new homes will have fallen nearly 43 per cent from last year, to next," concluded Mr Wolfe.
Like the PCA, the HIA supports never-ending population increase because it is in their own self-interest to do so. Meanwhile, the existing population needs to fund the increasing infrastructure needs (water, power, transport, recreation facilities etc), as well as suffers the downsides via increasing congestion, being crammed into defective high-rise apartments, and lower wages.
A Ponzi scheme is no way to apply government policy for the good of the citizenry. The construction industry should meet the needs of Australians. Not the other way round.
Besides, this is the usual partial analysis. Something the AFR has mastered on behalf of interests. Chanticleer has joined the great whine as well:
Australian investors were still rubbing the sleep from their eyes when New Zealand-based building products giant Fletcher Building delivered a worrying dose of reality on the outlook for the Australian economy.

…While government subsidies across the Tasman allowed him to keep his workforce intact, Taylor announced on Wednesday that he will cut 10 per cent of staff – 1000 workers in New Zealand and 500 in Australia – to get ahead of what he expects will be a 20 per cent slump in construction in New Zealand, and a 15 per cent fall in activity in Australia.

Prior to COVID-19, Australia's residential building approvals had been showing what Taylor describes as "signs of renewed growth" from a base of around 150,000. But Fletcher now expects approvals will fall by somewhere around 15 per cent to 129,000 in the year to June 31.
Good. We don't need to tie-up these resources in the never-ending service of the mass immigration ponzi-scheme. Loose them into the economy and let more productive businesses utilise them.  If immigration and building houses falls then so will the Australian dollar and tradeable sectors will pick up the slack, such as the manufacturing.
While these workers are fallow, build productivity-enhancing infrastructure, materially increase Jobseeker to support those still unemployed and provide retraining where necessary. There is no gain without pain.
Even better, if house prices fall as well it will help reward the young with cheaper property for sacrificing more in the pandemic. Conversely, they'll be trashed if migration resumes to drive up house prices while they are forced to compete against cheap foreign labour in all entry-level positions across the ruined sectors of retail and hospitality.
Let housing burn to the ground!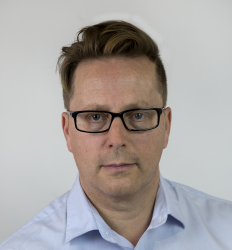 Latest posts by David Llewellyn-Smith
(see all)