Last week, the Property Council of Australia (PCA) demanded a $50,000 new home boost to "kickstart the economy" by stimulating the construction of 50,000 dwellings, alongside a massive ramp-up in immigration.
The Housing Industry Association (HIA) also demanded the government open borders to temporary migrants and international students to increase housing demand.
Now, Master Builders Australia (MBA) has joined the fray, demanding a $40,000 uncapped subsidy, which it claims would stimulate the economy by:
Creating 58,311 jobs across the economy.
Replenishing many of the 77,580 jobs lost in construction since the start of the COVID-19 crisis and distribute the majority of work generated throughout the supply chain to services and manufacturing that depend on building and construction.
Providing over $3 in economic benefits for every $1 invested by government. A $5.2 billion commitment by government would generate over $17 billion in economic activity.
Delivering over 14,000 additional new housing starts, representing a 12 per cent increase on our current
forecast for new home building in 2020–21.
Seriously, what is the point of building more new homes if they are to be filled with migrants? How does this help the incumbent population?
Obviously, the property lobby is talking its own book. They support continuing population increase because it is in their own self-interest to do so. Then they want taxpayers to subsidise subsequent building to cater for these same migrants.
It is the ultimate ponzi scheme, with the property lobby privatising the gains while the costs are socialised on the existing population via funding the increasing infrastructure needs (water, power, transport, recreation facilities etc), as well as suffering the downsides via increasing congestion, being crammed into defective high-rise apartments, and lower wages.
Australia doesn't need to tie-up more economic resources in the never-ending service of the mass immigration ponzi-scheme. These resources should be freed into the economy so that more productive businesses can utilise them.
If immigration and building houses falls then so too will the Australian dollar and tradeable sectors will pick up the slack, such as the manufacturing.
In the interim, the government can pick-up the slack by building genuinely productivity-enhancing infrastructure and eliminating Australia's massive infrastructure deficit, alongside increasing Jobseeker to support those still unemployed and providing retraining where necessary.
A Ponzi scheme is no way to apply government policy for the good of the citizenry.
The housing industry should meet the needs of Australians. Not the other way round.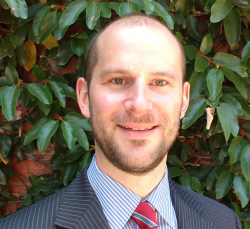 Latest posts by Leith van Onselen
(see all)