Drew Pavlou, the University of Queensland (UQ) student facing persecution for standing against the University's deep China links (see here, here and here), has spoken to Sky News' Chris Kenny about the UQ's attempts to imprison him over contempt of court. He also receives support from Pauline Hanson.
Pavlou has also spoken to the Courier Mail:
"I think it's quite significant that there are nearly 35,000 signatures, and multiple MPs and Senators speaking out on my behalf and it's been in international news.

"And yet UQ is still going through, they've got this partner at MinterEllison to write this huge document explaining UQ's recommendation to the board that I be expelled."

Mr Pavlou said on social media the written submission to the disciplinary board on behalf of The University of Queensland "strongly advocates for an outcome of expulsion or suspension for 5 years"…

Mr Pavlou revealed that the University had threatened to take legal action over allegations of contempt of court.

"With this email they've accused me without any sort of evidence of having breached my court order with regard to my case against Xiu Jie…. The Chinese Consul General in Brisbane," he said.

"So my court case against Xiu Jie is ongoing.

"(UQ) has accused me of a serious breach of undertaking and misuse of the UQ email and threatening to commence proceedings in court against me to try and prosecute me for contempt of court…

"That's a charge that can carry three years imprisonment.

"(UQ) has accused me of a serious breach of undertaking and misuse of emails subpoenaed between Xiu Jie and the university and they have threatened to commence proceedings and prosecute me for contempt of court, something that they are seeking to do to imprison me for three years."
UQ's behaviour is an outrageous violation of an Australian citizen's free speech, egged on, and directed by, CCP agents of influence and the dollars they channel via the international student trade.
The federal government should pull UQ funding until it:
clears out China-corrupted management;
reduces its dependence on Chinese international students;
removes the Confucious Institute from campus,
and apologises plus makes reparation to Mr Pavlou.
UQ is operating out on some autocratic limb that is in complete violation with community standards, intellectual principle, democractic rights and national interest policy.
It must be reined-in. Otherwise, freedom of speech and democratic values will be lost.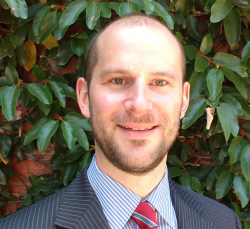 Latest posts by Unconventional Economist
(see all)