Via Bloomie:
New Zealand Prime Minister Jacinda Ardern could be facing a tough battle to win re-election this year, with her opponents holding a small lead seven months out from the vote, a new poll shows.

The opposition National Party is steady on 46% support, retaining its position as the country's most popular political party, the Colmar Brunton/One News poll shows. Ardern's Labour Party has 41% support and its ally the Greens has 5%, meaning the center-left bloc is neck-and-neck with National. However, the poll shows National could form a government together with the small ACT Party, which has 2% support.
In the lead-up to the September 2017 election, Labour announced an excellent housing platform that promised to address both supply and demand distortions via negative gearing reform, banning foreign buyers of existing homes, tighter capital gains taxes, removal of urban growth boundaries, plus bond financing for infrastructure.
Labour also promised to reduce immigration by around a third, which would have helped to relieve chronic housing and infrastructure pressures (especially around Auckland), as well as promised to build 100,000 public houses over a decade (named 'KiwiBuild').
Sadly, on all almost key areas, Labour has either abandoned these reforms or failed miserably, proving that it is not serious about addressing housing affordability.
For instance, Labour's promised 'KiwiBuild' program to build 100,000 public houses has descended into a farce, with the government abandoning its building target and instead announcing a bunch of demand-side measures that will inflate prices.
Labour abandoned capital gains tax reforms and has back-slid on its promise to abolish Auckland's urban growth boundary and reform infrastructure financing.
Labour has also abandoned its promised immigration cuts, instead opening the visa sluice gates.
Accordingly, New Zealand house prices have surged to an all-time high and the home ownership rate has cratered to a 70-year low.
It's clear Ardern betrayed her most central election commitments.
NZ is better off fighting the wolf than it is the wolf in sheep's clothing.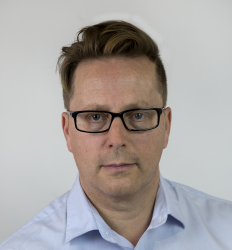 Latest posts by Houses and Holes
(see all)