With seven months to go before the national election, New Zealand Prime Minister, Jacinda Adern's, hold on power is looking increasing insecure after a series of broken election promises:
Three years ago, Ardern was elected on a promise to "transform" New Zealand in the most exciting vote the country had seen in decades…

Ardern's Labour coalition government promised to combat growing inequality, tackle climate change and address the housing crisis…

The latest Colmar Brunton poll has National polling ahead of Labour at 46%, with Ardern's party at 41%…

Anu Kaloti, 51, of Auckland, campaigns on behalf of migrant workers… [says] he is disappointed by its performance and says Ardern's status as an international humanitarian is not translating into better lives for Kiwis at home.

"After 15 March she has become an icon internationally, and that's all very well, we feel proud of that, but what kind of delivery are we getting domestically?" Kaloti says. "I feel disillusioned. While it looks really good internationally, I'm seeing that as good marketing. We need more at home. There's responsibilities here"…

Political commentator Bryce Edwards believes the Labour coalition government has not proved to voters that it is radically different from the previous National party government, despite its promises.

"Delivery has been the biggest issue for this government. They have failed on delivering on their big promises of inequality and housing," Edwards says. "Labour may struggle to mobilise their fanbase come the next election; people are beginning to suspect this government is more interested in style over substance. And the gloss has definitely come off Ardern"…

The government's flagship housing policy, KiwiBuild, has been a disaster, with just 286 affordable homes built in over a year when the target was 100,000 in a decade, and many sit empty and unsold in wealthy resort towns where there was no demand for them.

Restrictive and time-consuming building regulations, the high cost of land and a shortage of skilled labourers also contributed to the failure of the scheme. The high cost of the homes billed as "affordable" also turned off people, with two-bedroom homes going for upwards of NZ$500,000.
The broken election promises of Jacinda Adern are hiding in plain sight.
In the lead-up to the September 2017 election, Labour announced an excellent housing platform that promised to address both supply and demand distortions via negative gearing reform, banning foreign buyers of existing homes, tighter capital gains taxes, removal of urban growth boundaries, plus bond financing for infrastructure.
Labour also promised to reduce immigration by around a third, which would have helped to relieve chronic housing and infrastructure pressures (especially around Auckland), as well as promised to build 100,000 public houses over a decade (named 'KiwiBuild').
Sadly, on all almost key areas, Labour has either abandoned these reforms or failed miserably, proving that it is not serious about addressing housing affordability.
For instance, Labour's promised 'KiwiBuild' program to build 100,000 public houses has descended into a farce, with the government abandoning its building target and instead announcing a bunch of demand-side measures that will inflate prices.
Labour abandoned capital gains tax reforms and has back-slid on its promise to abolish Auckland's urban growth boundary and reform infrastructure financing.
Labour has also abandoned its promised immigration cuts, instead opening the visa sluice gates.
Accordingly, New Zealand house prices have surged to an all-time high and the home ownership rate has cratered to a 70-year low.
It's clear Ardern betrayed her most central election commitments.
History never repeats but it sure does rhyme.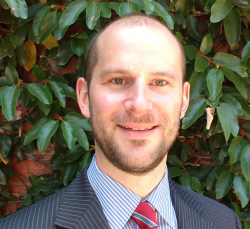 Latest posts by Leith van Onselen
(see all)