Last year, the Department of Home Affairs deemed student visa applications from India as "high-risk", thereby requiring applicants to demonstrate higher English-language proficiency as well as prove greater capacity to support themselves financially once arrived in Australia.
These changes came amid an explosion in student visa applications from India, alongside a surge in visa rejections by the Department of home affairs.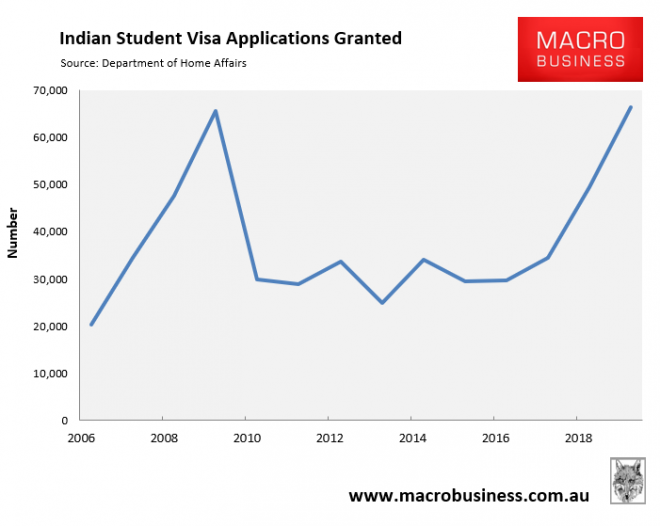 Several Australian tertiary institutions quickly responded by capping Indian student admissions, as well as cancelling existing confirmation of enrolments.
Now Murdoch University has joined the fold, cutting ties with an Indian student agency after it was found to have engaged in fraud:
On Friday, Murdoch University confirmed it had terminated its contract with a major recruiter of Indian students, Overseas Education and Career Consultants. The Punjab-based company has offices in Australia.

The termination follows an Indian media report that OECC had been accused of fraud by Indian authorities and had its migration licence cancelled.

The Times of India reported in December that the deputy commissioner of Ludhiana in the north Indian state of Punjab had acted against OECC "after they were found to be committing fraud with people on the pretext of sending them abroad".
This undoubtedly strengthened Dr Gerd Schroeder-Turk's defence against Murdoch University, which is suing him for last year criticising Murdoch's student recruitment standards on ABC's Four Corners.
Dr Schroeder-Turk claimed that Murdoch University had badly lowered entry and teaching standards in a bid to dramatically expand its international student base (and fees), particularly from India. And this had resulted in many students with inadequate English being "set up for failure" and failing courses in higher than normal numbers.
Dr Schroeder-Turk's accusations were subsequently been proven by the changes to the Department of Home Affairs' risk ratings, alongside Murdoch's cancelling of its contract with Overseas Education and Career Consultants (both mentioned above).
Accordingly, Murdoch University announced yesterday that it would drop the financial claim against Dr Schroeder-Turk:
#breaking Murdoch University has announced they are withdrawing their counter claim for financial damages against @4corners whistleblower Gerd Schroder-Turk @abcperth pic.twitter.com/0qsbmTrex1

— Elise Worthington (@elisereports) January 13, 2020
Be grateful for small mercies.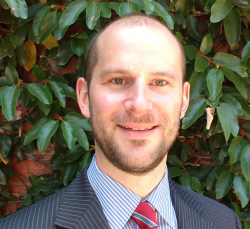 Latest posts by Leith van Onselen
(see all)