Last month we reported that whistle-blowing academic, Dr Gerd Schroeder-Turk, was facing possible financial ruin after criticising Murdoch University's admission standards and raising ethical concerns on Four Corners' Cash Cows report in May 2019.
Dr Gerd Schroeder-Turk is being accused by Murdoch University of causing a sharp drop in international student enrolments, thus costing the university millions of dollars in lost fees. Accordingly, Murdoch University is suing Schroeder-Turk for millions of dollars in compensation, which would financially ruin him and his family, possibly leaving them destitute.
Last week, Peter Ridd – who was unlawfully fired from James Cook University in 2018 and remains in legal action with the university – penned an impassioned article in The Australian defending Dr Schroeder-Turk and lambasting Murdoch University:
Murdoch University has ignored universal adverse media reaction against it. Condemnation by the union, staff, students, and a huge public petition have made no difference. It is continuing its legal action against Schroder-Turk, claiming he has affected its reputation and profitability. Schroder-Turk could lose everything he owns.

Murdoch's legal action is not about retrieving lost earnings. I am guessing that Schroder-Turk's entire wealth would be less than vice-chancellor Eeva Leinonen's overly generous yearly salary. It would certainly be less than a day of the university's operational cost.

This court action is about power. It is the university sending a message to the academic staff — "speak out and we will destroy you".

It does not matter about the truth. It does not matter if Murdoch was acting disgracefully.

A frightened academia is a compliant academia. Just the way a modern university administration likes it.

The other universities, most of which have similar authoritarian streaks in their administration, will be cheering Murdoch from the side of the courtroom. It is in their interests for Schroder-Turk to be crushed. They also want fearful academics.
According to higher education commentator, John Ross, Murdoch University has also limited the ability of its governing body to respond to investigate possible malfeasance and corruption:
Under sweeping changes to their binding guidelines, Murdoch University senate members with concerns about the institution's operations may seek information only from Murdoch's senior executives or other approved contact people.

If they are unhappy with the results of their enquiries, they are instructed to seek redress through the university's regular complaints process. They are also barred from discussing anything they learn in senate meetings with anybody who was not present at the meetings, unless it has been disclosed in senate minutes…

Times Higher Education understands that the changes to the document were made earlier this year, after the senate's staff-elected academic member – mathematician Gerd Schröder-Turk – raised concerns in the senate about Murdoch's recruitment of foreign students.

In May, Dr Schröder-Turk went public with his concerns in an ABC Four Corners broadcast. He accused Murdoch of enrolling Indian students with inadequate English language capabilities, "setting them up for failure" in a revenue drive to address the university's "unsustainable" budgetary position.

Days later, the senate took steps to remove him as a member…

Dr Schröder-Turk claimed that the issues he had raised warranted his attention as a member of the senate because they posed a risk to the reputation of the institution.

The documents say his media disclosures were "made honestly and in good faith…to protect the welfare of students and staff" after his attempts to raise his concerns in the senate had been "investigated and dismissed".
According to National Tertiary Education Union (NTEU) WA Division Secretary, Jonathan Hallett, Murdoch University has a "chequered past history of poor governance":
"Regrettably, Murdoch University is a University with a chequered past history of poor governance. In 2016, the WA Corruption and Crime Commission found the University's former Vice Chancellor had engaged in serious misconduct"…

"Murdoch University has an extraordinary hypersensitivity to external scrutiny, transparency and any criticism. In recent years, it has spent enormous sums in seeking to use the legal system to suppress scrutiny, transparency and criticism"..
The Department of Home Affairs has also recently declared that Dr Schroeder-Turk "cannot be blamed" for the escalation in Murdoch University's immigration risk-rating, which drove the loss of international students:
Murdoch is one of only two Australian universities with a level 3 risk rating. This means that to obtain visas to study at Murdoch, people from countries considered to represent even a moderate immigration risk must supply extra evidence of their financial capacity and language ability.

Murdoch claimed that this adverse rating had hampered its international student recruitment. It said that the intake this semester had been 14.8 per cent lower than forecast, with a likely revenue impact "in the order of millions of dollars". The university earned A$74 million (£39 million) from international students last year, up from A$55 million in 2017.

However, Home Affairs risk ratings are based purely on immigration metrics such as rates of unsuccessful and fraudulent visa applications and students overstaying their visas. "Media coverage does not influence a provider's immigration risk rating," the department told Times Higher Education.
Clearly, Murdoch University has become a tyrannical organisation which must be brought to heel by the Western Australian and Federal Governments, alongside the Tertiary Education Quality and Standards Agency (TEQSA). As suggested by Peter Ridd:
Tehan needs to lay down the law to show a little steel to Leinonen and her chancellor, Gary Smith. He should call Leinonen and Smith and tell them he is commissioning a review of Murdoch's activities under the Tertiary Education Quality and Standards Agency's objective 4: "Take prompt and effective action to address substantial risks to students or the reputation of the sector."

The minister should tell Leinonen and Smith that if Murdoch were found wanting by this investigation, they could lose their accreditation to operate as a university.

He has the power. He has the duty to protect whistleblowers such as Schroder-Turk. Although universities should be independent of government, they must behave like universities to deserve that privilege…

That simple phone call by the minister to Leinonen would shatter Murdoch's illusion that it can ignore the taxpayers who fund it.
Exactly. It's time for Education Minister Dan Teehan, West Australian Education Minister Sue Ellery, and TEQSA to show some spine.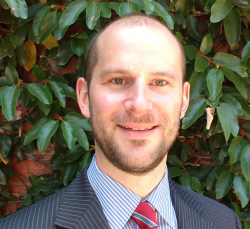 Latest posts by Leith van Onselen
(see all)