This time last week, we reported how international students from India, Nepal and Pakistan had been deemed "high-risk" by Australia, which means that students from these nations would now face deeper scrutiny and have more difficulty obtaining visas from the Department of Home Affairs.
In particular, student applicants from these nations are now required to demonstrate they are 'genuine' by proving strong English-language proficiency, as well as having adequate funds available to support themselves.
This news was noteworthy because India and Nepal are now Australia's second and third biggest source nations for international students, as well as the fastest growing. Accordingly, the tighter visa controls necessarily mean that student enrolments should fall going forward, thus effectively ending Australia's international student boom.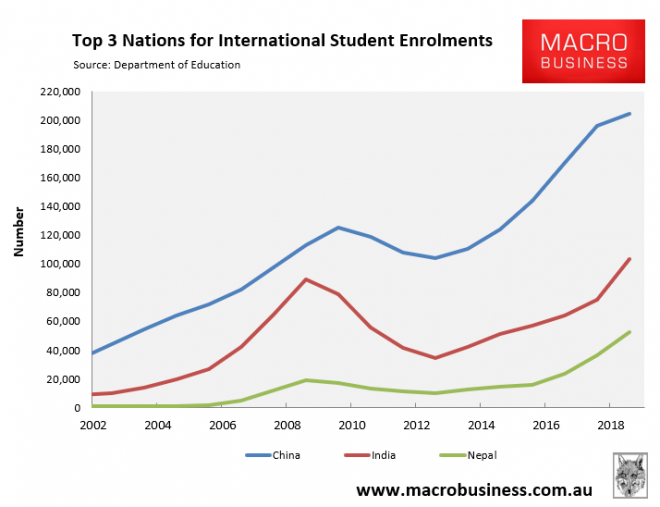 The impacts are already being felt, with several Australian educational institutions closing their doors to student applications from India:
These [visa] changes have already started affecting many students from India who say they are now unable to get admission in various Australian institutes.

Iqbal Singh*, a recent graduate from a Punjab-based institute wants to come to Australia as an international student… his offer letter issued for an advanced diploma by the University of Technology, Sydney has now been cancelled…

"UTS just said there is an increase in visa refusals from a number of high-risk regions in India, and hence they took this decision to withdraw or cancel any offers or CoEs [Confirmation of Enrolments] from the university"…

SBS Punjabi also has access to the information circulars distributed by UTS and UTS Insearch**, which clearly mentions that 'until further notice, UTS and UTS Insearch will not be issuing any offers or joint eCoEs for students from Haryana, Uttar Pradesh and Punjab…

Sydney-based migration agent Harjinder Chauhan told SBS Punjabi that not only UTS but many other educational providers have taken a similar decision to 'avoid' Indian students. "I know at least three education providers who have taken this decision," he said…

"Education experts believe that some non-genuine students may use the Universities as a loophole for easy entry to Australia, and hence, this decision of dropping all the applications," he added.

"Ever since the visa system is updated, the visa applicants from India, Pakistan and Nepal are desperate to find their way into Australia, so I'm not really surprised that this is happening"…

"We are likely to see a slump in the numbers from the Indian sub-continent," he said.

"Canada has always been a country of choice for Indian students, and now England is also trying to lure international students from the sub-continent by providing them with a two-year post-student work visa."
Thus, with the stroke of a departmental pen, Australia's international student bubble has been popped. While the article doesn't mention it, applicants from fast-growing Nepal are also likely facing the same barriers to entry.
These visa restrictions also come alongside the Morrison Government's 30,000 reduction in Australia's permanent migrant intake, as well as its attempts to shift international students away from Sydney and Melbourne into the regions. Both measures have reduced the incentive to study in Australia, since it is now far less likely to lead to permanent residency, and makes it harder to live in the major cities.
They also come at the same time as student visa applications from China are plunging.
While Australia's universities will lament the loss of easy fees, domestic students should gain from the improvement in pedagogical standards, which will no longer be eroded to the same degree by low-quality, non-English speaking students.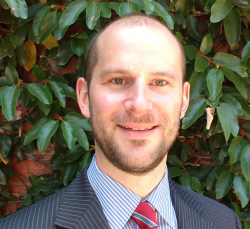 Latest posts by Unconventional Economist
(see all)