The latest Australian Government data on international students reveals a massive shift from China, where enrolments are now falling, towards India and Nepal.
Applications for student visas are the best leading indicator for actual international student enrolments.
According to the Department of Home Affairs, student visas granted to Indians and Nepalese surged by 34% and 20% respectively in the year to June, with both ballooning by 125% (India) and 198% (Nepal) in the three years since 2016: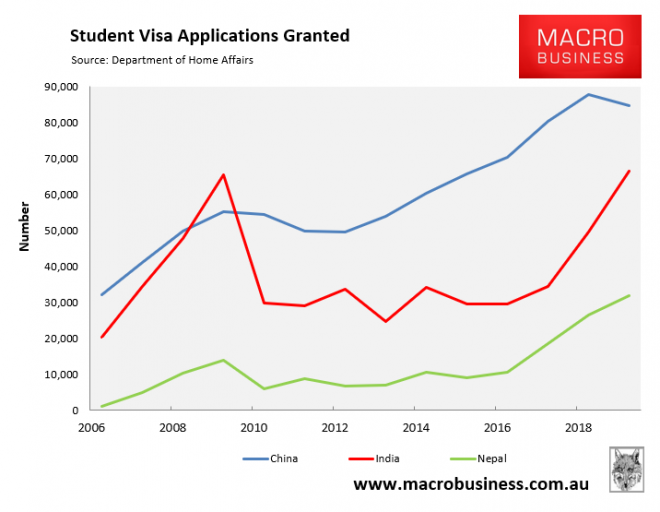 Actual new student enrolments from India and Nepal are also booming, increasing by 35% (India) and 19% (Nepal) in the year to August, with new enrolments also ballooning by 87% (India) and 192% (Nepal) since 2016: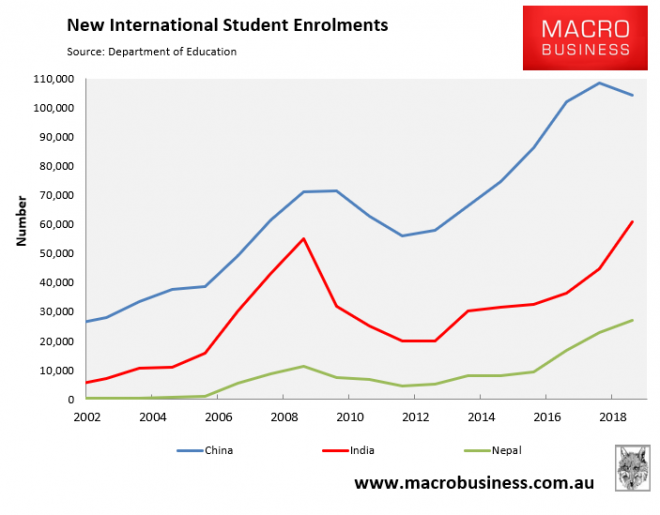 Finally, total enrolments of Indian and Nepalese students surged by 35% (India) and 36% (Nepal) in the year to August, and ballooned by 82% and 212% respectively in the three years since 2016: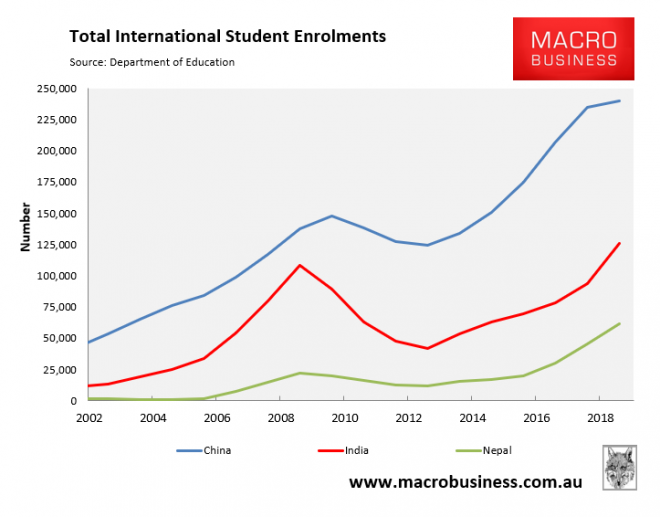 Given that both visa applications and new enrolments from India and Nepal have surged, total enrolments should continue to grow over the coming year.
There are dark clouds on the horizon, however, with various forces converging that will likely stop the international student boom in its tracks.
First, the federal government has recently cut its permanent migrant intake by 30,000. This has lowered the probability of transitioning to permanent residency, thereby reducing the incentive to study in Australia.
Second, the United Kingdom Government recently announced that it would copy Australia's most generous two-year post study work rights for international students: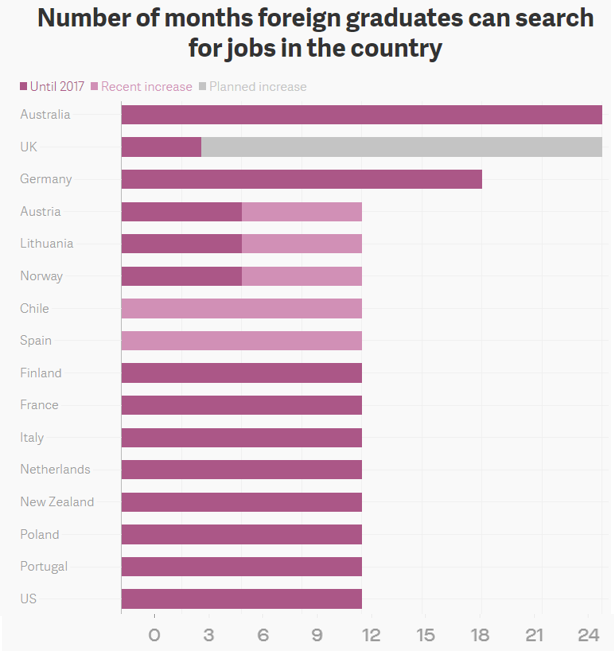 This change by the United Kingdom will make Australia a relatively less attractive study destination, and has already been labelled a "game changer" by the chief executive of the International Education Association of Australia, Phil Honeywood.
Third, the Department of Home Affairs has listed India and Nepal as "high-risk" markets for international students, which means that visa applicants will now need to meet stricter financial and English-language requirements to qualify.
Already, various Australian tertiary institutions have cancelled further enrolments from India and Nepal, with others likely to follow.
Therefore, while Indian and Nepalese student numbers are currently booming, the outlook is poor.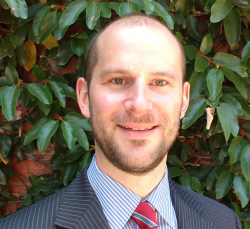 Latest posts by Leith van Onselen
(see all)