In recent years, India has been the marginal driver of Australia's international student enrolments, taking over the growth mantle from China.
Over the past two financial years, Indian international student enrolments surged by 39,600 (62%), easily eclipsing the 34,100 (20%) growth in Chinese international students over the same period: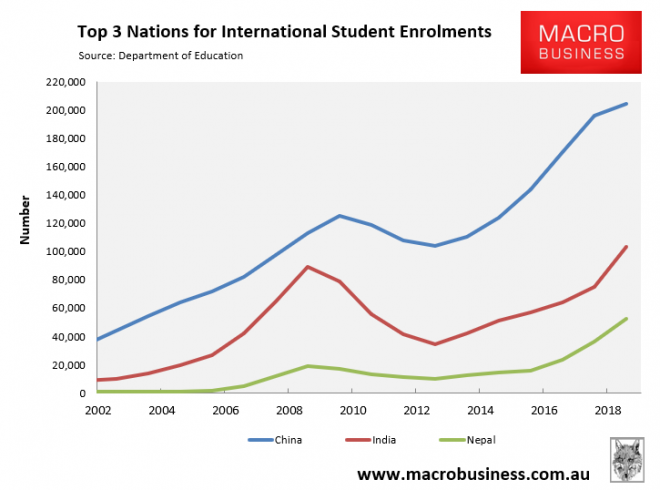 It is a similar situation with student visa applications, with India recording 34.3% growth in 2018-19, versus a 3.3% decline in Chinese student visa applications: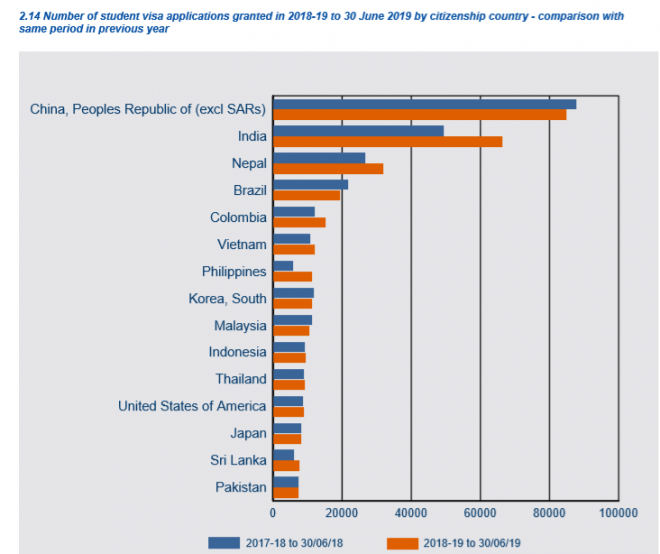 The landscape has changed dramatically, however, following recent visa changes both domestically and abroad.
First, the Morrison Government recently cut the permanent migrant intake by 30,000 to 160,000. Many Indian international students choose to study in Australia with the primary intention of gaining post-study work rights and later permanent residency.
Indeed, India has dominated Australia's 485 (graduate) visa for many years, as illustrated below by the Department of Home Affairs: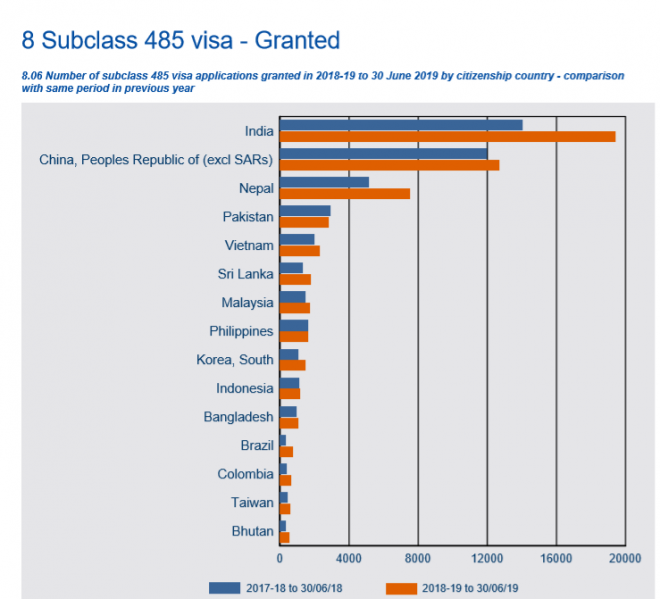 With less probability of gaining permanent residency, following the latest permanent visa cut, there is obviously less incentive for Indians to choose to study in Australia going forward.
This brings me to the second major policy change that will likely weigh heavily on Indian student numbers.
For many years, Australia has offered the most generous post-study work rights in the world at two years for undergratuates (higher for post-graduates). This has made Australia an attractive study destination relative to its peers.
However, last month the United Kingdom Government announced that it would copy Australia's two-year post-study visas, thus effectively ending Australia's special advantage: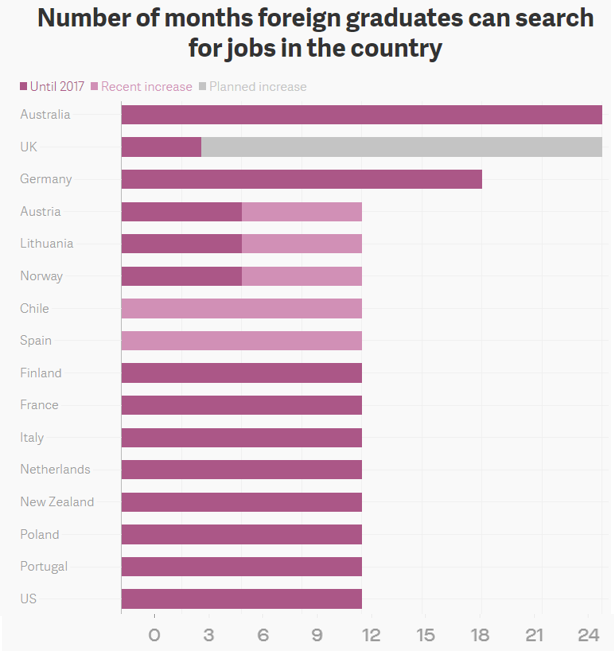 Third, the Australian Department of Home Affairs recently classified Indian international students as "high-risk", meaning that visa applicants would now have to prove strong English-language proficiency as well as having sufficient funds available to support their living costs while studying.
Already, various Australian tertiary institutions have responded by capping Indian student admissions, as well as cancelling existing confirmation of enrolments.
The upshot of these three visa changes is that Indian international student enrolments will decline as these students either cannot meet the tightened admission criteria, or will choose to study elsewhere (e.g. the United Kingdom).
Indeed, the chief executive of the International Education Association of Australia, Phil Honeywood, yesterday claimed that the United Kingdom's two-year post-study work visa is already diverting Indian international students away from Australia:
In recent weeks there has been much speculation about the disruptive potential of British Prime Minister Boris Johnson's decision to reinstate two-year post-study work right entitlements for overseas students graduating from UK universities.

Anecdotally, we are already hearing that large numbers of students from the subcontinent are switching their study destination intentions from countries such as Australia to Britain.

New Zealand is offering three-year post-study entitlements and Canada still maintains a clear nexus between onshore study and migration.
This follows Phil Honeywood's similar warning last month:
Phil Honeywood… said Britain's reintroduction of a two-year post-study work visa "could be a game changer for a number of markets we have taken for ­granted"…

International education expert Rahul Choudaha said… "Students will be very likely to switch over to the UK"… He said the British visa would be particularly attractive to students because it offered a pathway to permanent residency.
Australia's success in attracting Indian international students was built upon its relatively generous working rights and permanent residency.
Now that Australia is losing these advantages, Australia's international student boom is set to turn bust.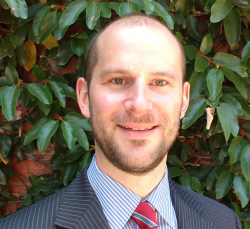 Latest posts by Leith van Onselen
(see all)