Via Domain:
Monash University's senior executives have forced a student election to be cancelled after uproar over a "racist" move that banned foreign students from running.

…The decision to exclude foreign students, revealed by The Age on Wednesday, was said to be designed to counter a union takeover by a group of mainly Chinese international students, who were widely tipped to win the election that was scheduled for Monday.

The state government confirmed it contacted the university over the issue, while the federal government refused to respond to claims it pressured the university for resolution on Wednesday.

…Multiple university executives travelled from the main Clayton campus to Caulfield to speak to student leaders on Wednesday. Following those discussions, the student union announced it would cancel the elections and dump its plan to ban foreign students running.
Just wow. The state and federal government intervened on behalf of the Chinese kiddies! What they didn't do was pause to consider:
why the local kids might be up in arms given issues of campus integration and collapsing pedagogical standards;
how the geniuses at Monash stuffed a campus full of 62% foreigners and expected it to be all good;
what should be done about the massive over-population of international students at the policy level.
International students should have representation in student bodies and the experience of democracy itself is good for suppressed Chinese. But these numbers are preposterous. As Professor Salvatore Babones argued yesterday:
Addressing the National Press Club earlier this year in her role as chair of Universities Australia, Monash University vice-chancellor Margaret Gardner boasted that Australian universities have been 'incredibly successful' competitors in the international education marketplace…

Australia ranks third in the world in the number of international higher education students, trailing only the United States and the United Kingdom. Australia has more than twice as many as Canada, which has a population 50 per cent larger than Australia's.

Measured on a per capita basis, Australia now hosts more international students than any other major country in the world. They make up 3.6 per cent of Australia's total population, with international higher education students alone accounting for 1.5 per cent of Australia's population.

At most of Australia's universities, international students now account for more than 20 per cent of total enrollment. At Sydney, Melbourne, and ANU the figure is more than one-third. At the Sydney and Melbourne business schools, it's more than two-thirds, with data not published for ANU.

No public university in the entire United States even comes close to these concentrations of international students. Only one, the University of California at San Diego, has more than half of the international student concentrations of Sydney, Melbourne, and ANU. If Australian public universities were included in an international student league table alongside American public universities, the Australians would fill all 20 slots at the top of the table and 31 of the top 33.

Which all raises the question: how much is too much?…

If the most successful American public universities are any guide, when it comes to international students, 10 per cent adds diversity to the student body, 15 per cent is the maximum reasonable level, and 20 per cent represents internationalisation gone wild. In Australia, the average level of international students across the entire university system is 26.7 per cent. By any reasonable standard, that's too high.
Nope. They just shut the "racists" down.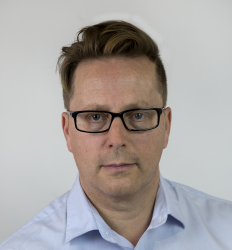 Latest posts by David Llewellyn-Smith
(see all)