The mass immigration 'Big Australia' policy has clearly lost the community's support, with the five most recent national opinion polls all showing majority support for lowering immigration:
Earlier this month, a Galaxy opinion poll commissioned by the Bus Association of Victoria mirrored these national results, with more than two-thirds of Victorians believing that Melbourne's population is growing too fast. From The Herald-Sun:
MELBOURNE'S population has soared past 5 million, and two-thirds of Victorians say it is growing too fast.

According to a new poll commissioned by the Bus Association of Victoria, only 29 per cent of people say the growth rate is about right…

"Clearly, Victorians believe that too many people are flooding into Melbourne and this is affecting its liveability."
Advertisement
Now, a similar poll conducted in New South Wales shows that around two thirds of Sydneysiders also want immigration reduced, whereas half oppose more development to accommodate population growth. From The SMH:
More than 63 per cent of voters polled for the Herald supported restricting migrant numbers while 50 per cent opposed more development in Sydney to accommodate population growth.

The Premier, Gladys Berejiklian, said the debate around population should focus on people and how to" ensure the best quality of life for all of us"…

Ms Berejiklian said there needed to be a national debate about population policy and she would be encouraging Mr Morrison to "join me in leading that discussion for the country's benefit"…

"Rather than talk about a big Australia, we should always strive for a better Australia. We also need to encourage and make it easier for people to consider moving to regional NSW."
With Melbourne's and Sydney's populations soaring by 250,000 and 193,000 people respectively over the past two years alone, and by 1.2 million and 950,000 people respectively over the past 13-years, who could blame them?
Advertisement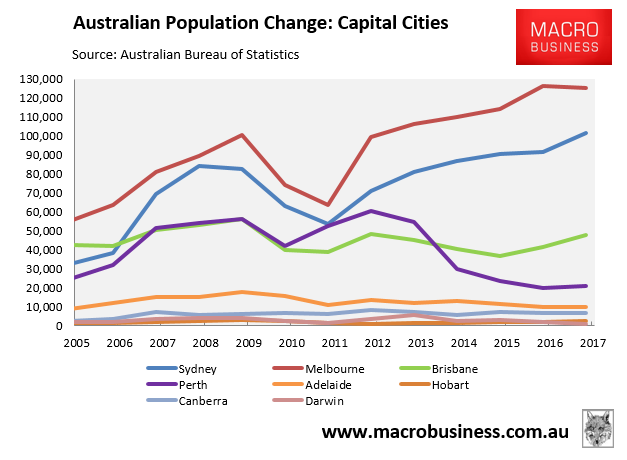 They have watched on as both cities' liveability has been destroyed via worsening congestion, infrastructure crush-loading, and hideous erosion in both housing affordability and housing quality (e.g. shoe box apartment living).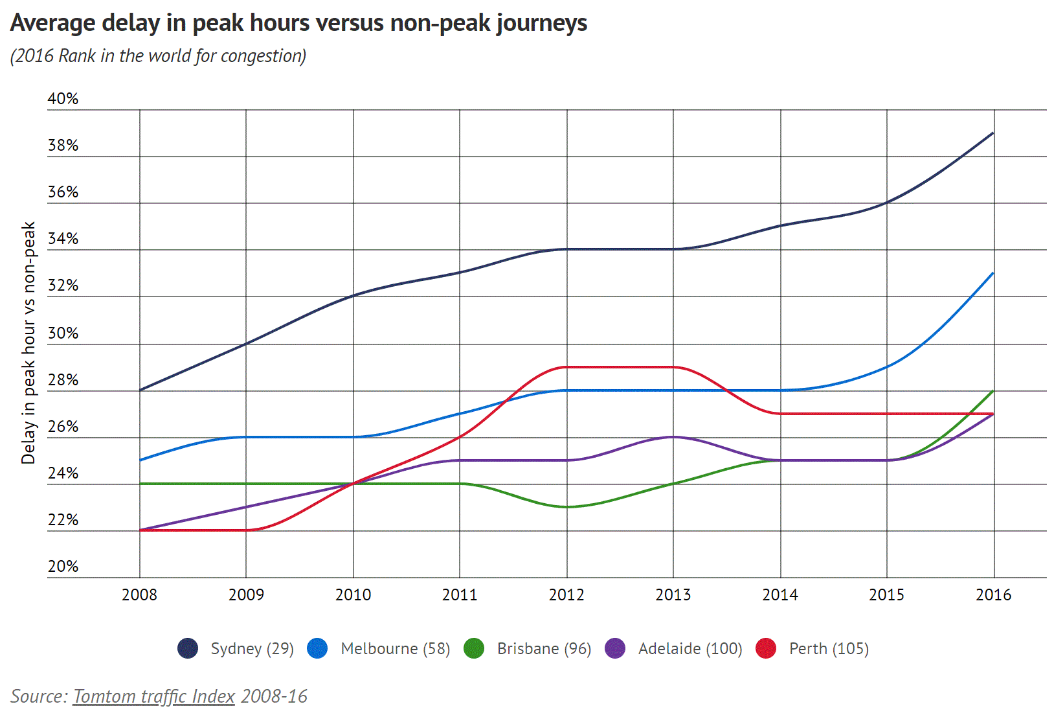 Advertisement
The fact remains that as long as this mass immigration madness persists, liveability in both Melbourne and Sydney will be unambiguously eroded. This was explicitly projected by Infrastructure Australia, which modelled that traffic congestion would worsen, and access to jobs, schools, hospitals and open space would all deteriorate as Melbourne's and Sydney's populations surge past 7.3 million people and 7.4 million people respectively by 2046: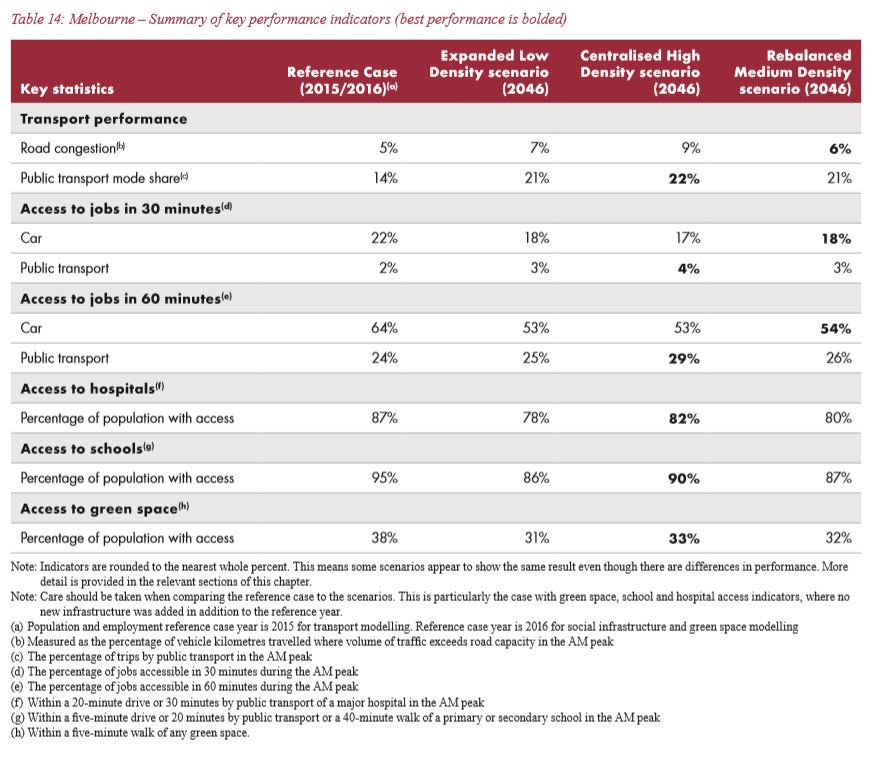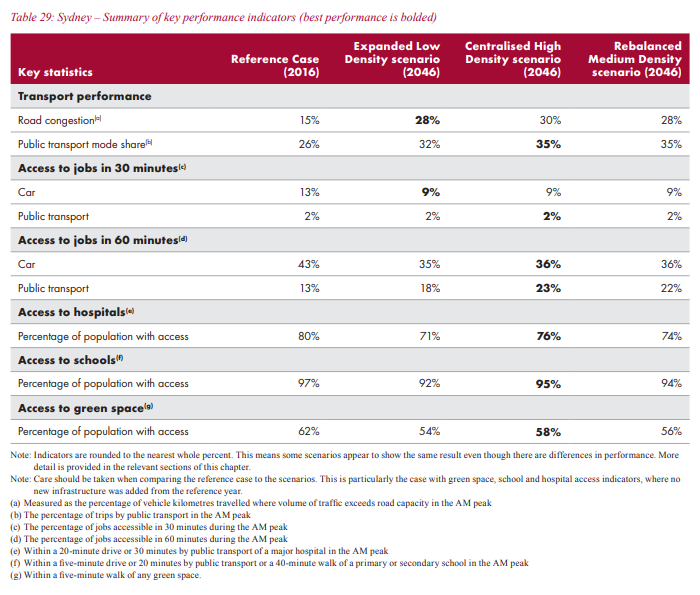 Advertisement
Why won't our politicians listen to the will of the people and slash immigration back to sensible and sustainable levels?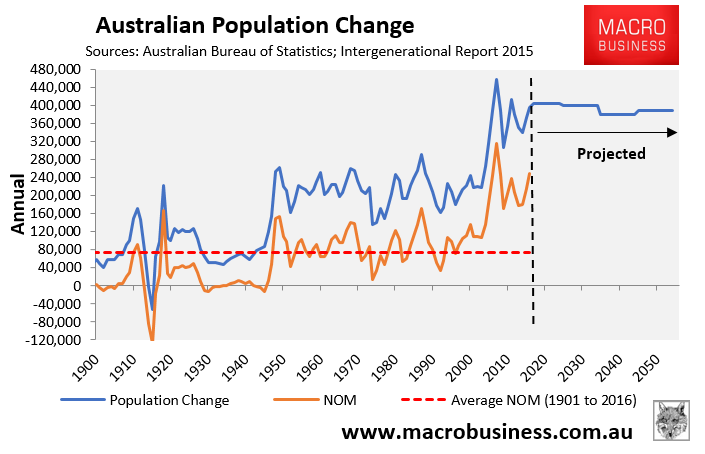 It's the easiest and best solution to safeguard living standards in both cities.
Advertisement
In any event, Gladys Berenjiklian is yet another politicians career about to be taken by 'Big Australia'. When will they learn?