I noted last month how Melbourne was threatening a re-run of the 1890s land bubble and bust.
This came after Melbourne's median lot price per square metre had surged a whopping 29.3% in the year to March, with the typical median Melbourne lot value surging to $359,000, and the price of a new house-and-land package in Melbourne "pushed to well above $500,000 (despite smaller lots) making a new home unaffordable for many".
It also came after Rich Lister, Nigel Satterley, last month stated that his Satterley Property Group would start offering Melbourne lots as small as 80 square metres – less than a fifth of the size of a traditional lot – to ensure house-and-land packages in its estates remained affordable to local residents.
Well, it's all starting to come a cropper, with foreign speculators behind the surge in Melbourne lot values "panicking" as prices fall and settlement looms, From The AFR:
Speculators who hoped to get rich on a boom in Melbourne land prices are "panicking" as settlements loom and they can't find developers to on-sell their sites to, according to Resi Ventures's Khurram Saaed, who has been developing for 15 years…

"These are people who have been successful in other business, and who have just bought land with no due diligence in the hope of making a lot of money in three to four years' time by flipping the site prior to settlement"… With the "music now stopping" and the banks unwilling to lend money to speculators who don't have a development "resume",..

He said many of the speculators were former real estate agents from the local Indian community, but in the past there had been a high proportion of Chinese speculators in the market…
Saaed concludes the situation will worsen in 2019 and 2020 as more settlements come due. Melbourne's lot prices have also surged thanks to Chinese developers taking control of Melbourne's land supply pipeline:
Chinese developers have taken a virtual stranglehold on the future supply of new housing in Melbourne's outer suburbs after acquiring more than two-thirds of all big greenfield land parcels offered for sale in the past 18 months, in deals worth about $2 billion.

This surge of foreign capital has pushed broadacre land values above $1 million a hectare and contributed – along with planning and infrastructure delivery bottlenecks – to the cost of a standard 400 square metre lot rising 30 per cent in a year to a median of $323,000.

Figures from real estate group RPM show greenfield sales to foreign purchasers reached $1.2 billion last year, accounting for 67 per cent for all land sales above $10 million, up from 15 per cent in 2014.
But how long can that go on as the Chinese currency, the CNY, comes under more pressure and China tightens its capital account further?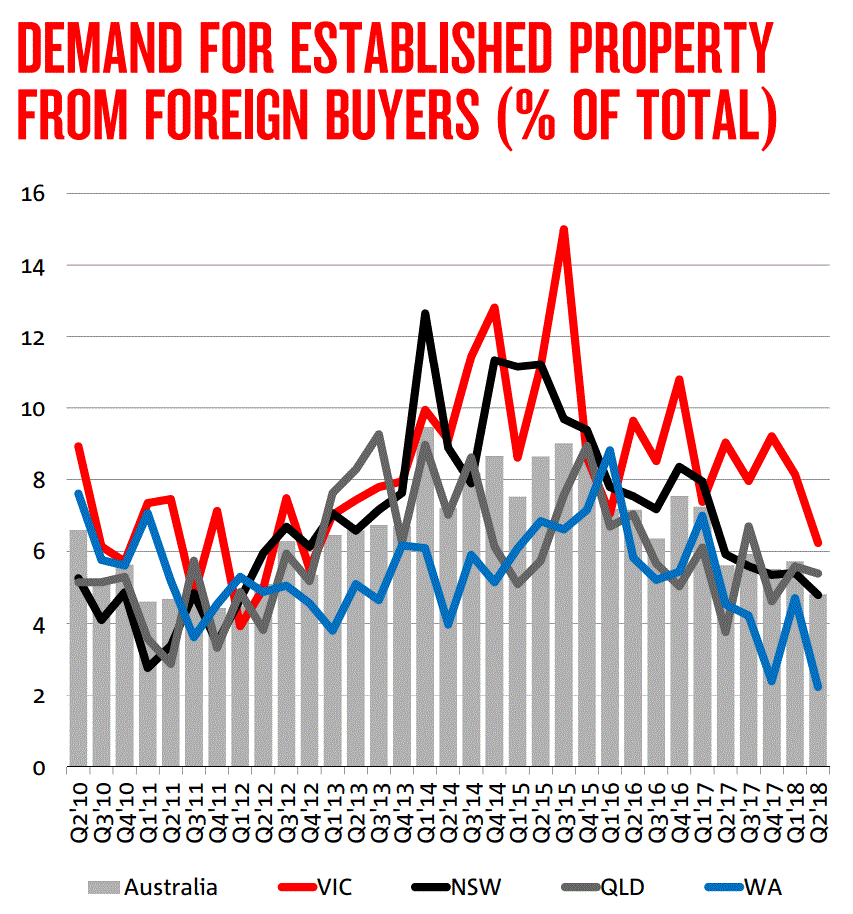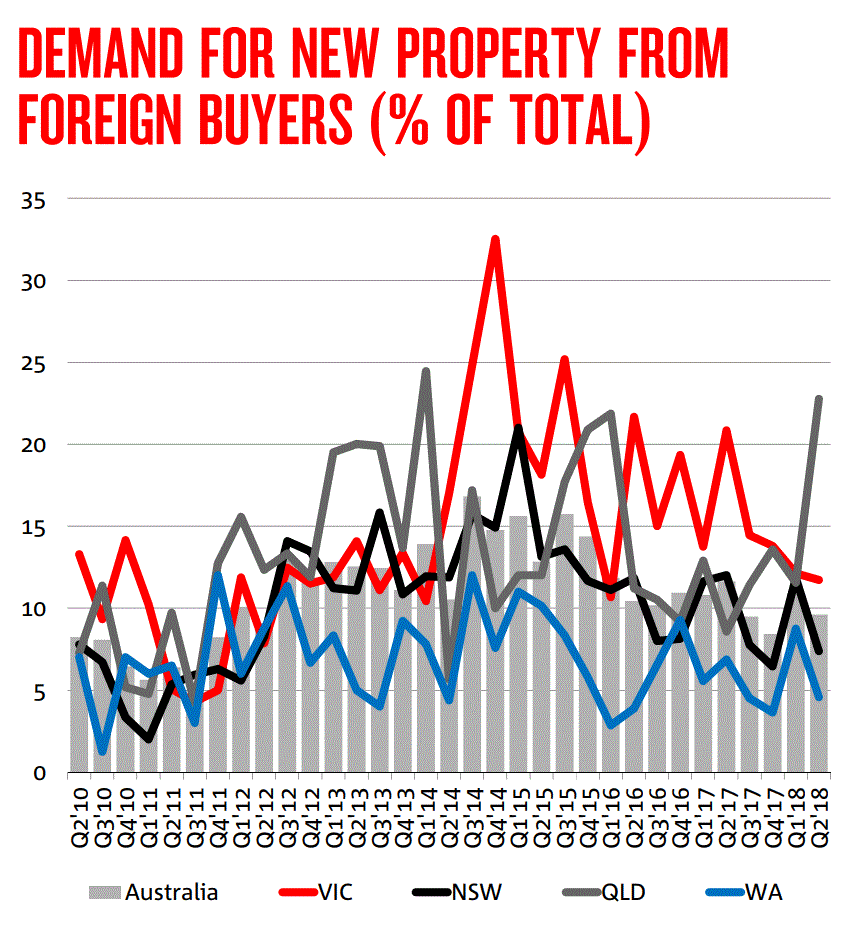 It is salient to recall the last time Melbourne enjoyed a land bubble of this magnitude owing to booms in disintermediated credit, foreign capital flows and population was in the 1890s: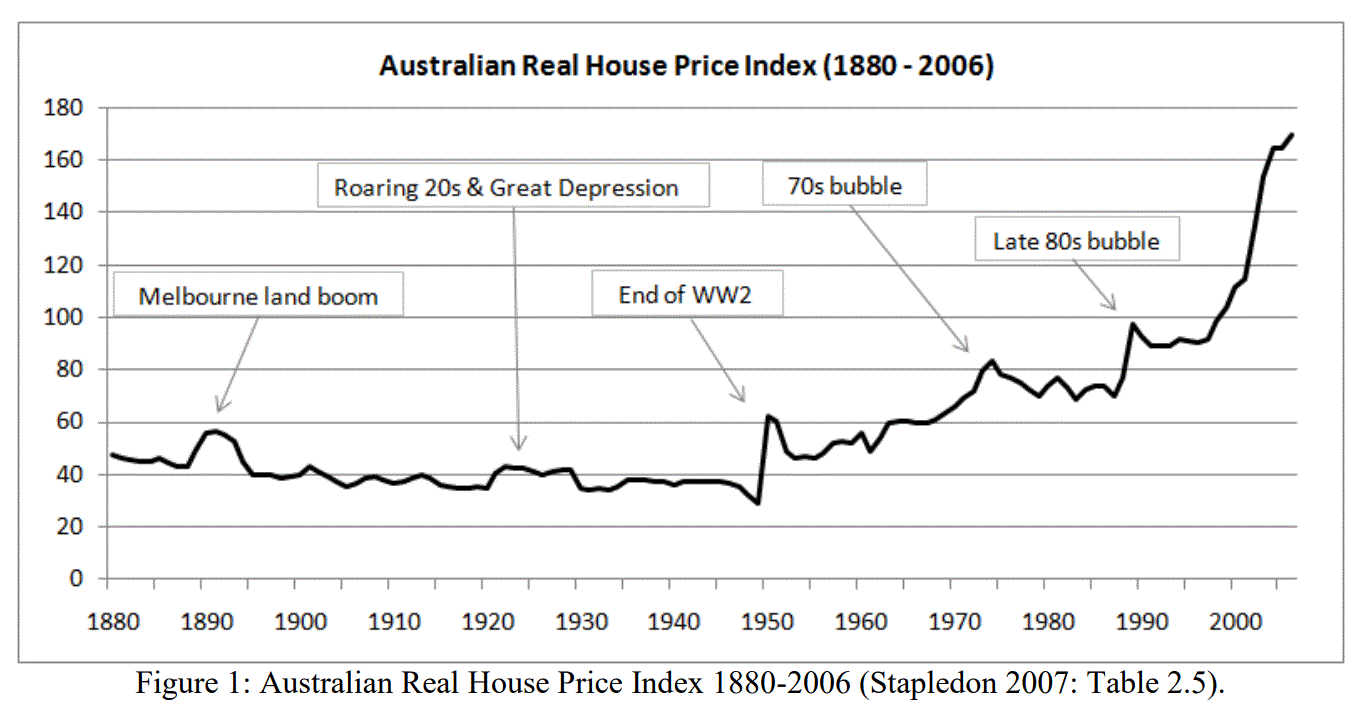 When it burst it took seventy years to recover prices.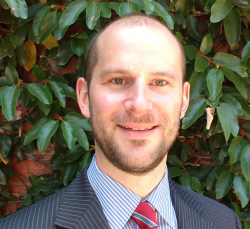 Latest posts by Leith van Onselen
(see all)