The HIA-CoreLogic Residential Land Report has been released, which revealed a whopping 29.3% rise in Melbourne's median lot price per square metre, with the typical median Melbourne lot value surging to $359,000:
"In Sydney, residential land prices peaked at $479,000 per lot in the September 2017 quarter. Today's results indicate that the typical lot price in Australia's largest market has fallen to $467,500 during the March 2018 quarter," explained Shane Garrett.

"Brisbane land prices have also eased over the past year.

"In contrast, Melbourne's market for residential land remains very strong with the typical lot price in Victoria's capital reaching a new high of $359,000 during the March 2018 quarter…

According to Eliza Owen, CoreLogic's Commercial Research Analyst, "While high frequency CoreLogic indices data is showing the capital city housing markets moving into a downswing, the residential land sales data show a continued trend of subdued transaction numbers against price increases. In the year to March 2018, the value of residential land across Australia increased 11.8%, against a 28.4% decline in the number of sales.

"This suggests that a scarcity of available land may be limiting transaction activity.

The extraordinary increase in the land price per square metre in Melbourne, at 29.3% over the year, occurred against a 5.3% annual increase in the CoreLogic Hedonic Index for the Melbourne dwelling market.

"Looking at higher frequency movements, the index suggests a 0.5% decline in the Melbourne dwelling market over the March quarter, and a further 1.4% decline in the three months to June. This may indicate that while the price of land across Melbourne has seen very high increases between September 2016 and March 2018, pressure on demand may start to ease, and be reflected in land prices.

"CoreLogic is finding fewer new development applications for residential projects added to the pipeline across Australia. The number of new residential development applications observed in the March quarter was 1,412, (6%) lower than the previous quarter. Lower levels of development activity are likely to be another consequence of softened housing market demand," concluded Ms Owen.
According to The AFR, the price of a new house-and-land package in Melbourne has been "pushed well above $500,000 (despite smaller lots) making a new home unaffordable for many". This comes "as strong housing demand from its booming population has been met by inadequate new supply of lots".
This comes as Rich Lister, Nigel Satterley, last week stated that his Satterley Property Group would start offering Melbourne lots as small as 80 square metres – less than a fifth of the size of a traditional lot – to ensure house-and-land packages in its estates remained affordable to local residents.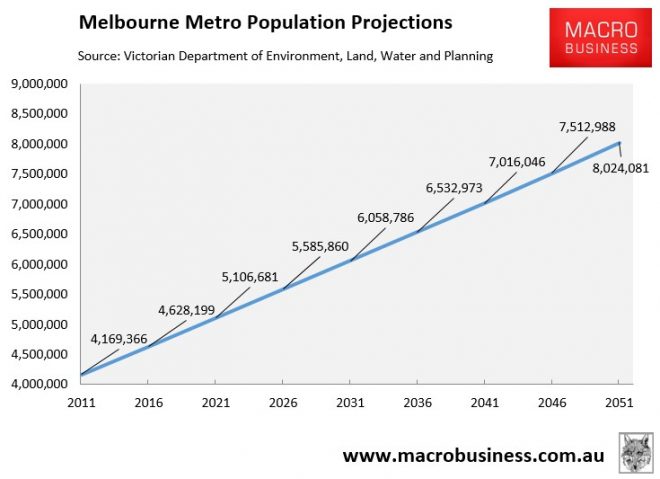 Chalk this smaller and more expensive housing up to another loss of living standards coming from Australia's mass immigration 'Big Australia' policy.
There's another angle too. Melbourne's lot prices have kept rising largely thanks to Chinese developers taking control of Melbourne's land supply pipeline:
Chinese developers have taken a virtual stranglehold on the future supply of new housing in Melbourne's outer suburbs after acquiring more than two-thirds of all big greenfield land parcels offered for sale in the past 18 months, in deals worth about $2 billion.

This surge of foreign capital has pushed broadacre land values above $1 million a hectare and contributed – along with planning and infrastructure delivery bottlenecks – to the cost of a standard 400 square metre lot rising 30 per cent in a year to a median of $323,000.

Figures from real estate group RPM show greenfield sales to foreign purchasers reached $1.2 billion last year, accounting for 67 per cent for all land sales above $10 million, up from 15 per cent in 2014.

This trend has continued in the first five months of 2018  with RPM tracking $750 million of acquisitions by overseas purchasers…
But how long can that go on as the Chinese currency, the CNY, comes under more pressure and China tightens its capital account further? Certainly not forever: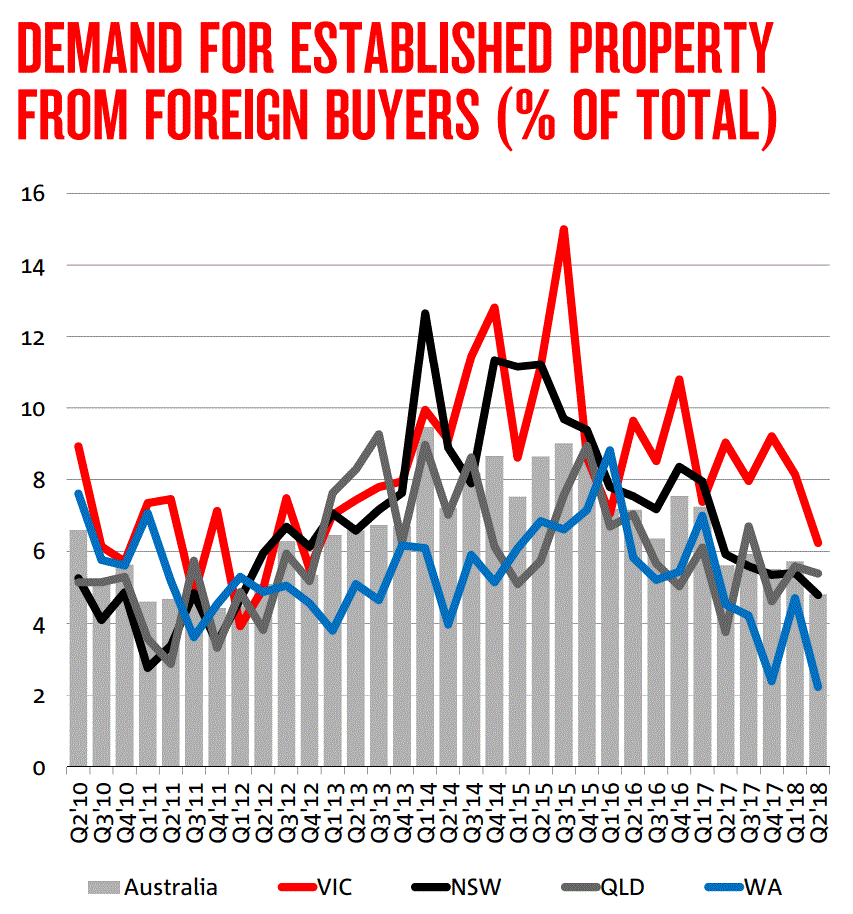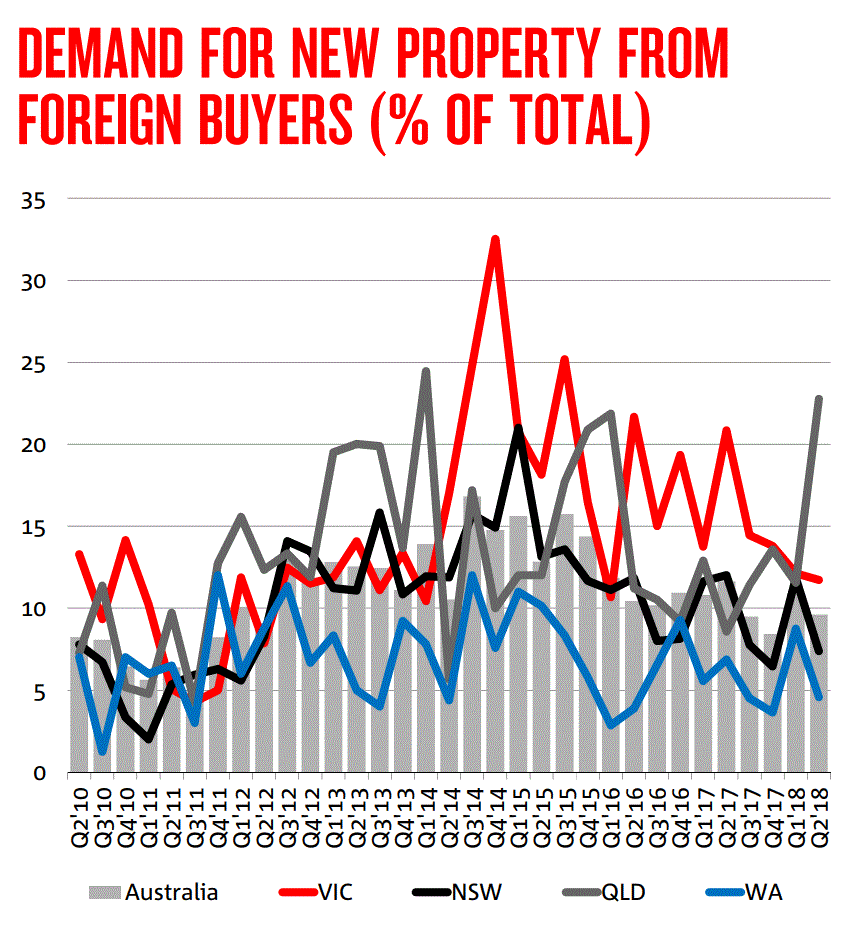 It is salient to recall the last time Melbourne enjoyed a land bubble of this magnitude owing to booms in disintermediated credit, foreign capital flows and population was in the 1890s: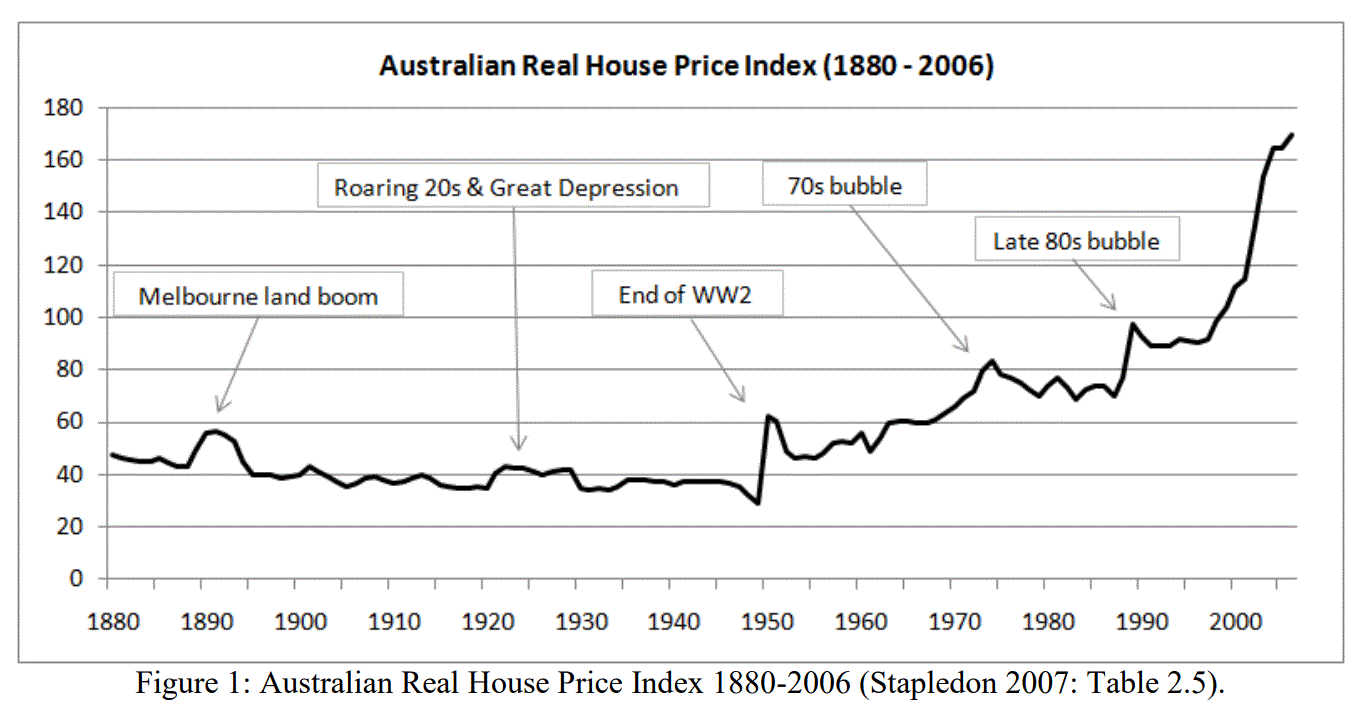 When it burst it took seventy years to recover prices.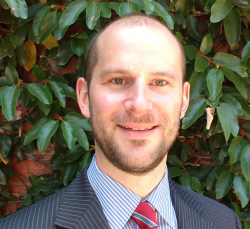 Latest posts by Leith van Onselen
(see all)