This site has frequently railed against the unfair treatment leveled at Australia's Millennial generation.
This inequity is most apparent in the housing market, where today's younger generations are being forced to pay far more than their parents to live in smaller and poorly located accommodation. But it extends beyond housing and includes a whole bunch of things like:
Importing large numbers of foreign workers in a bid to increase competition for jobs and lower overall pay and labour standards, as well as keep upward pressure on house prices, all under the cloak of "skills shortages".
Related to the point above, the refusal by Australian businesses to take on new graduates and train local workers, as well as the increasing propensity for businesses to take on unpaid interns.
Failing to properly enforce Australia's foreign ownership laws as they pertain to real estate, as well as deliberately failing to implement anti-money laundering rules on real estate gate keepers, despite promising the global regulator that Australia would do so in 2003.
Biased tax laws (e.g. negative gearing and the CGT discount) that encourages investor speculation and crowds-out first home buyers.
Failing to apply adequate means testing of the Aged Pension, despite it being the biggest and fastest single cost to the Budget and the wealth of those aged over 60 skyrocketing over the past decade at the same time as the wealth of younger Australians has declined.
Failing to adequately unwind overly generous superannuation concessions that overwhelmingly benefit the old and wealthy.
There are other points that I will have missed, but you get the picture.
These inequities are by no means isolated to Australia, however. We have also seen similar issues at play in New Zealand and other Anglosphere nations, whose Millennials are also been shafted.
Indeed, yesterday The Guardian posted a depressing report on how UK Millennials are spending three times more of their incomes on housing than their grandparents and often living in worse accommodation:
The generation currently aged 18-36 are typically spending over a third of their post-tax income on rent or about 12% on mortgages, compared with 5%-10% of income spent by their grandparents in the 1960s and 1970s. Despite spending more, young people today are more likely to live in overcrowded and smaller spaces, and face longer journeys to work – commuting for the equivalent of three days a year more than their parents.

The research by Willetts' intergenerational commission at the Resolution Foundation thinktank also reveals that today's 30-year-olds are only half as likely to own their own home as their baby boomer parents. They are four times as likely to rent privately than two generations ago, a sector which has the worst record for housing quality, the report claims…

A young family today has to save for 19 years on average to afford a typical deposit compared with three years for the previous generation, the report states…
Parliaments world-wide desperately need to be occupied by a dedicated youth political party to apply a lightning rod and to educate and mobilise their ravaged young.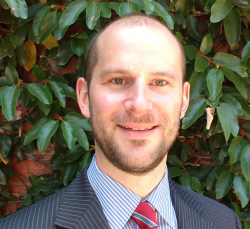 Latest posts by Unconventional Economist
(see all)