Bernard Salt – the self-proclaimed "unabashed supporter of a bigger Australia" – took to LinkedIn yesterday in response to Dick Smith's call for Australia to slash Australia's immigration intake, calling for Australia's immigration intake to be shifted away from Sydney and Melbourne:
Speaking to Seven News nationally for broadcast tonight. Dick Smith says we must reduce immigration to 70k from 200k. I say immigrants have made a wonderful contribution to Australian society and prosperity. I say the issue is one of distribution: that we need to siphon growth from Melbourne and Sydney to other capitals. I say if the Australian people want to substantially reduce immigration then do so over ten years to give the construction industry time to adjust . I say we should be able to have mature and rational discussion about immigration levels.
This seems to be the new catchcry from proponents of mass immigration: that Australia should simply distribute population more evenly across Australia.
Another pro-immigration booster, George Megalogenis, made similar arguments Back in May:
"If most of the population growth that's already in train for the next 10, 20, 30 years ends up in Sydney and Melbourne, we've got a problem. But if we are able to pull-off decentralisation – something we've been talking about for more than 100 years as a nation… – we may be able to fit the next 10 or 20 million people a lot easier than otherwise would be the case"…

"You look at Sydney's topography and it can't fit another million people easily. And you look at Melbourne's, and it will fit in another million but at the expense of livability because they just keep pushing the boundary out. That next million, that next two million, that each city knows is in train could be divided quite neatly across not just the Eastern Seaboard but inland…"

"The default setting to me could potentially be catastrophic for the country over the next 20 years if people just end up in Melbourne and Sydney".
The Turnbull Government and the Victorian Liberal Opposition have made similar arguments.
There are two inherent problems with the decentralisation argument.
First, hoping for decentralisation to happen is a pipe dream. The uncomfortable truth is that the settlement pattern of new migrants into Sydney and Melbourne has become extreme over the past five years, according to the latest Census. As noted by Tim Colebatch:
…the third wave of migration we are seeing now is almost completely city-centric. In Sydney on census night, the 224,685 Chinese migrants… But in the rest of New South Wales, with its 2.65 million people, the census found just 9578 Chinese migrants. Only 4.2 per cent of those in New South Wales live outside Sydney.

Sydney is also home to 96.3 per cent of the state's Vietnamese-born population, 97.4 per cent of its Iraqi migrants, and 97.6 per cent of its Lebanese…

Migrants to Victoria are similarly concentrated in Melbourne. The few square kilometres ruled by the Melbourne City Council houses four and a half times as many Chinese-born residents as the 210,000 square kilometres of regional Victoria, which includes cities like Geelong, Ballarat and Bendigo. Melbourne is home to 97.2 per cent of Victoria's Chinese migrants, 96.8 per cent of its Sri Lankans, 94.9 per cent of its booming Indian-born population, and 98.0 per cent of its Vietnamese…

Migrants usually flock to the cities. It's natural that newcomers go where they have friends or family. But what we are seeing now is that natural tendency carried to extreme lengths.
Second, Bernard Salt himself has projected that Brisbane and Perth will also experience extreme population growth, hitting 6.2 million and 7.0 million people respectively by the end of the century, with Sydney's and Melbourne's populations each topping 11 million people:
Melbourne and Sydney generally account for 40 per cent of the national population. If this nation does get to 54 million in 85 years then our two biggest cities could each have about 11 million. Melbourne has a grand vision to take the city to close to eight million; Sydney has an embarrassingly modest plan to grow the city to six million. Where do we put the extra three million in Melbourne and the extra five million in Sydney over and above current planning? The same logic applies to Brisbane and Perth: what do these cities look like with an extra two million people over and above the number accounted for with current strategic thinking?…

If Sydney and Melbourne are to add between three and five million people to existing city plans throughout the century, how will that growth be accommodated? It's a fair and a confronting question. Further densification seems probable but this also means greater difficulty in navigating the urban mass…

I think Sydney's extra millions would inevitably spill further southwest beyond the new airport and into the Wollondilly plains. I think Melbourne would continue to sprawl in a Los-Angelean form, ever northward and ever westward… Brisbane must press west into and around ­Ipswich… Perth's future shape is set: the city must consolidate into a thickened elongate urban form not unlike the Miami-West Palm Beach conurbation
Assuming that Australia could magically divert immigration from Sydney and Melbourne, how may more people could these other cities realistically take? And why would it be desirable?
Indeed, former Treasury Secretary, Ken Henry, made similar observations back in May:
"The Australian population's growing at somewhere around about 350,000 to 400,000 a year… It's also true that the cities are growing very strongly – Sydney and Melbourne are growing by around 100,000 people a year. And for fairly obvious reasons, new immigrants do tend to settle in areas of population concentration – cities – because that's typically have been the places for easiest integration into the economy and integration into society…

"We think maybe 7 million more will fit, somehow, into Sydney and Melbourne by that time [mid-century] – they will be cities of 8 million each. Very large cities by international standards, Sydney and Melbourne…. But even then there will be something like 8 or 9 million living outside of Sydney and Melbourne"…
In short, there would be extreme population pressures across Australia, not just in Sydney and Melbourne.
The only genuine solution to alleviating the pressures that come from mass immigration is to drastically cut the intake and stabilise the population at a sustainable level.
On this issue, Dick Smith's call to reduce net migration from 200,000 to the historical average of 70,000 people is spot on.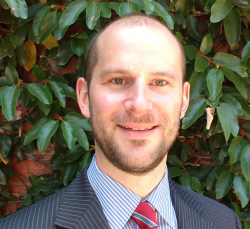 Latest posts by Unconventional Economist
(see all)