Last night the USD took a hit as the euro found some purchase on ECB comments: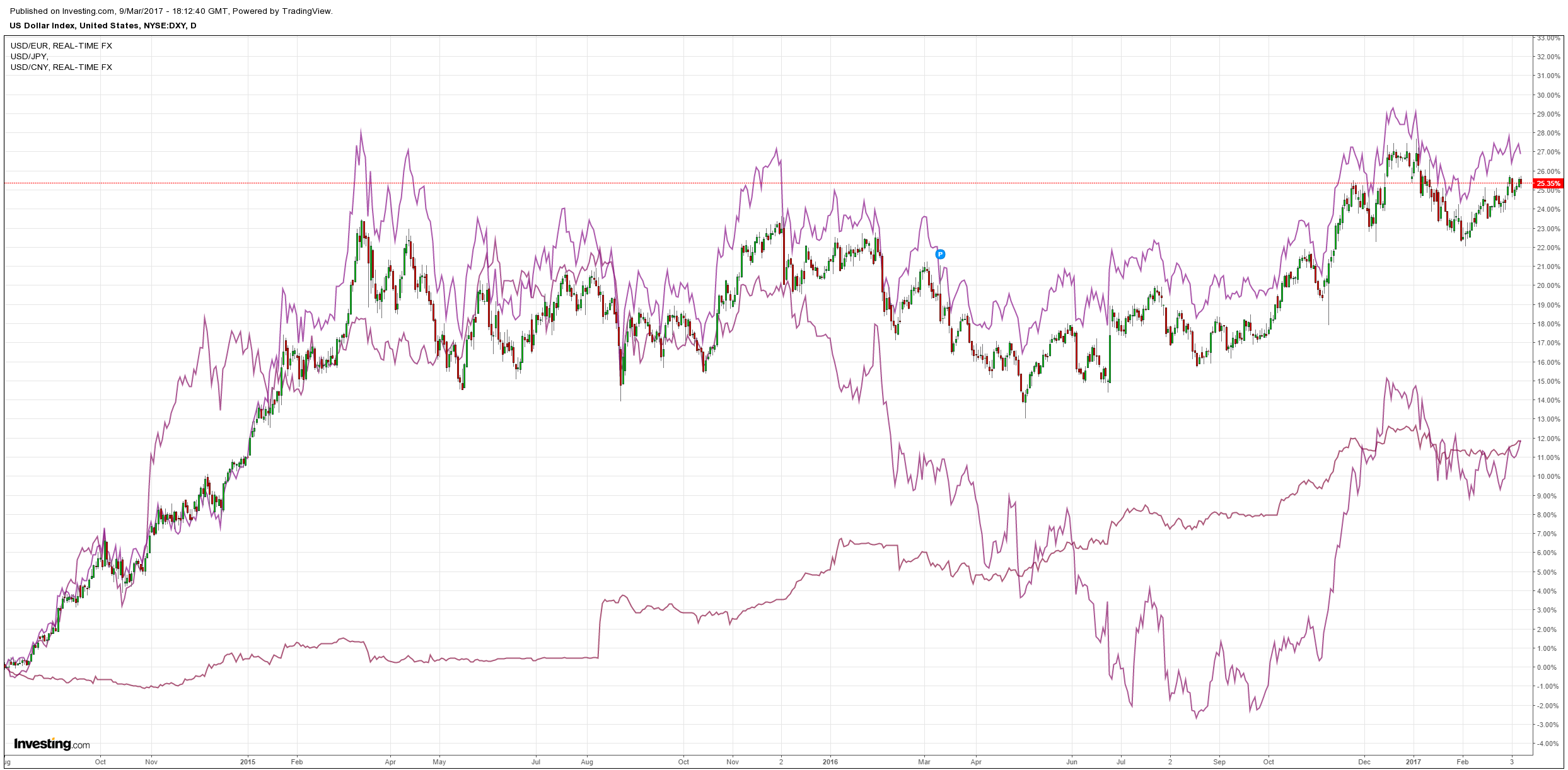 Commodity currencies were crucified anyway: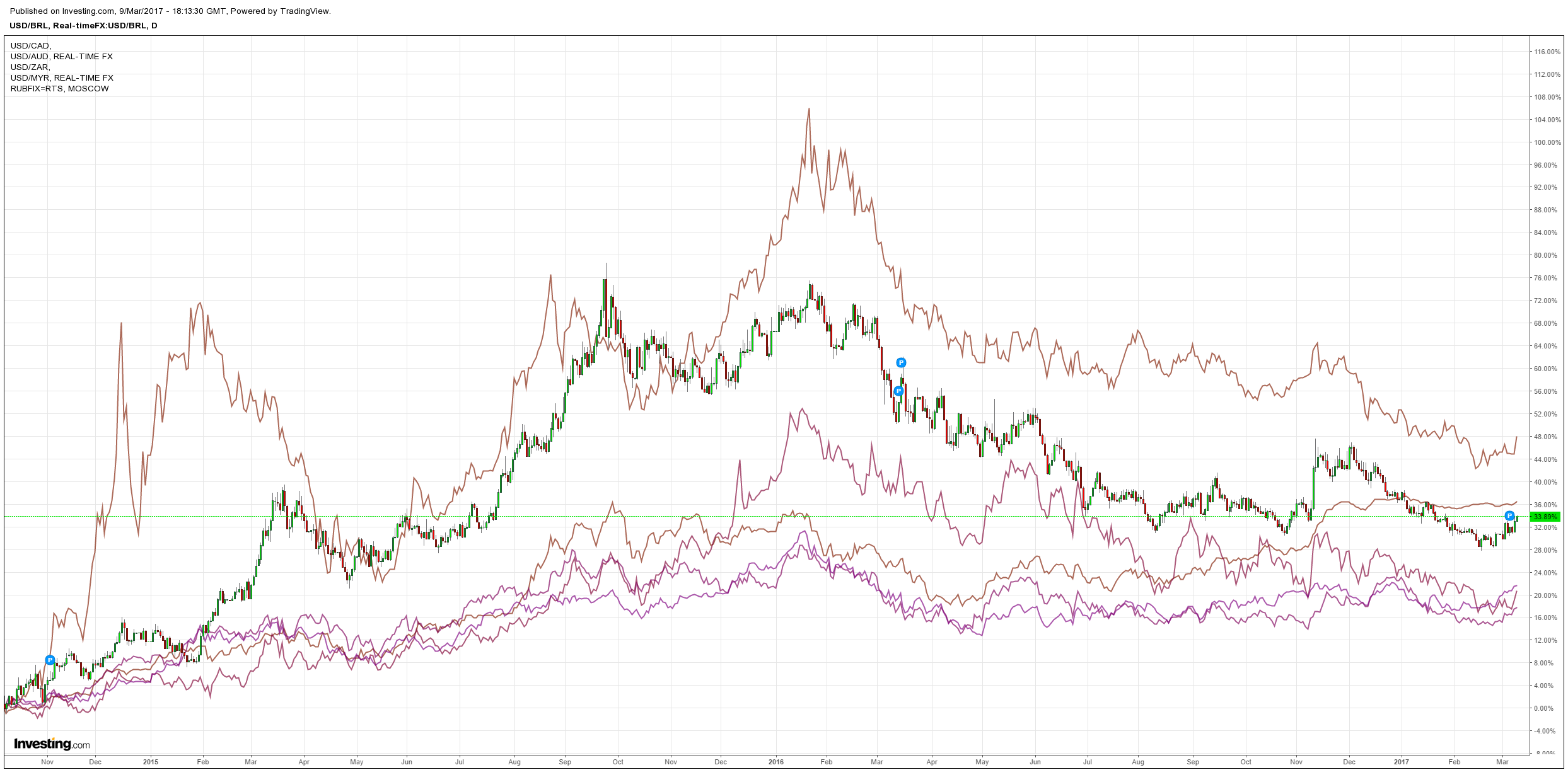 As was gold: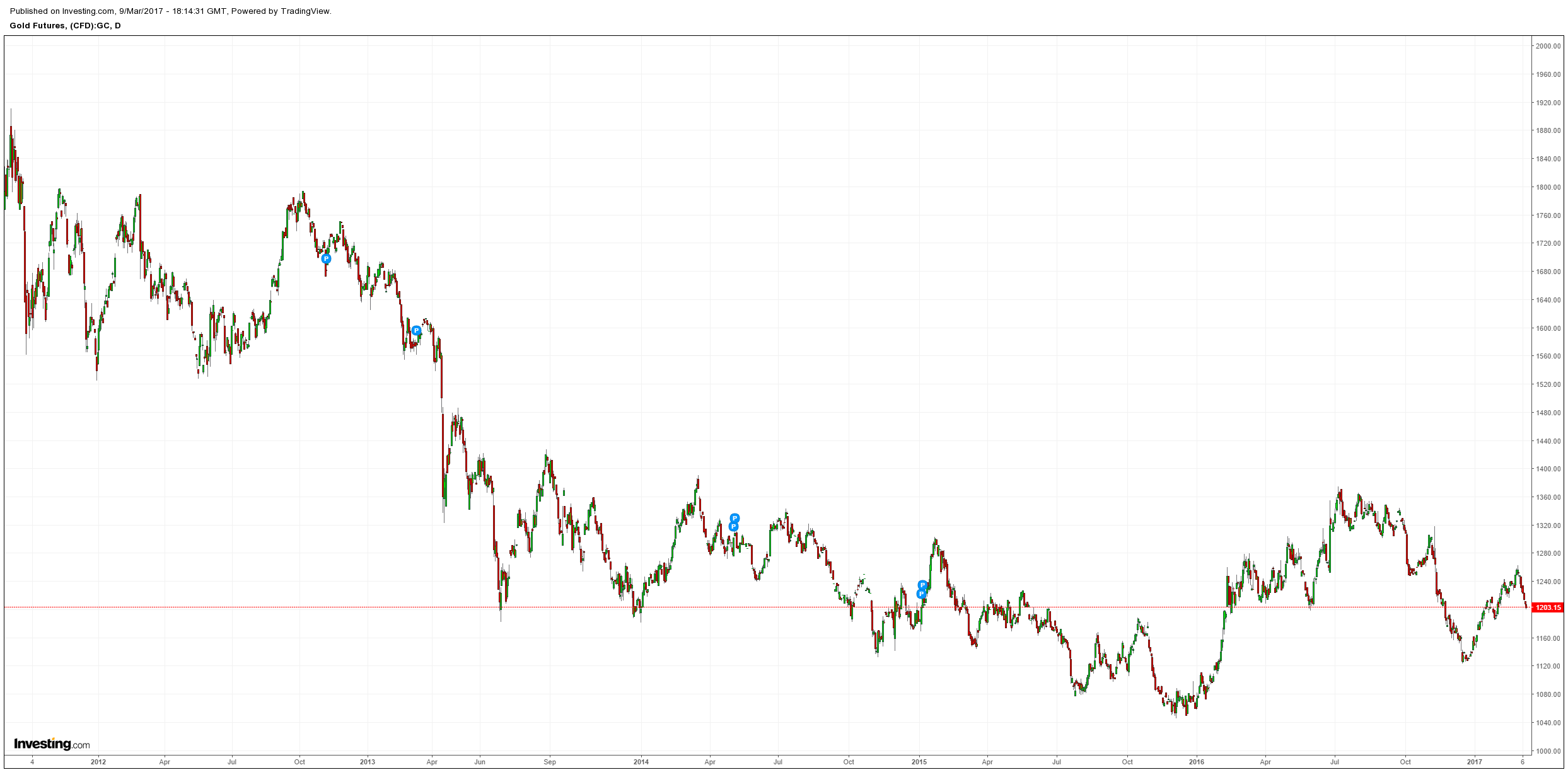 And oil: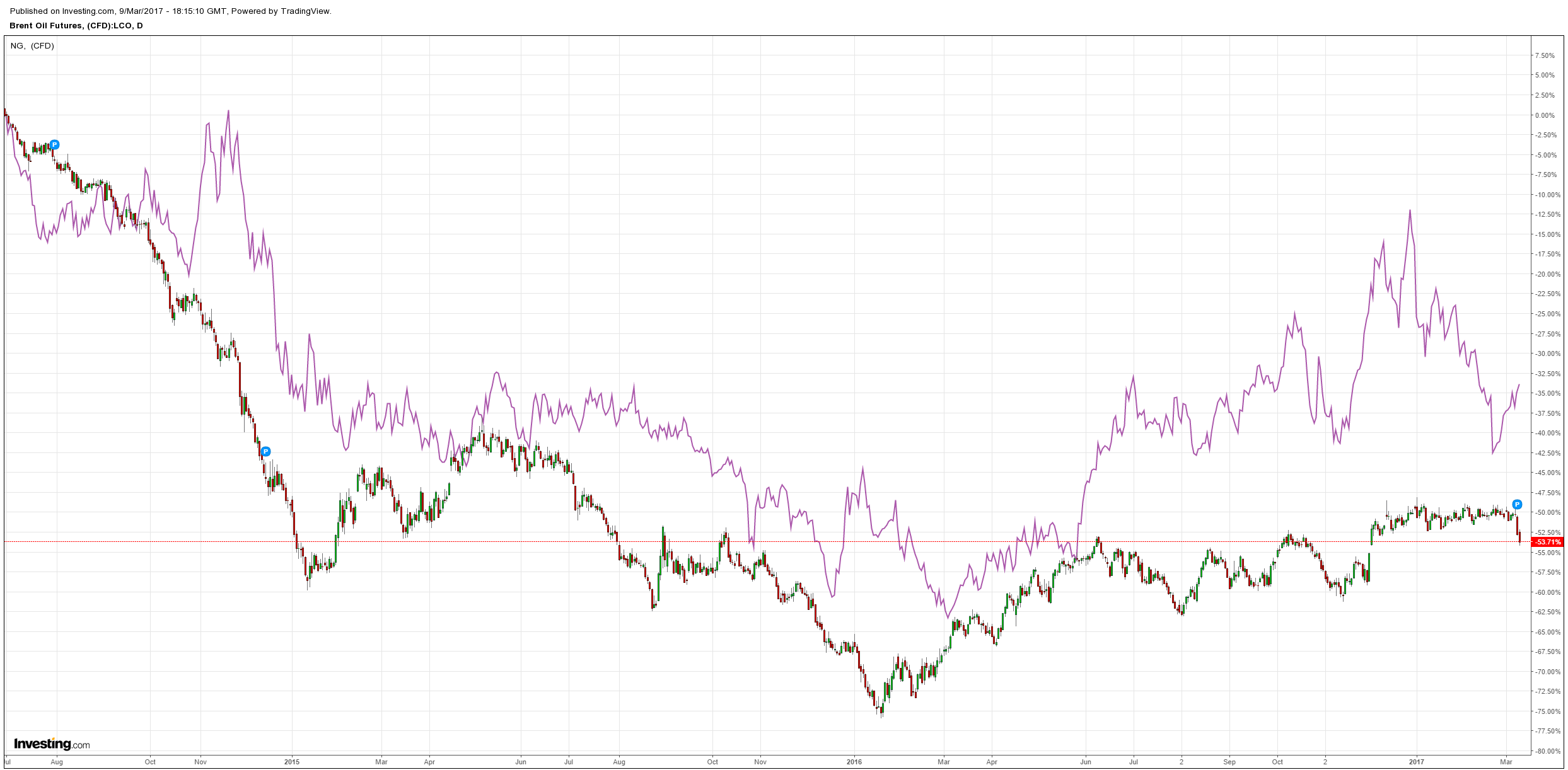 Base metals too: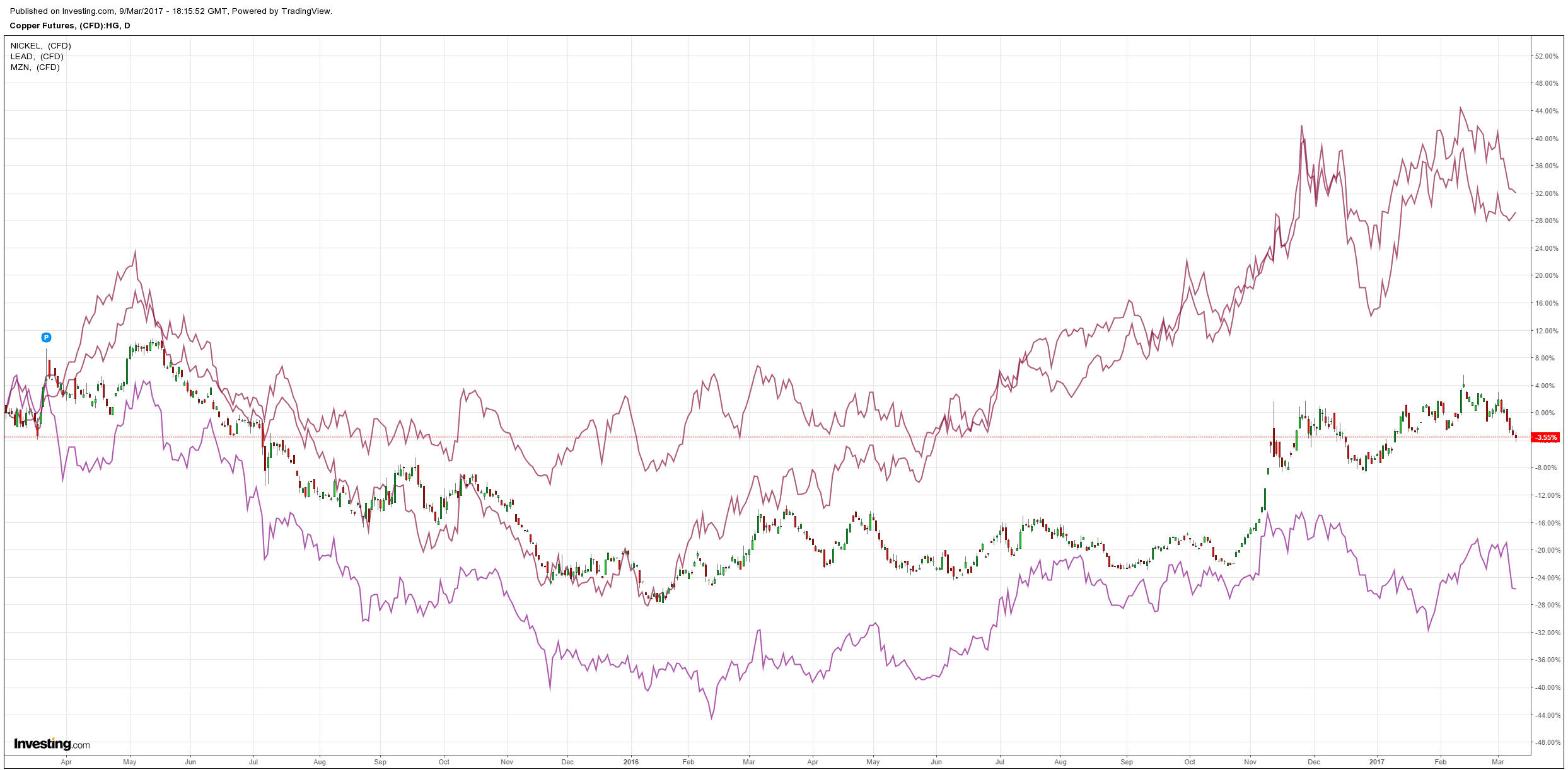 And big miners: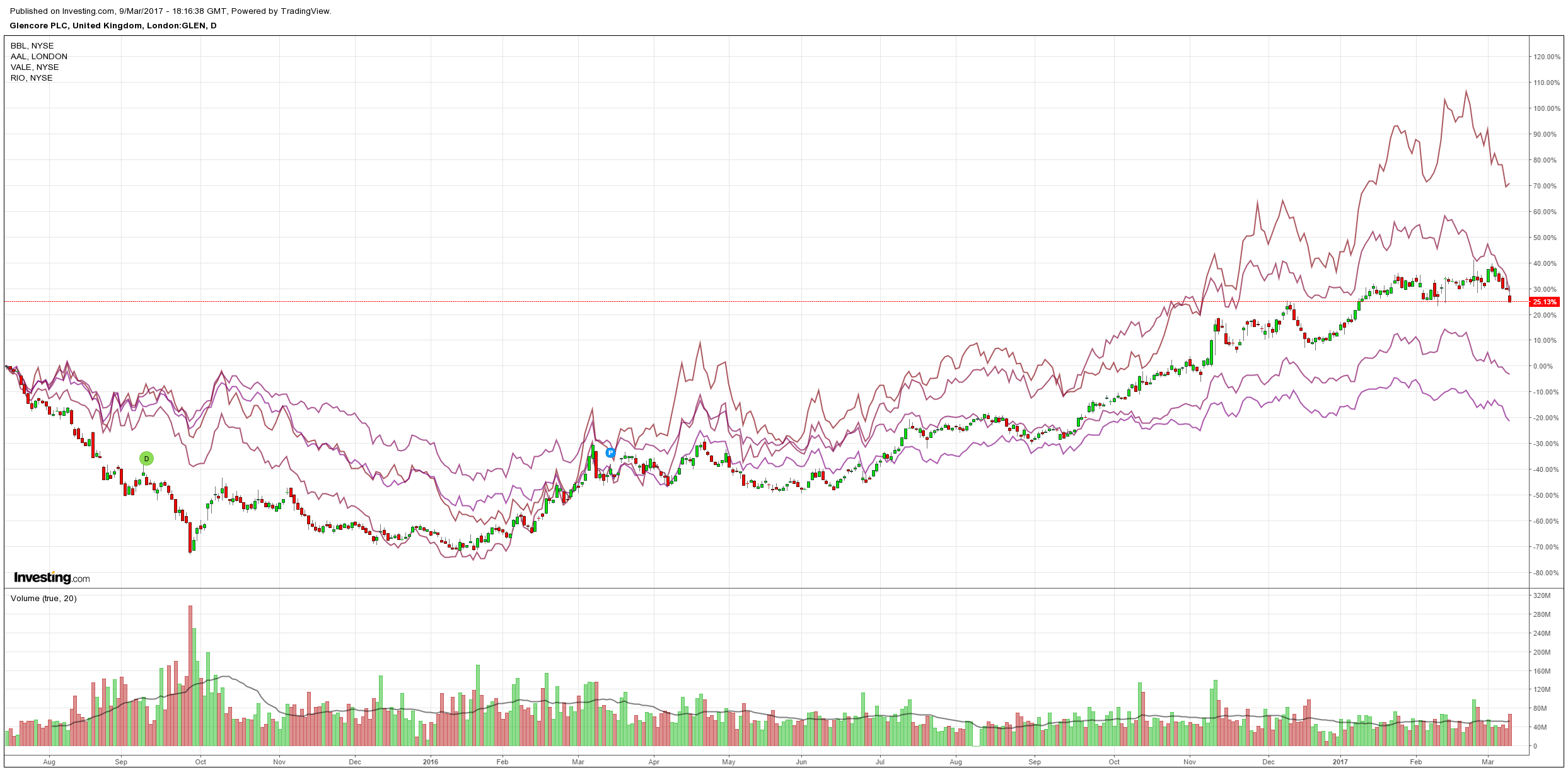 And EM stocks: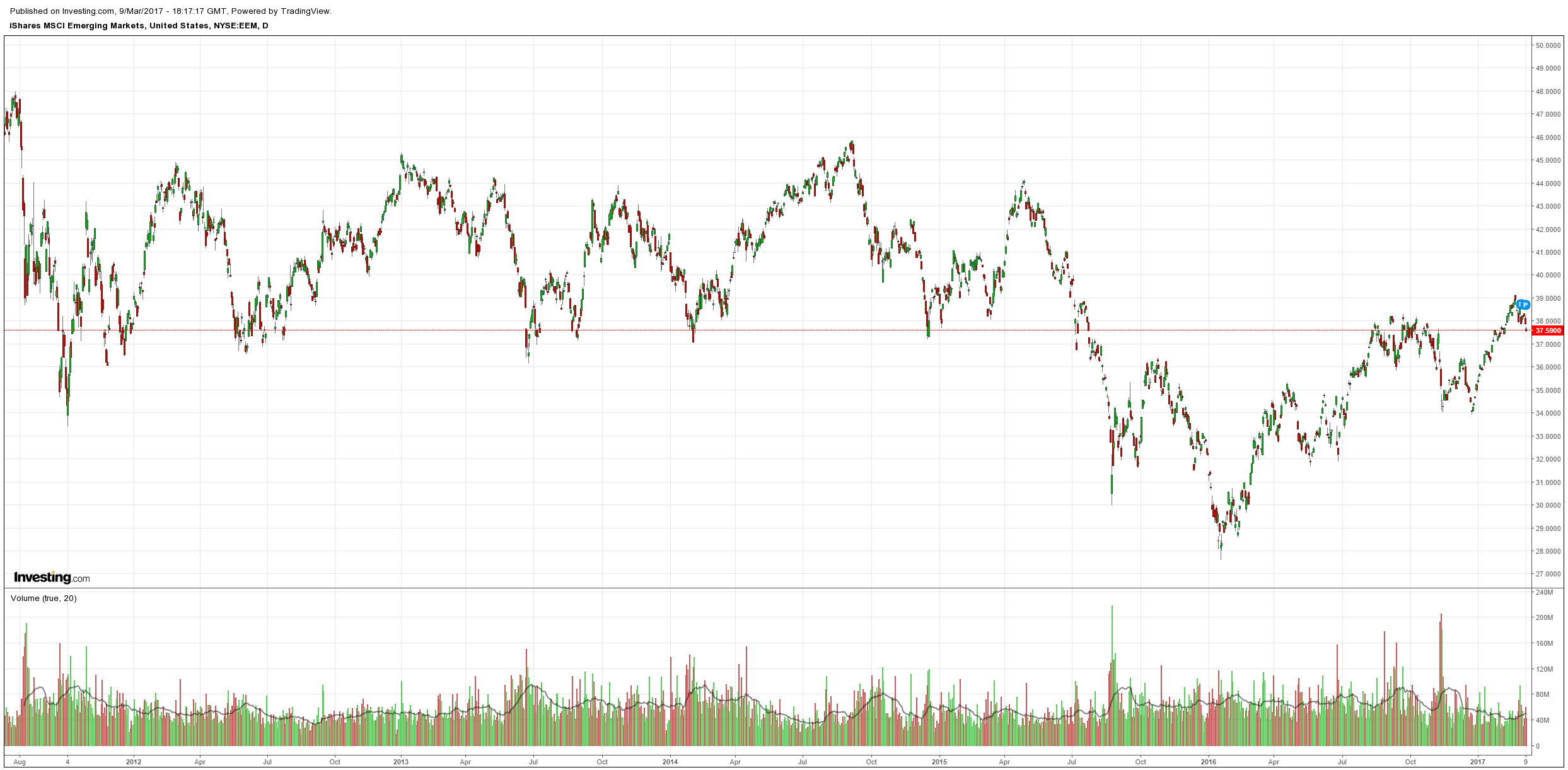 And high yield: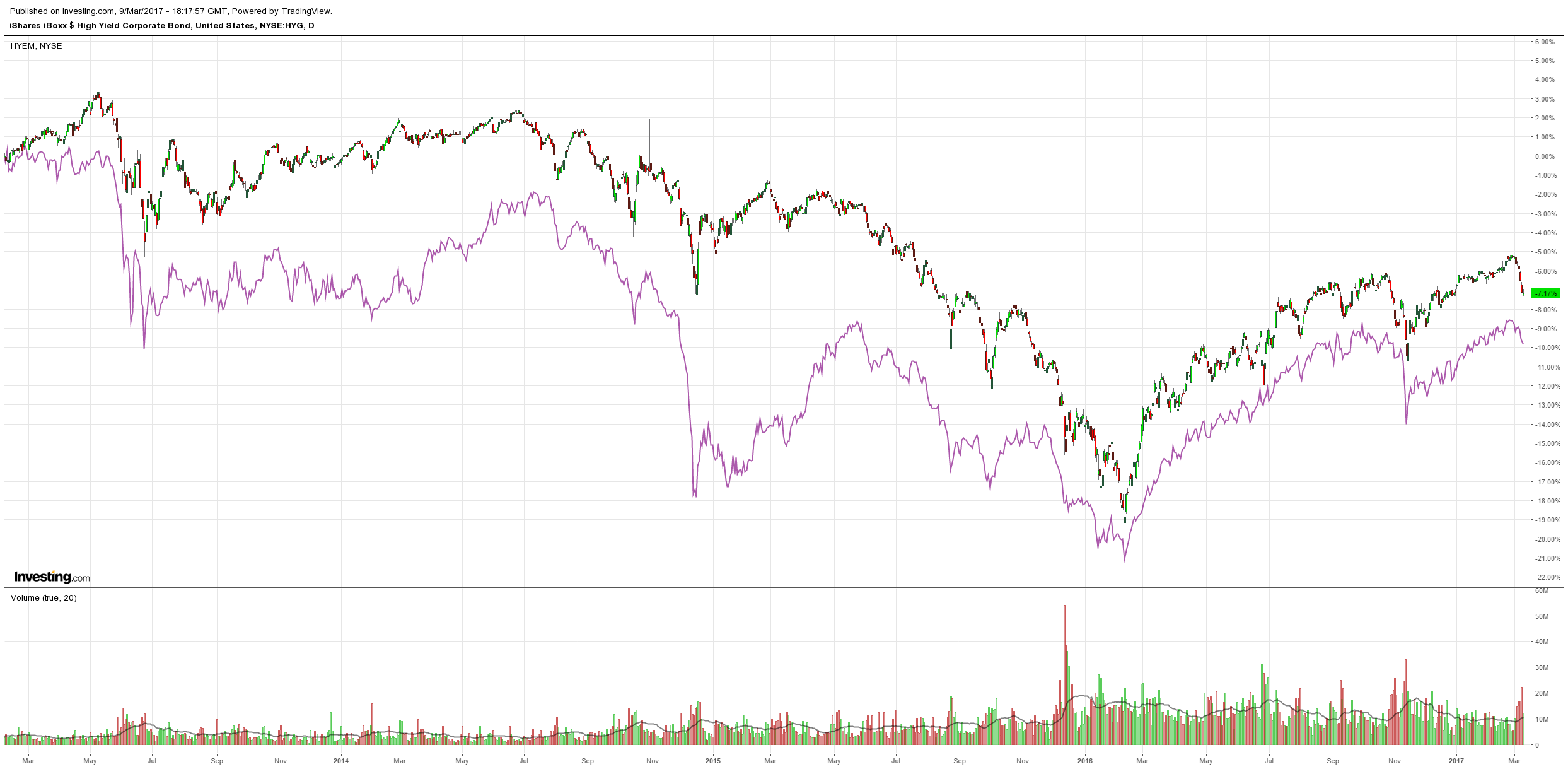 US bonds yields soared: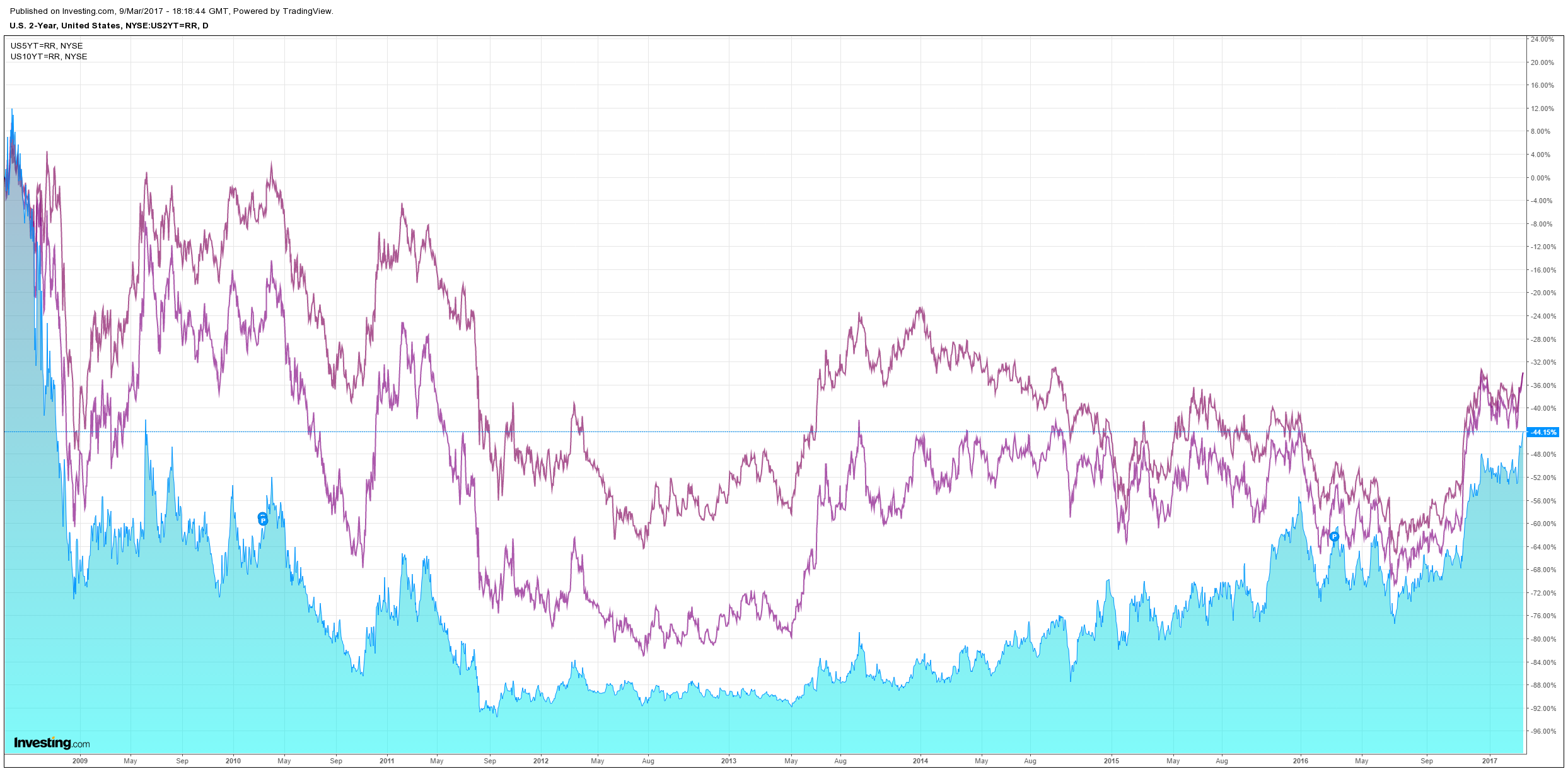 As did European spreads: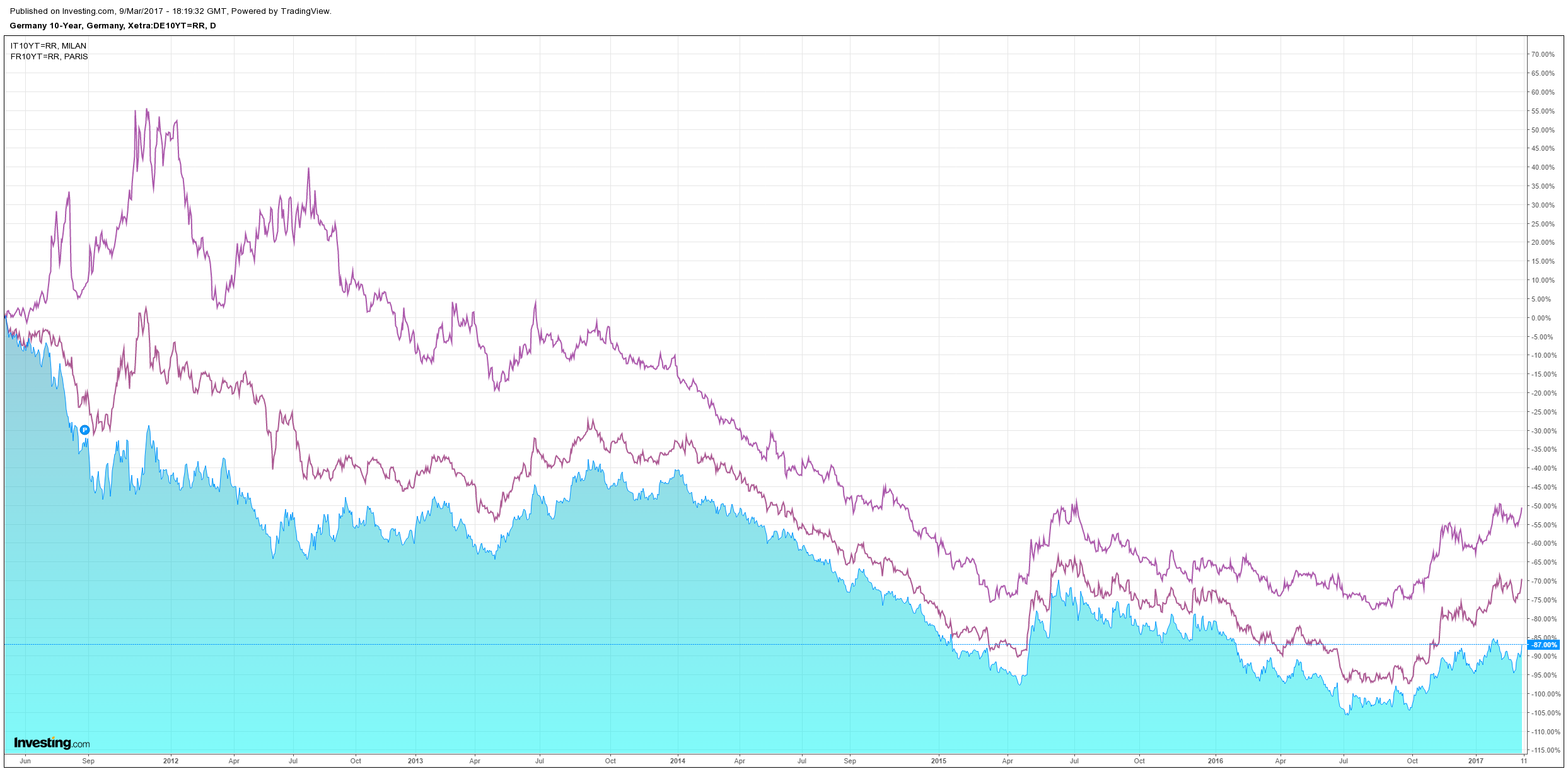 US stocks held on: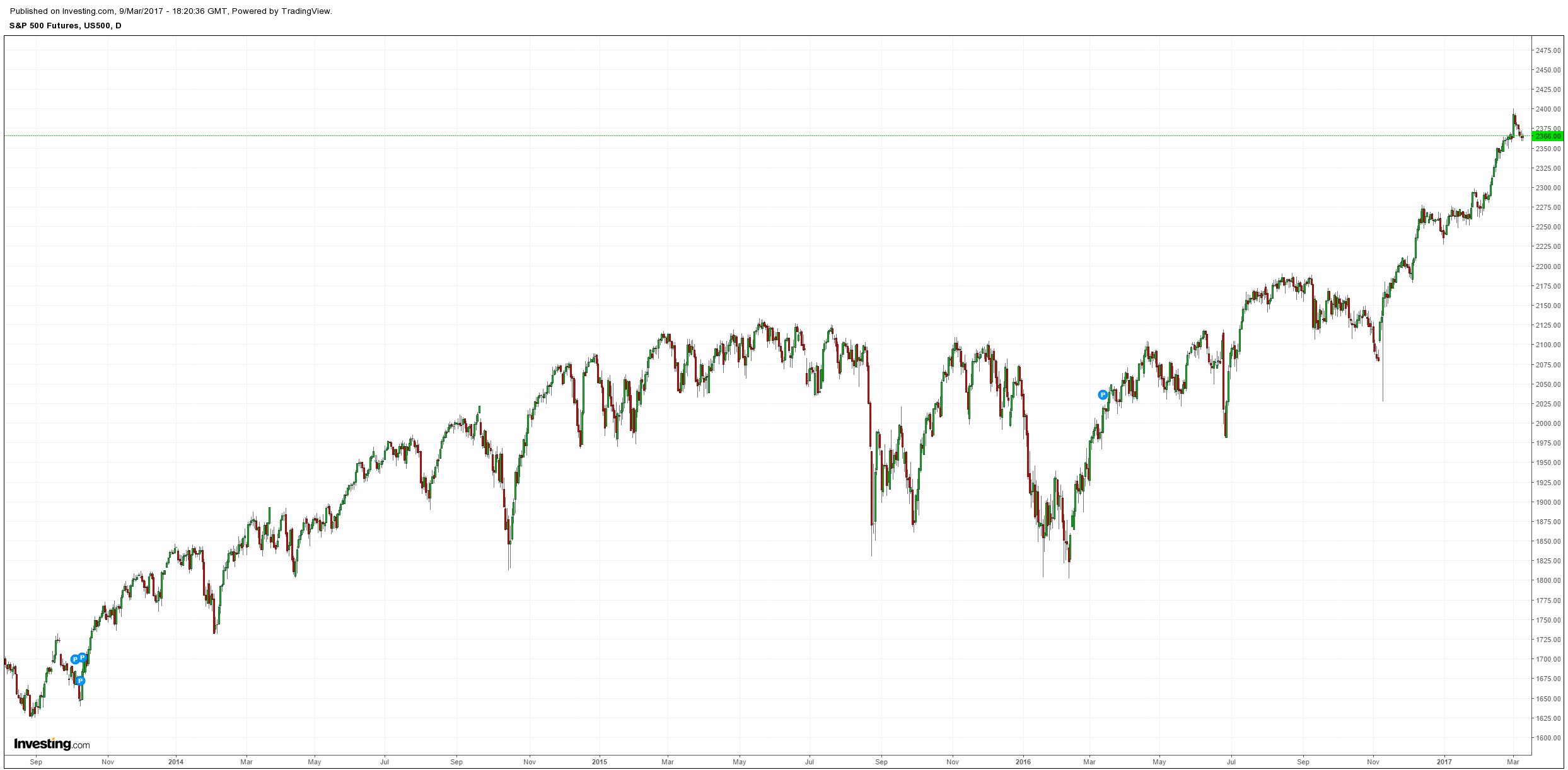 More warnings today of imminent disaster, from Albert Edwards at Soc Gen:
Accelerated Fed rate hikes will cause tremors in the Treasury bond markets, forcing rates up, most especially in the 2 year – just like 1994. But as yet another central bank-inspired global recession unfolds, I believe US 10y bond yields will ultimately converge with Japanese and European yields well below zero – in other words, buy 10y bonds on weakness!

If the market really takes on board Janet Yellen's much more aggressive rhetoric, then we could easily see 2y yields rise towards the 10y as we did in 1994. If that happens and the US 2y spread with German and Japan continues to soar (see righthand chart below), this will be like rocket fuel strengthening the US dollar.

…despite remaining a secular bond bull, I think we are in for a rough ride – especially with equity markets at record highs.
We might see a brief tantrum but it won't last. The current global inflation pulse is not a virtuous cycle. It is the base effect coming from the great commodity bear market rally. As yields threaten to rise, that bear market rally is buckling, including oil. There were three keys triggers to the great commodity bear market rally:
the Fed slowed its pace of interest rate normalisation;
the OPEC supply cut;
and the Chinese stimulus.
This triggered an huge global restocking cycle in dirt and hard assets. It caught a nice little blowoff updraft with the election of Donald Trump. But it did not solve the underlying problem of oversupply in just about everything. Not even close. Oil is pouring out everywhere. Gas is hilariously glutted. Iron ore is printing money for the entire cost curve. Coal is abundant. Copper is piling up. So:
as China tightens at the margin and undoes the policy errors that exacerbated price gains;
US shale rages back into the oil field, and
the Fed threatens to speed up the pace of normalisation
The bear market rally in commodities has ended. Remember the iron law of dirt: the lowest marginal cost of production sets the price. Right now, Joe Bloggs with a shovel is in the black.
From here I expect to see:
China slow at the margin but not overly (2018 is a higher risk);
US shale gains to slow as longs puke, and
the Fed to only hike twice this year as it sees waves of commodity disinflation headed its way.
This is all pretty much as predicted in our end of year report, Xmas special report: Can the great "can kick" save Australia?
The key remains the swing to fiscal in the US. So long as Donald Trump half-delivers on tax cuts and infrastructure then the US rally will hold up and will even be boosted by sagging commodity prices that slow the Fed and contain the bond sell-off.
In short, at this stage, I am unperturbed. Indeed, MB allocations are set for these very outcomes:
buy the dips in the USD and S&P500;
sell rallies in the AUD and commodities;
buy dips in short end Aussie bonds;
buy dips in gold for portfolio protection;
sell property!